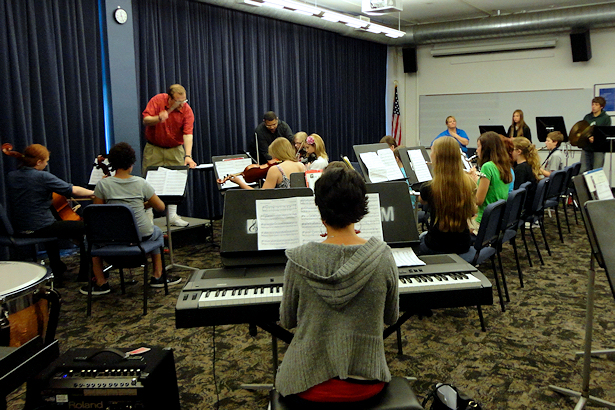 Finally it was time to go into VanderCook for the clinic. We play our pieces for the clinicians, then they work with the students to fix and/or improve things as needed.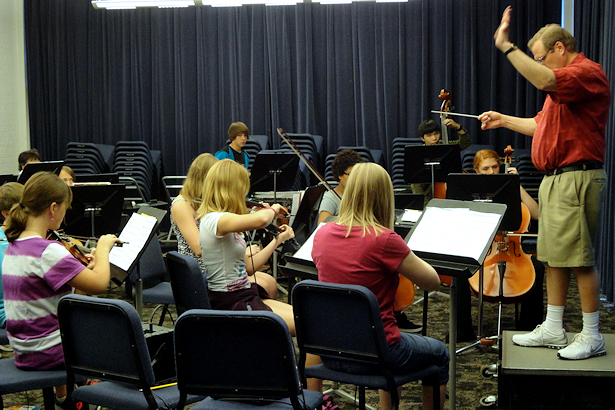 The clinic is one of the things I most look forward to on the Chicago trip. And not just because of the coffee shop within walking distance.
Every year I learn something new during the clinic. This year I learned the proper way for sax players to hold their instruments. Look out saxes, you can run but you can't hide… No more lazy positions next year!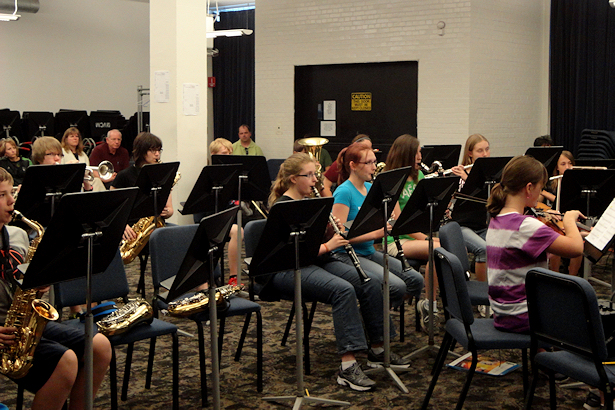 I guess the saxes are already trying to hide!
No, actually we needed more percussionists for one of the pieces so we recruited two of the sax players for bass drum and timpani.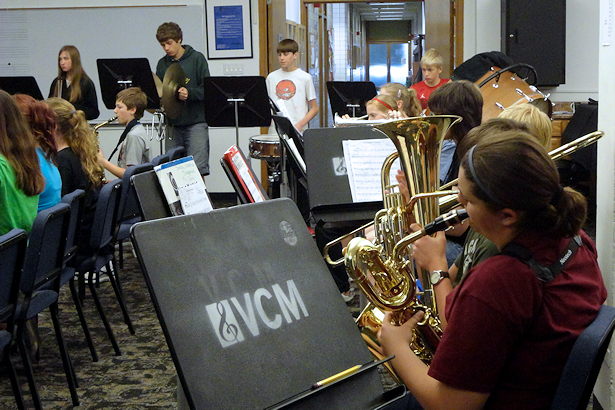 I also learned a different crash cymbal technique that produces more of a sudden CRASH and less ring than the usual technique produces.
Yup, that's Jo-Bear with the cymbals. He's not bored, he's counting rests. He's got a LOT of rests these two pieces.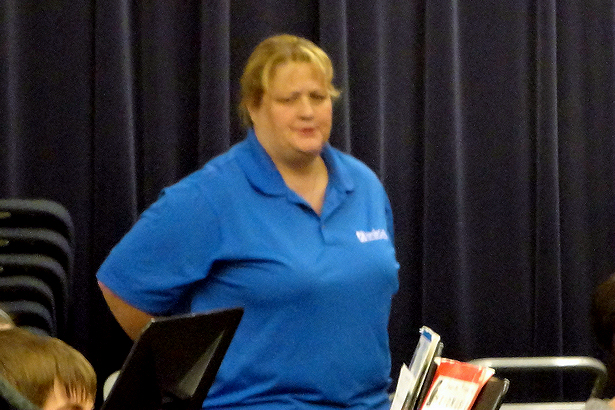 Ms. Stacy Larson was the clinician for the band again this year. I love watching Stacy work with the band because she relates so well with the students. You can tell that she taught middle school band for many years before coming to VanderCook.
Sorry for the poor quality photo – I was trying to be subtle so I snapped it from across the room. (I think I was caught – so much for subtle!) To redeem myself, here's an article – and better photo – about an upcoming band festival featuring Ms. Larson as guest conductor.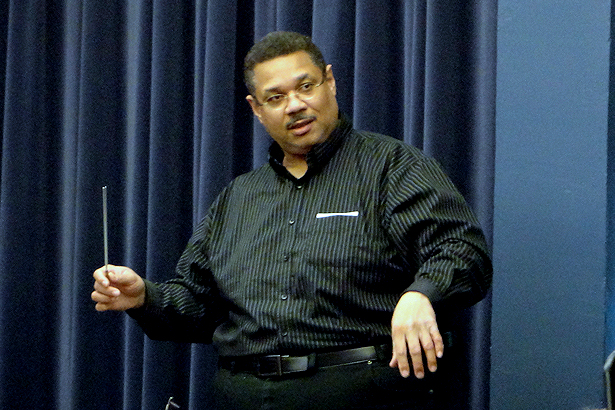 While Ms. Larson worked with the band, Mr. David Eccles worked with the strings.
Toward the end of our time at VanderCook the strings join the band so Mr. Eccles could work on the whole orchestra. I know nothing about strings except that I don't like them, shhhh! but I enjoyed watching Mr. Eccles work with the students, and learned a few more tricks.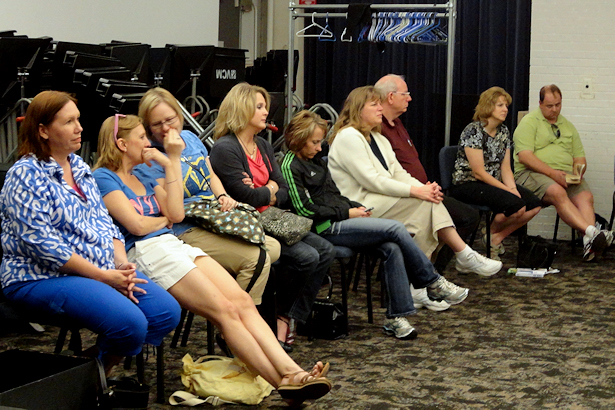 The parents always help set up for the clinic, then sit in back to observe. Not only do they get to hear Ms. Larson and Mr. Eccles tell the students the same thing we've been telling them all year, they also get to hear the clinicians compliment our program. It's one thing to know we've got a strong program, but I think it makes a bigger impression to hear it from people with credentials like Ms. Larson and Mr. Eccles.
All too soon the clinic is over and it's time to move on. What's next?
Lunch!
Perfect timing – I just realized I'm starved!
More to come…