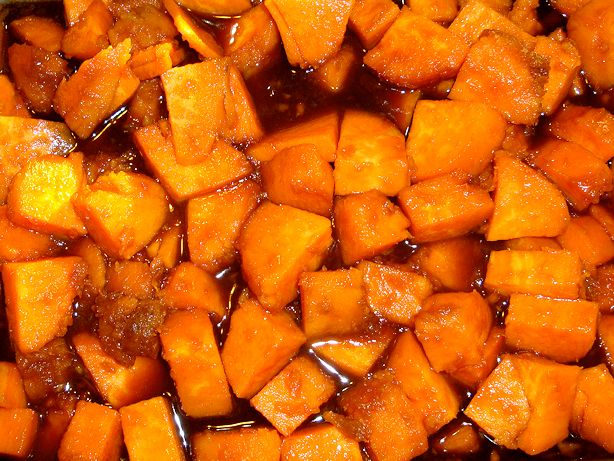 My family has a tradition who brings what for Thanksgiving dinner at Uncle Ike and Aunt Elle's. We always bring, in Uncle Ike's words, "The weird stuff that only your family eats."
Like Aunt Betty's Stuffing, squash, Drunken Cranberries, and Drunken Sweet Potatoes. We also bring pumpkin and cherry pie, but apparently those aren't considered "weird."
Drunken Sweet Potatoes Recipe – in Pictures
Although Teacher makes sweet potatoes often, Drunken Sweet Potatoes are a special treat that he only makes at Thanksgiving.
Start by rinsing 8-9 sweet potatoes and pricking each one several times with a fork. Place the pricked sweet potatoes on a baking sheet lined with foil. Bake in a 400°F oven until tender, about 45-55 minutes.
I recommend organic sweet potatoes; we tried them once and they tasted so good we haven't been able to eat non-organic ones since!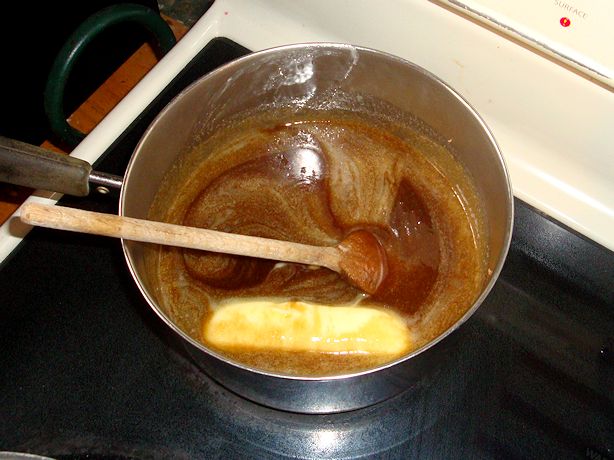 While the sweet potatoes are baking, mix about a cup of sugar and a stick of butter together in a sauce pan. Cook, stirring, until the butter is melted and the sugar dissolves.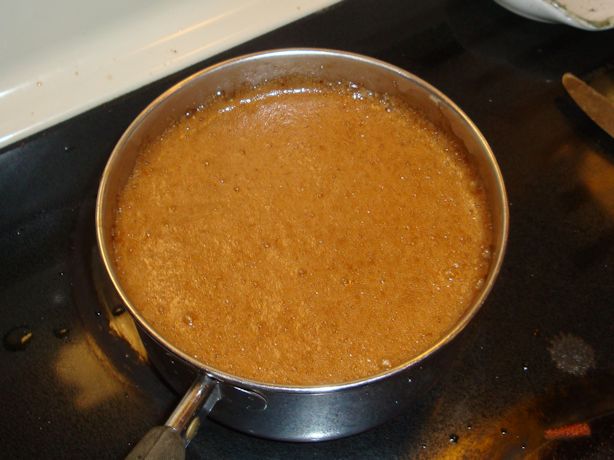 Bring to a boil, then remove from heat.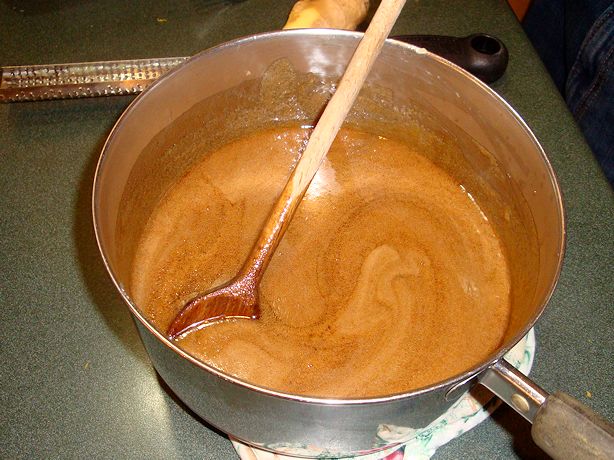 Stir in about 1/4 tsp salt, and about 1 tablespoon freshly grated ginger. We grate ours with a microplane – see it behind the by the ginger?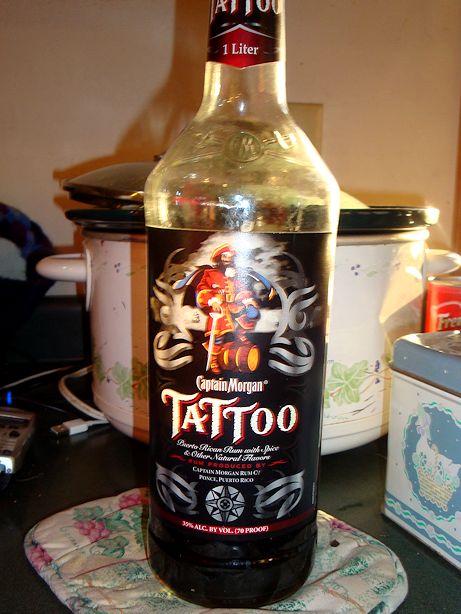 Now for the secret ingredient… about 1/3-1/2 cup Tattoo dark rum. White rum will work too, but it won't give as deep and complex a flavor as the Tattoo does.
If the sauce gets done before the potatoes you can set it aside.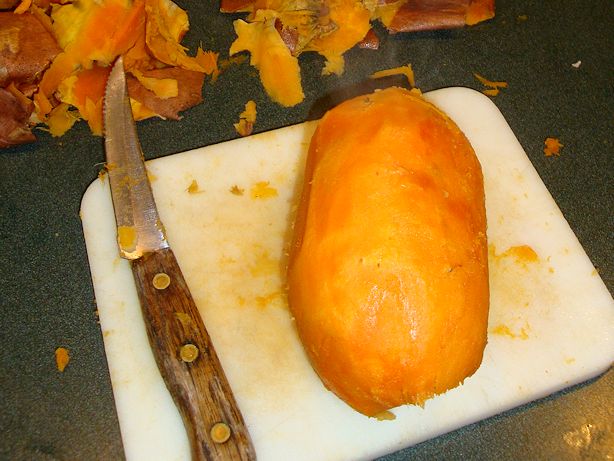 When the potatoes are done, take them out of the oven to cool slightly. When you're able handle them, remove the skin and cut into pieces. Place in a buttered 9×13″ pan and pour the sauce over them. Stir to make sure the sauce coats all of the potatoes.
Bake another 20-30 minutes, stirring occasionally.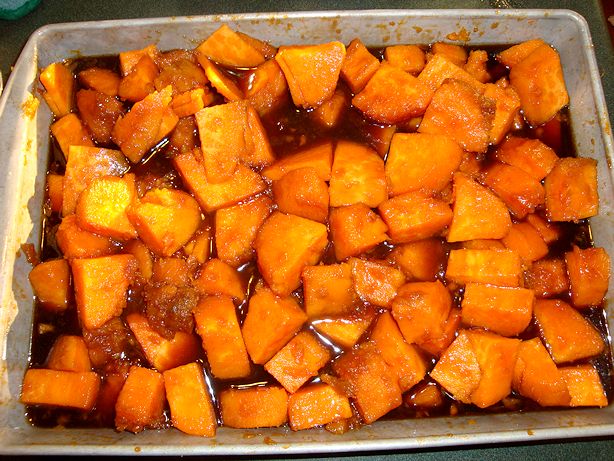 If we were staying home they'd be served from a pretty bowl, but we keep them in the pan so they stay hot during the drive to Uncle Ike & Aunt Elle's. Either way Drunken Sweet Potatoes are so good you won't need marshmallows, nuts, or any of that other stuff!