When I was a kid my grandparents had a giant Cortland apple tree in their back yard. Nothing tasted as good as the apples from that tree, and Cortlands are still my favorite apple.
In the fall when Cortlands are ripe I love to make Baked Apples, but I never have the time or patience to bake them in the oven, so I cheat and make Easy Microwave Baked Apples. They taste just as good as oven-baked apples, but are much quicker and easier. And you know that "quick and easy" is my mantra when it comes to cooking!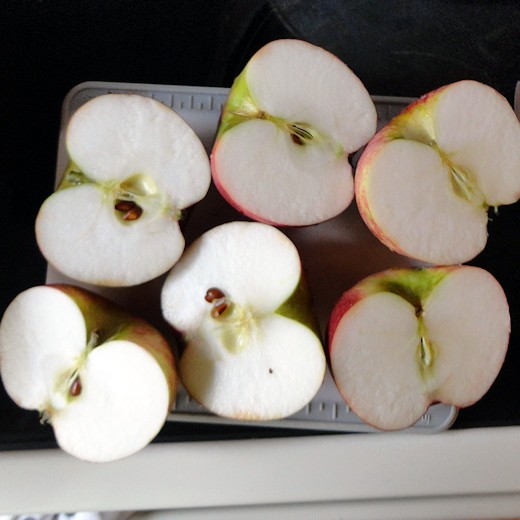 To make Easy Microwave Baked Apples you start by cutting the apples in half.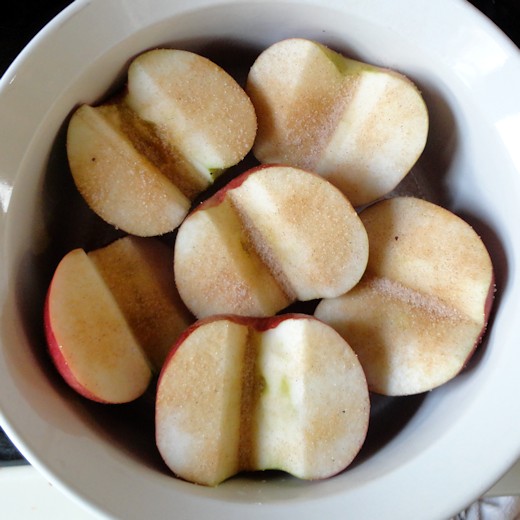 Carefully remove the core from each apple half, then place cut side up in a microwave-safe dish. Sprinkle with cinnamon sugar.
Microwave 3 minutes, then check for doneness with a fork. Adjust the time for your microwave and how many apples you are doing.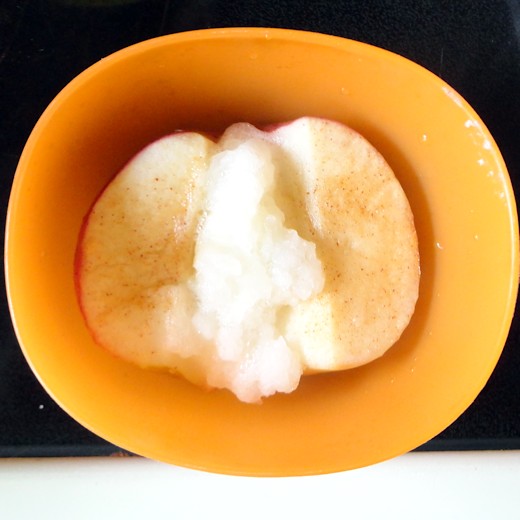 Doesn't it look delicious?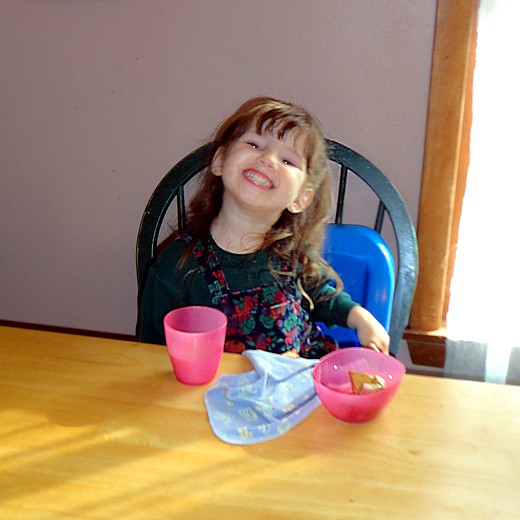 Allow the apples to cool slightly, then enjoy!