What happens when five girls who have been best friends for the past eleven years get together to swap clothes?
Lots of laughs, silliness, and fun!
No, I wasn't invited, but Princess borrowed my camera to take photos.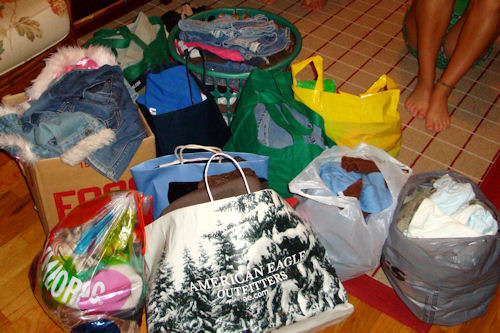 First: the clothes.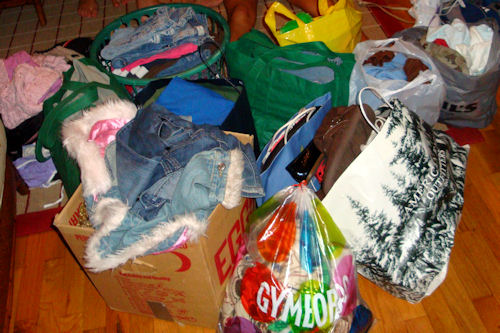 That's a lot of clothes!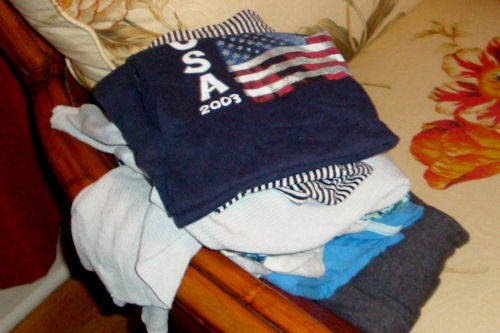 Wait, there's more over here…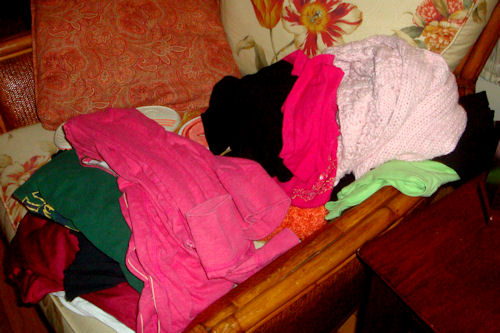 and here…
This could take a while.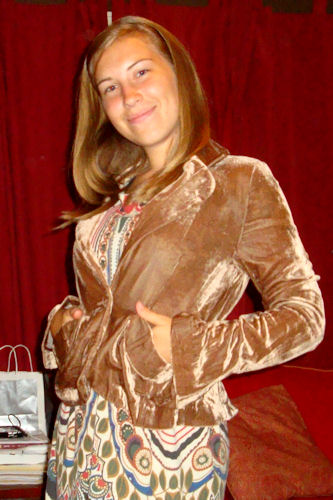 Half of the fun is modeling for each other… right Kathy?
Cuuuuuute!
Martha isn't so sure about the modeling thing. She's the youngest of the five and is a bit more camera-shy than the older girls.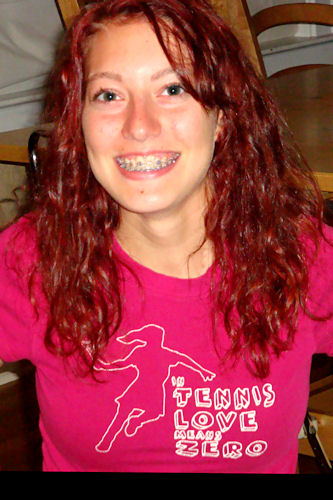 This sassy tee is a perfect match for Angel Face's personality.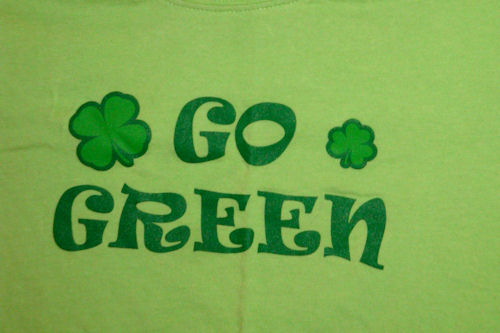 Princess nabbed this shirt…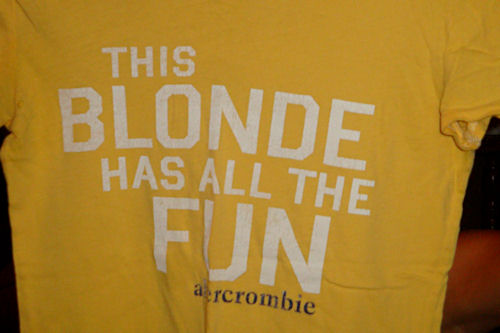 but this one ended up in the rummage sale pile.
Oooh, those shoes are adorable – what size are they?
I know, I know, I wasn't invited. I don't care – they're probably too small anyway. So there.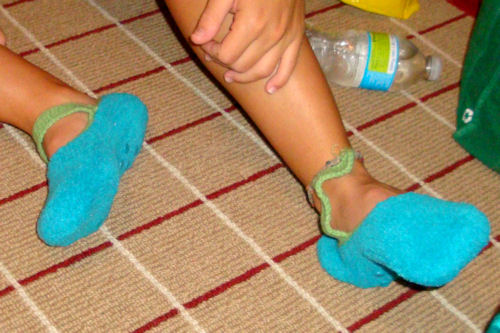 Ummmm… no thanks, you can keep these.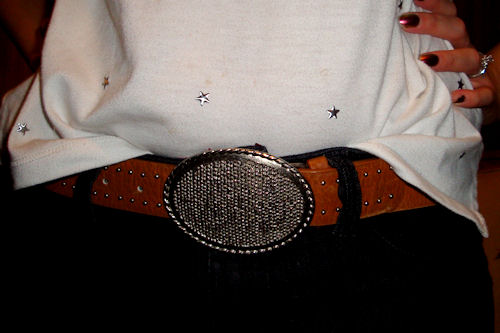 This humongous belt buckle is so NOT Princess, but she had to have it so she'd match with Cowboy.
Good thing she took it; Angel Face needed it to dress up as a cowgirl for Spirit Week.
It's slightly scary when your clothes can double as a costume. Unless you're Lady Gaga – that's beyond scary.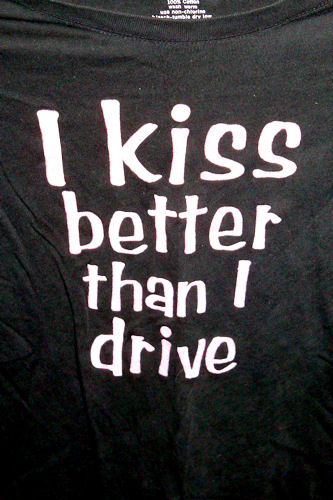 Princess got this shirt after finally passing her driving test after undergoing a series of unfortunate, frustrating and heartbreaking events.
And that's all I'll say on the subject unless I'm bribed with lots of chocolate. Or margaritas – on the rocks. Adding guacamole will guarantee you'll get all the details.
Angel Face liked this one – a surprise to me since she's never liked pink.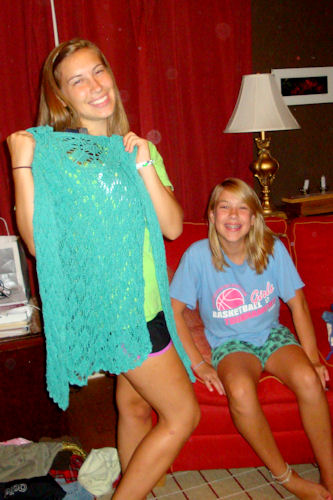 Kathy found something she likes, and Martha's gotten over her shyness.
I'm always amazed by how much Kathy, Eileen, Martha, and all of their brothers and sisters look like each other. There's no doubt they're siblings.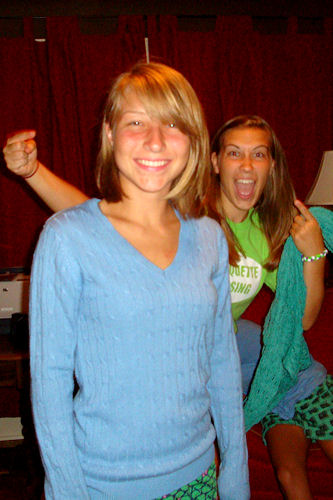 See? Eileen's face shape is almost the same as Martha's. Kathy looks more like them when she's not so hyped up on sugar and caffeine. Yikes!
Hey, that sweater used to be mine – no fair that my clothes were invited to the party but I wasn't! Sometimes it's no fun to be a grown-up. Oh well, it looks much better on Eileen than it ever did on me.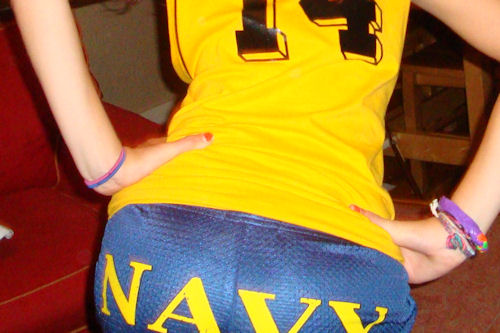 Speaking of yikes…
Angel Face gets this from her dad's side of the family.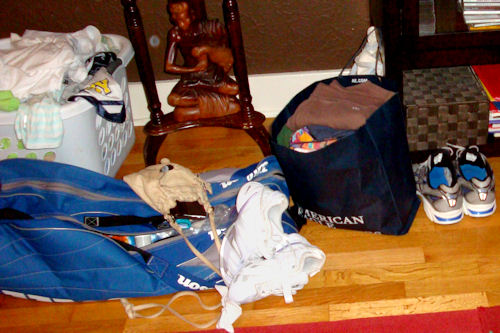 After all was said and done there wasn't much left for a rummage sale, but the girls were all ecstatic about their new clothes, and I guess that's all that matters.
I need to get me some same-sized friends and do a clothes swap – it looked like fun!