Did you know that falls are the second-leading cause of unintentional death?
Not many people do.
June is National Safety Month so I'd like to share some quick tips for preventing slips, trips, and falls in your home: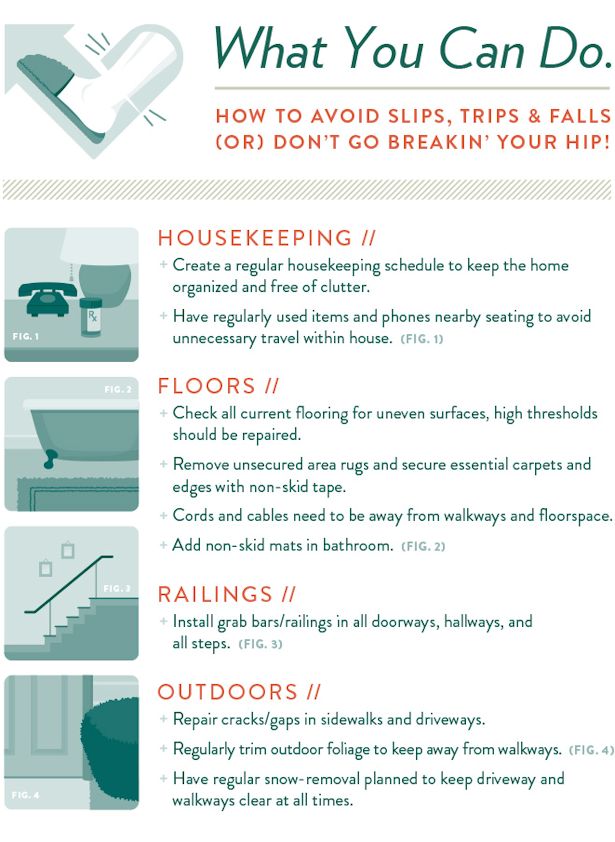 For more information, check out How to Prevent Slips, Trips, and Falls.