My first memory of Hawaiian Bread is when I was 9 or 10 years old and totally embarrassed my mom. Sorry Mom!! At the time my Dad worked for an insurance company and as part of his job he was expected to invite visiting district representatives to church with us then to Sunday dinner afterward. For one of these dinners my Mom had made Hawaiian bread, and one of the men complimented it. Always eager to make a good impression with polite conversation, I mentioned that my mom had to make two batches because she forgot to put the baking soda in the first time. She quickly added that we were eating the bread with the baking soda, and everyone laughed. I didn't know it then, but now that I'm a grown-up I realize how mortifying my childish comment must have been.
Anyway, despite that awkward memory Hawaiian Bread has always been my favorite "quick" bread. It's better than banana bread because it has coconut and pecans for texture and crunch, and pineapple keeps it super-moist and adds a little tang. I'll bet once you try it you'll like it better than banana bread too! Unless you're like Princess and don't like bananas at all.
Hawaiian Bread Recipe in Pictures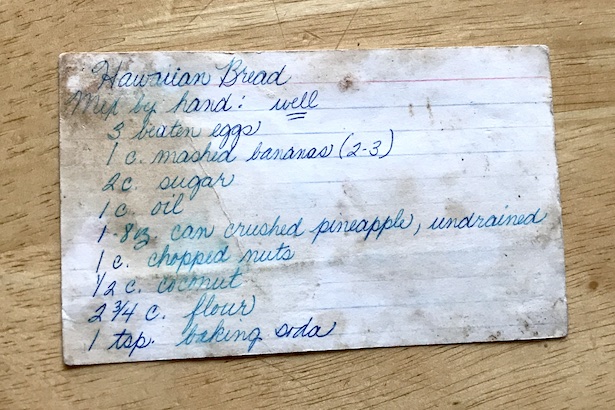 You can always tell a "good" recipe by the condition of the card or page it's on – the best ones are always messy. Obviously this recipe for Hawaiian Bread is amazing! It's as quick and easy to throw together as plain banana bread, but better because one batch makes two loaves – one to eat now and one to freeze for later.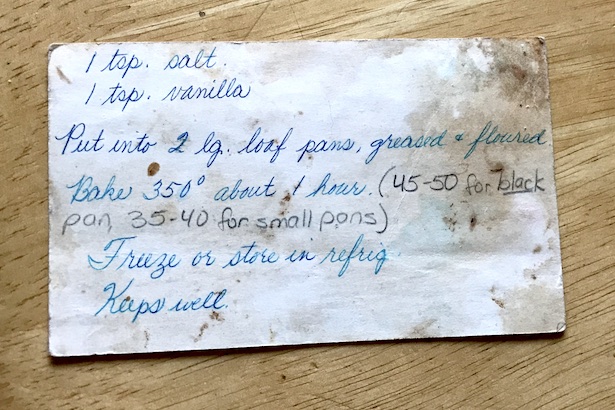 My mom taught me how to bake so she knew I didn't need all the directions, just the important ones. For those of you who are newer to baking, follow the "quick bread" method of mixing "wet" and "dry" ingredients separately, then combining at the end.
Z-Man and iMatt helped me make the Hawaiian bread – Z-Man did the "dry" and iMatt did the "wet."
First you need bananas. I toss overripe bananas into the freezer for baking with later.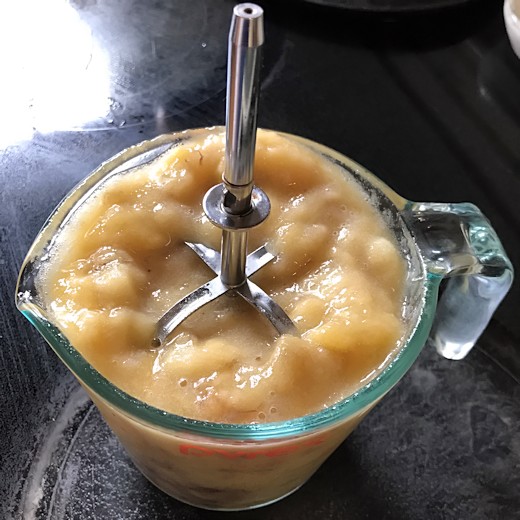 Once the frozen bananas thaw they're really easy to mash up. Even if the only thing we could find to mash them was a random beater.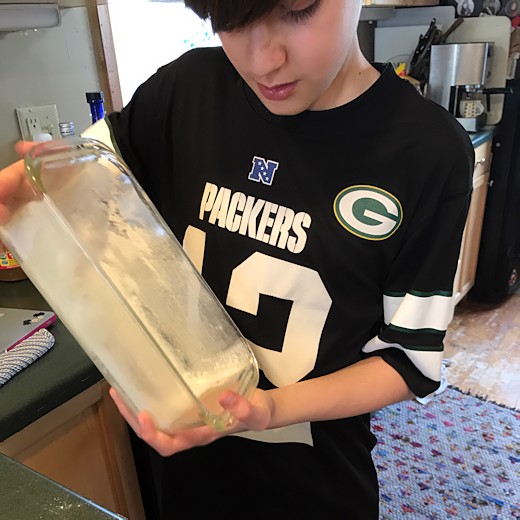 While iMatt mashed banana, Z-Man prepared the pans.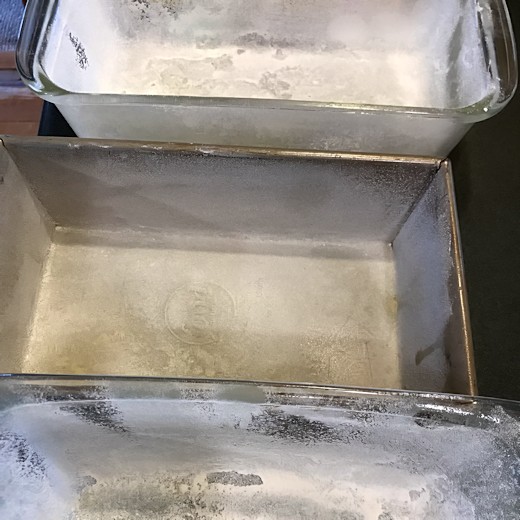 He had lots of practice because we needed to make a double batch: 2 loaves for Teacher to take to school, one for family brunch, and one just to eat.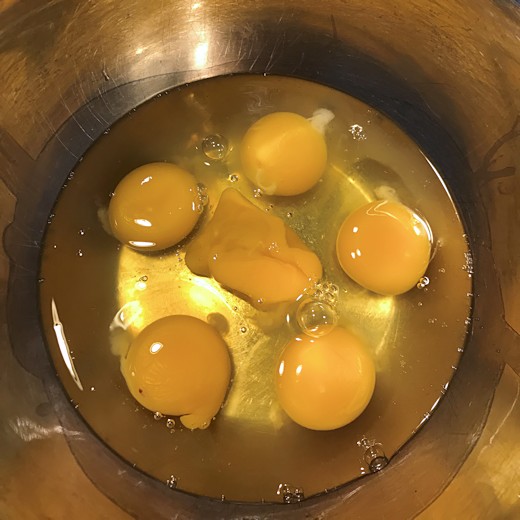 Then Z-Man cracked some eggs into a large bowl…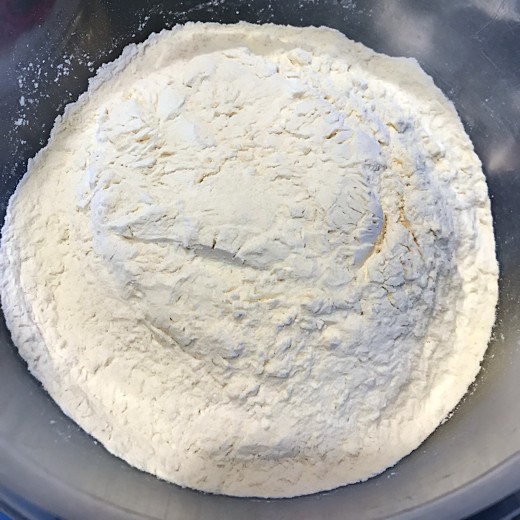 While iMatt measured out the flour.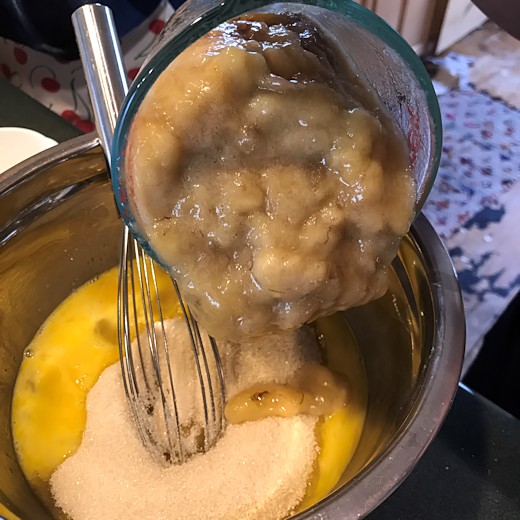 Z-Man added sugar, vanilla, oil and the mashed banana.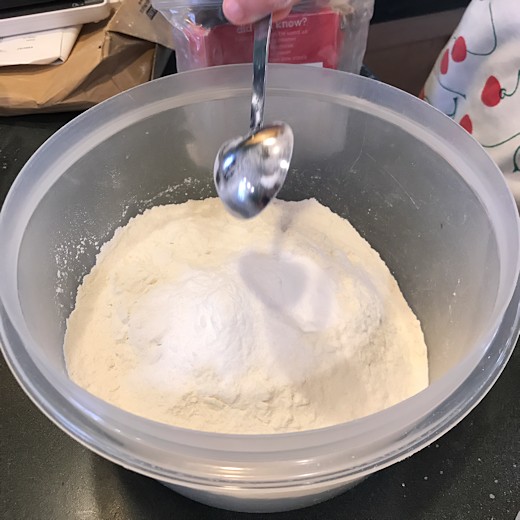 iMatt added baking soda and salt.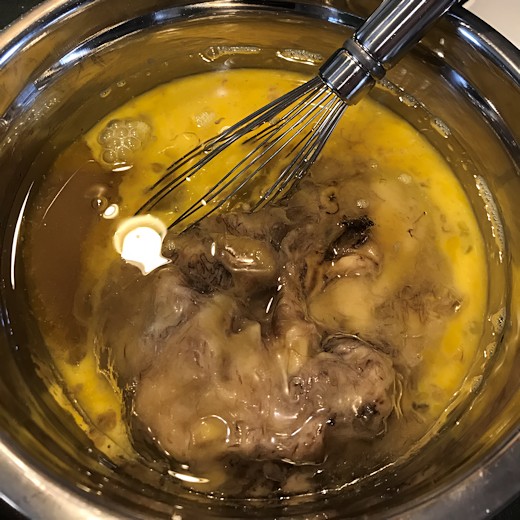 When Z-Man added the oil, "Ew, this looks gross!" I realized that these boys need to do more cooking and baking.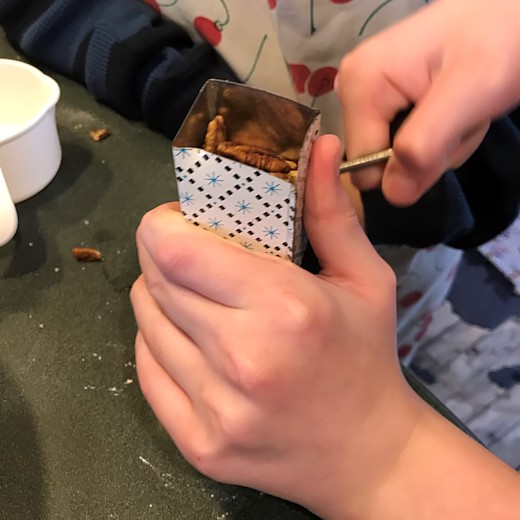 Next iMatt started chopping the pecans. I think the best chopper ever is the old-fashioned one I got from my Grandma – all the other ones I've used either don't chop finely enough or turn the nuts into powder.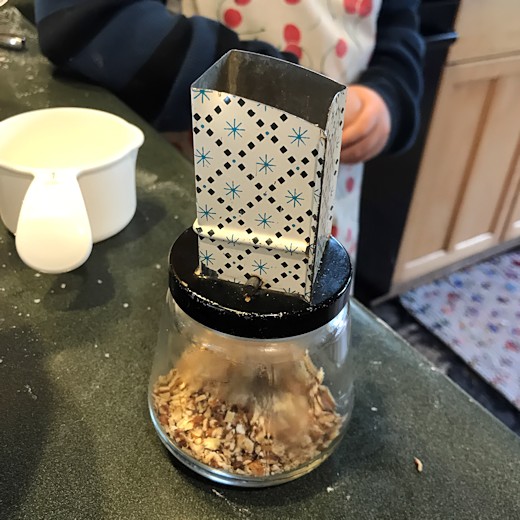 That's a good start but the jar needs to be full so keep chopping!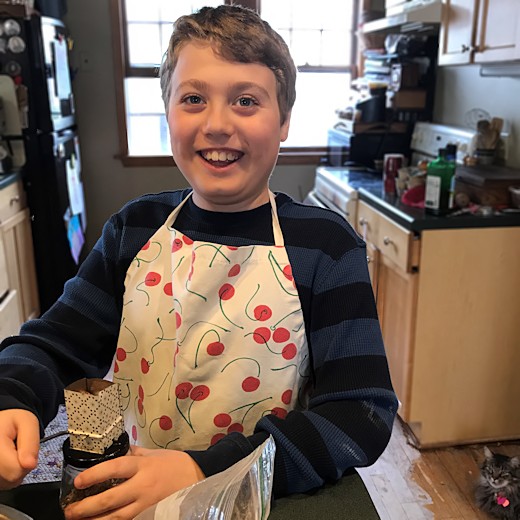 He really enjoyed chopping the pecans! Can you believe how big he's getting? The blog is older than he is!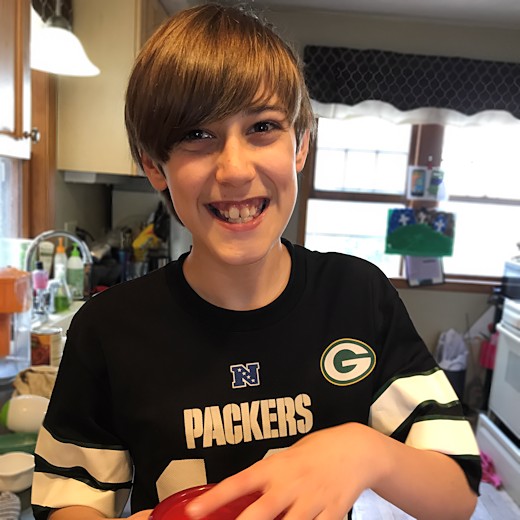 "Smile, Z-Man!" He's getting big too – almost a teenager, yikes!
Z-Man took a turn with the pecans, then added crushed pineapple to the wet ingredients.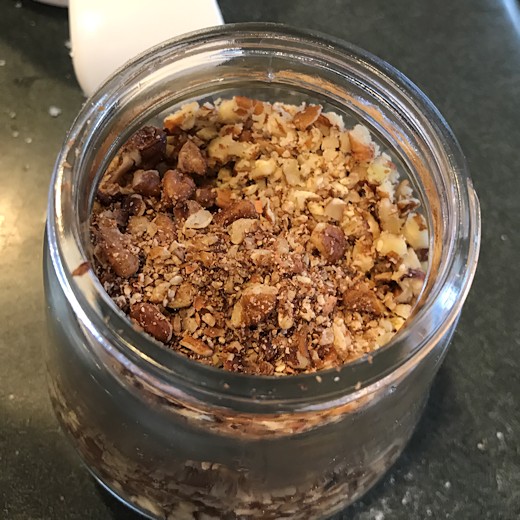 Finally there were enough chopped pecans!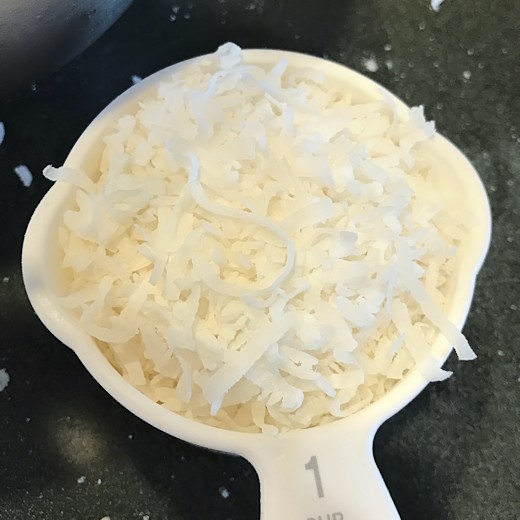 Measure the coconut, then we're ready to put this bread together.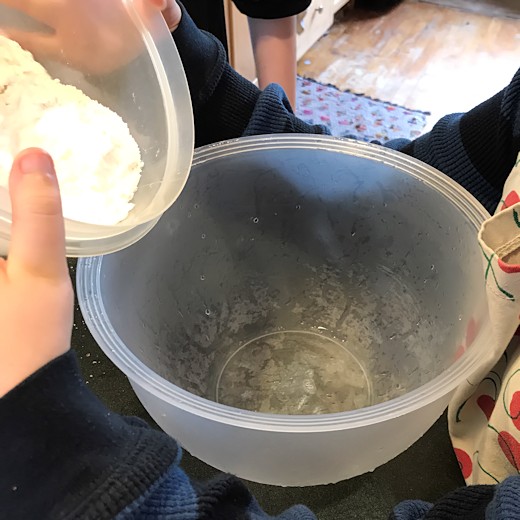 Wait! We need a bigger bowl – there's no way all that dough will fit in the ones we have. First the dry ingredients go in…
Then the wet…
And finally the pecans and coconut.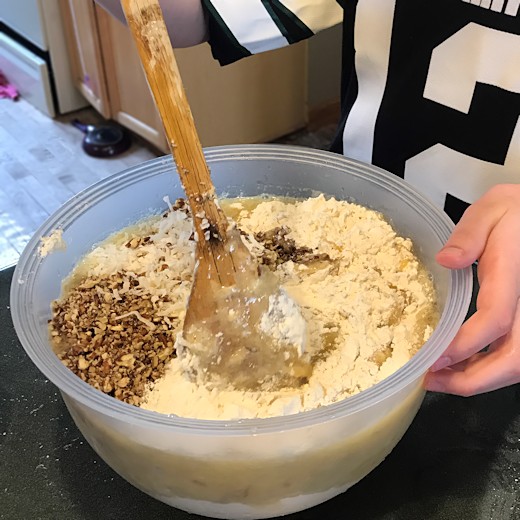 Z-Man took the first turn stirring.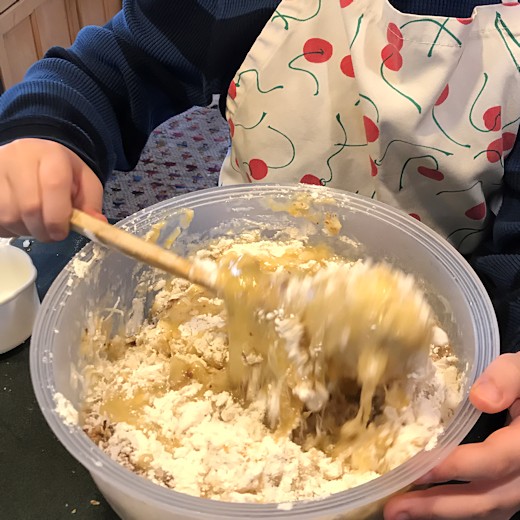 Then iMatt did his share.
I finished up to make sure everything was mixed in well – nobody wants to bite into a pocket of dry ingredients!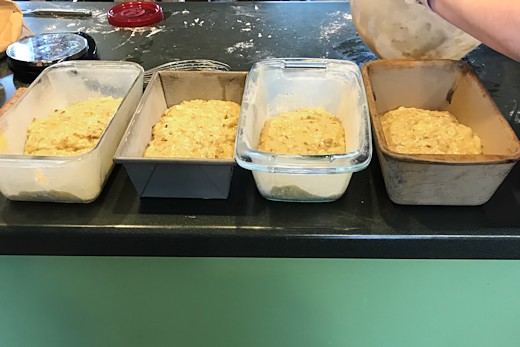 We divided the dough among the four prepared pans.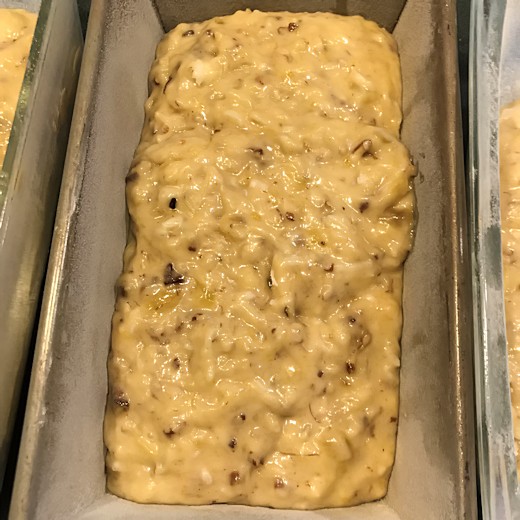 It smells amazing!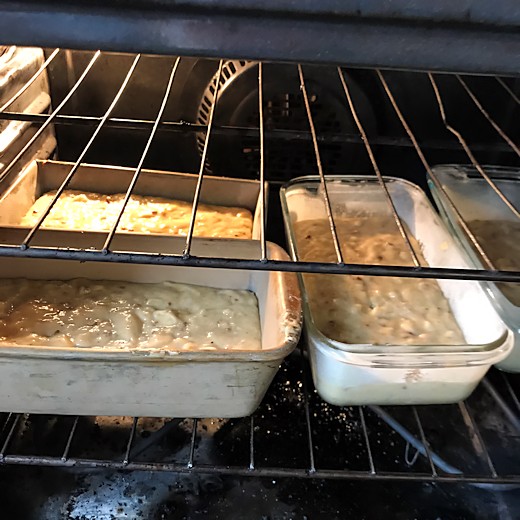 Then we baked it for about an hour. Please ignore the dirty oven!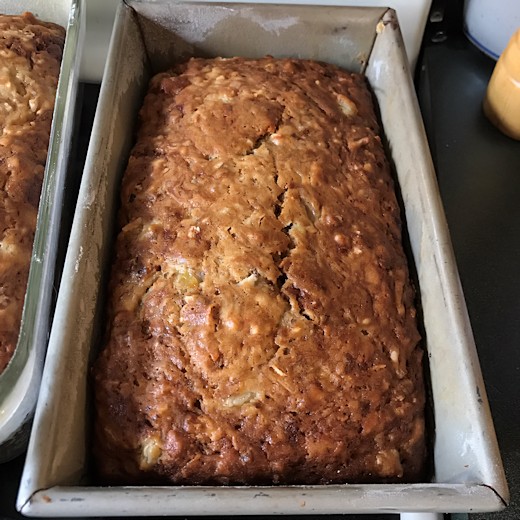 Golden brown and delicious.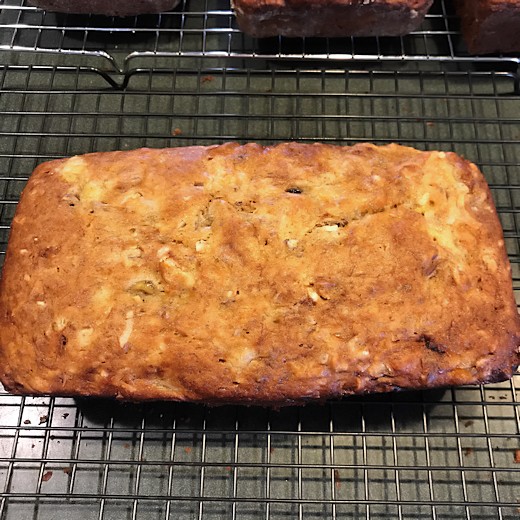 Remove the bread from the pans while it's still warm. I'm told it cuts more easily when it's completely cool, but we've never been able to wait that long.
Hawaiian Bread Recipe
This recipe is over 20 years old and calls for much more sugar and oil than we're used to eating. The last time I made Hawaiian Bread it was way too sweet and greasy so I cut back on sugar and oil this time.
3 beaten eggs
1 C mashed banana (2-3, depending on size)
2 C sugar (I halved this and it was plenty sweet)
1 C oil (I halved this also, and it was still moist)
1 8oz can crushed pineapple
1 C chopped nuts (we prefer pecans)
1/2 C coconut (flaked, sweetened)
2 3/4 C flour (we used whole wheat pastry flour)
1 tsp baking soda
1 tsp salt
1 tsp vanilla
Mash the banana. In a large bowl mix with the eggs, sugar, oil, pineapple, and vanilla. In a separate bowl mix the flour, baking soda, and salt. Combine the contents of both bowls and add the nuts and coconut. Stir until well combined.
Divide into 2 greased and floured loaf pans. Bake at 350° for about 1 hour, or until a toothpick inserted in the center comes out clean.
Cool briefly, then turn out onto wire rack to cool completely. Stop in refrigerator or wrap well and freeze.
Hopefully when you make Hawaiian Bread you won't forget the baking soda. And if you do, I hope your daughter is more tactful with you than I was with my mom!