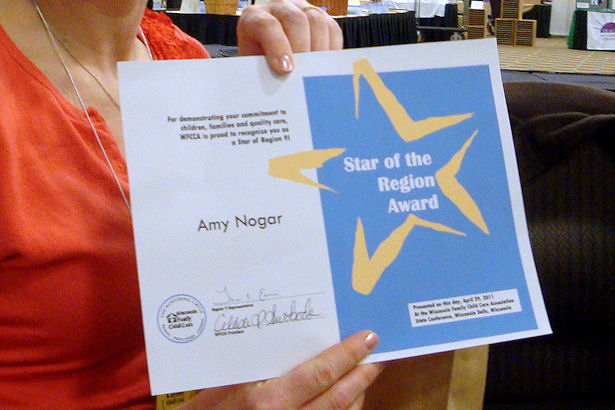 "Star of the Region," that is.
Let me start at the beginning…
Several weeks ago I received a plain, brown envelope in the mail. It was from WFCCA, (Wisconsin Family Child Care Association) and I figured it was a reminder to renew my membership, or information about a special event they were sponsoring.
Inside the envelope was a conference brochure, and a letter addressed to me. The letter said I had been chosen as the "Star of the Region" for Region 9.
Say what??!!
I was so surprised I had to read the letter twice.
It was the same the second time: I was the chosen recipient of the Star of the Region Award for Region 9.
Wow! I had no idea I was even being considered. I was honored, flattered, surprised, and thankful to whomever had suggested me.
The awards for all 17 regions were being presented at the WFCCA conference in Wisconsin Dells. Unfortunately it was the same Friday night as Teacher's play, so he couldn't go with me. Teacher was recently in a community theater production of "Cheaper by the Dozen," but that's another post.
I really didn't want to go alone and thought about asking Dee to come with me, but since it was just a week before her wedding to Uncle Jay I figured she'd be a little bit busy.
Dorothy and Nicole to the rescue!
They agreed to come along, even though it meant leaving work early maybe not such a hardship, and driving 5 hours round-trip on a Friday night.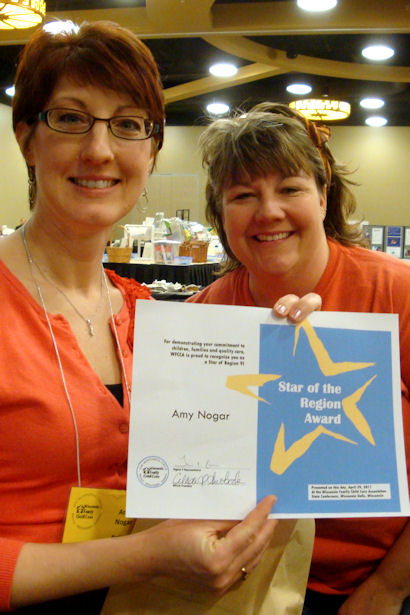 Not long after the reception began the awards were presented, beginning with Region 1. Each regional representative presented the award to their Star.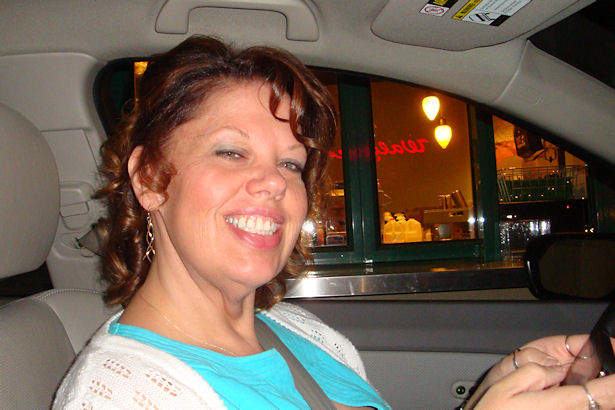 Of course we had to stop at Starbucks before heading home. Not only is Starbucks one of my favorite places, it's Dorothy's second home; our local Starbucks know what to make when she orders a "Dorothy." Venti seven-pump sugar-free vanilla Americano. I think; she rattles it off so fast I can't catch it all.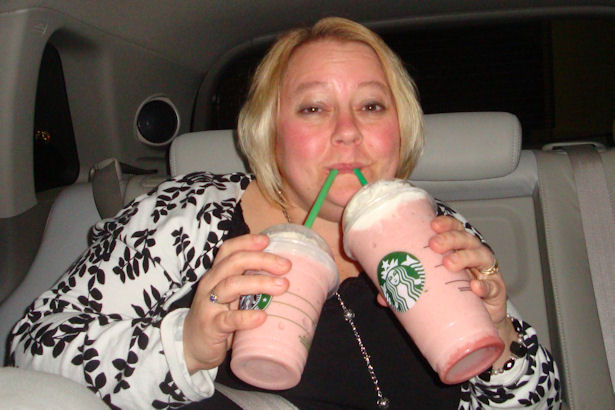 Nicole despises coffee, but loves strawberry frappes. This was her lucky day night; the barista over-poured when making Nicole's frappe so she got the leftovers for free!
Not many friends will give up a Friday night to drive 2 1/2 hours, sit around at a reception for an hour, then drive 2 1/2 hours back home again. I'm truly blessed to have Dorothy and Nicole in my life.
Thanks ladies, you're the best!