As soon as Uncle Jay and Dee got engaged the rest of the family jumped in to help them plan.
Whether they liked it or not.
Since Irish Girl had done such a great job with Princess and Cowboy's flowers, I volunteered her to do Uncle Jay and Dee's flowers.
Whether she liked it or not.
Luckily she liked it, so the day before the wedding we all gathered in my parents' house to work on flowers.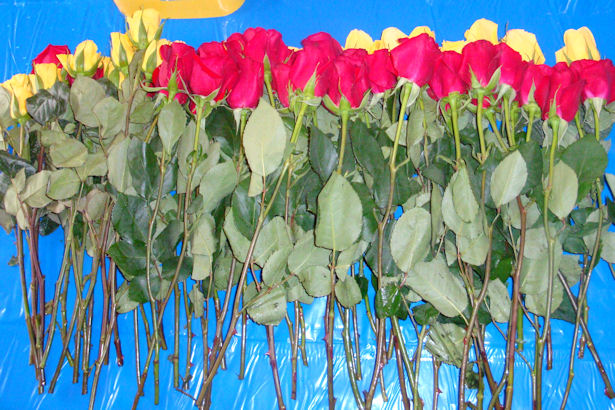 Dee had originally wanted red and yellow tulips for her wedding flowers, but Irish Girl was worried that tulips wouldn't hold up well so Dee ordered red and yellow roses instead.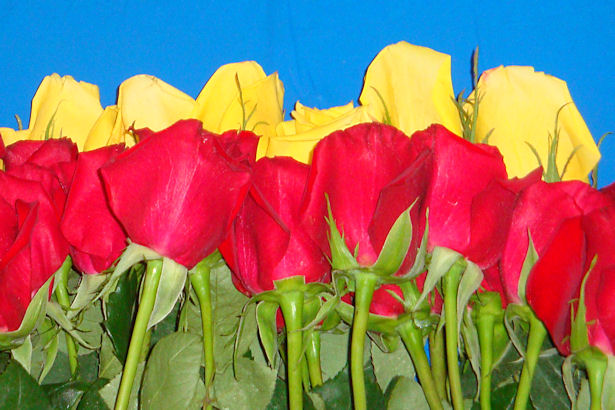 Aren't they gorgeous?!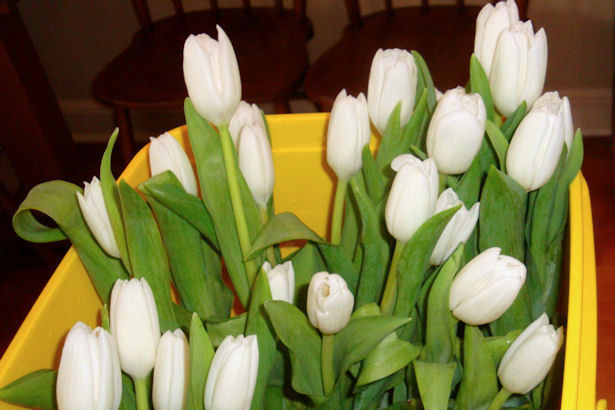 To accent the roses Dee chose white tulips. I don't know if they're a certain type, but they're smaller than normal tulips.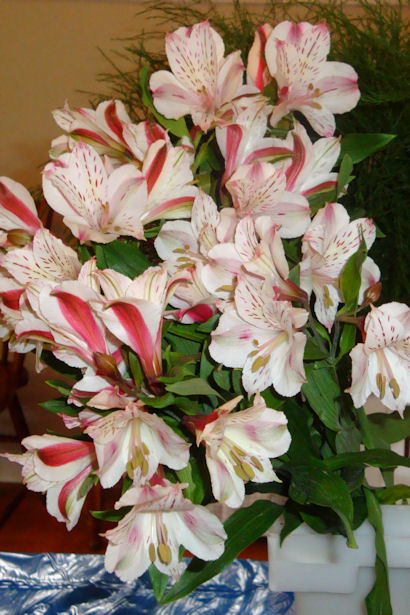 She also chose alstroemeria, which was one of the flowers Princess had a lot of for her wedding. It's a real pain to work with because the blooms tend to fall apart if they're handled too much, luckilyDee didn't want a lot of it; just enough to help fill out the bouquets.
While Mom, Irish Girl and Dee put together a battle plan…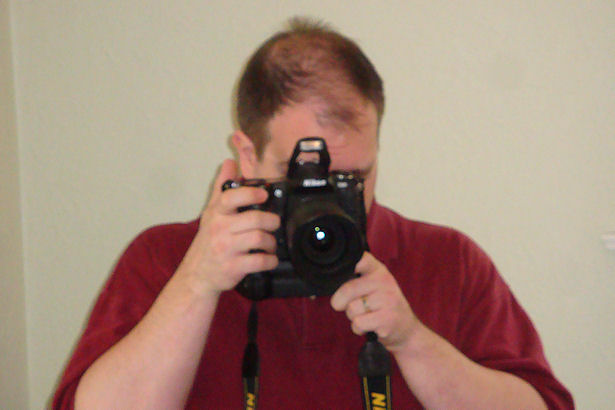 Uncle Ike helped out by recording the moment for posterity aka goofed around with a camera.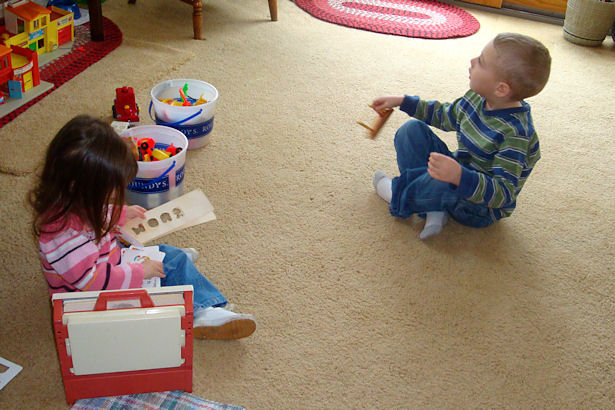 The kids were corralled in the sunroom with a baby gate, and were content to play and watch TV.
At least Peanut and Little Guy were content…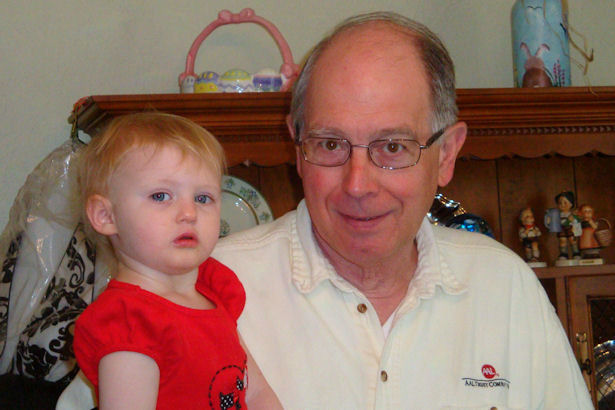 Love Bug not so much. At 21 months old she's personally offended by baby gates and kept making goo-goo eyes at Great Grandpa until he rescued her. It wasn't hard; he's such a softie when it comes to children!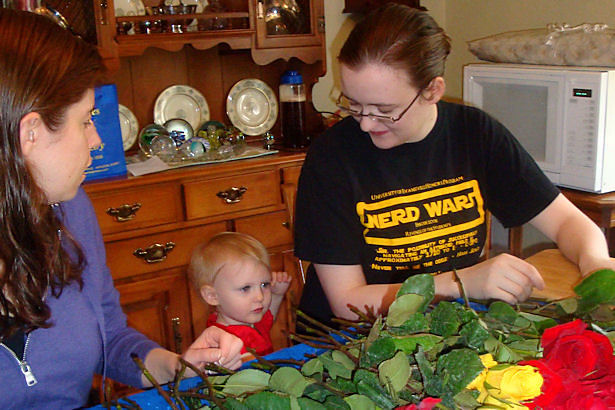 She wanted to help with the flowers so badly, but we had a feeling the flowers wouldn't survive.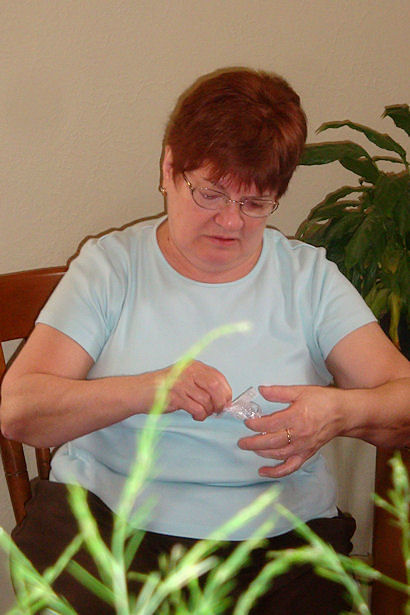 My mom headed up the bow-making committee. I'd made all the bows for Princess's wedding flowers with wired ribbon, but Mom and Dee had purchased unwired ribbon. It didn't take me long to realize that I couldn't make a decent bow with unwired ribbon to save my life.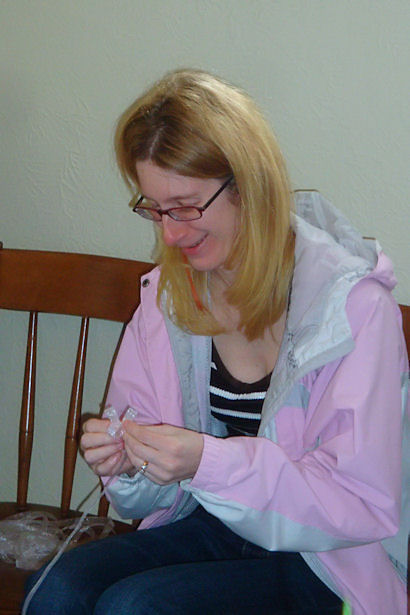 Elle took a stab at bows but didn't have any more luck than I did.
Poor Mom – we abandoned her to find another way to help out.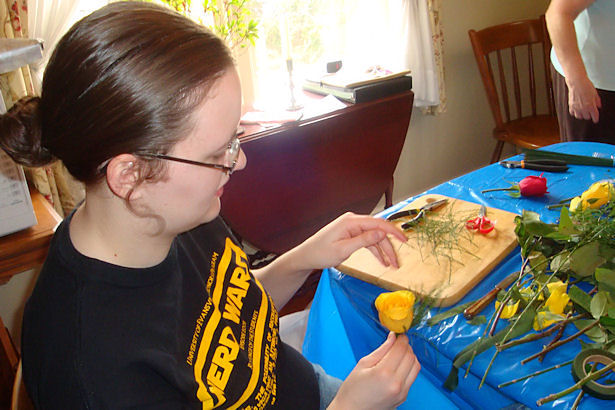 Irish Girl put together simple boutonnieres. Funny – I couldn't spell that word before Princess's wedding. Dee wanted just a single rose with some asparagus fern.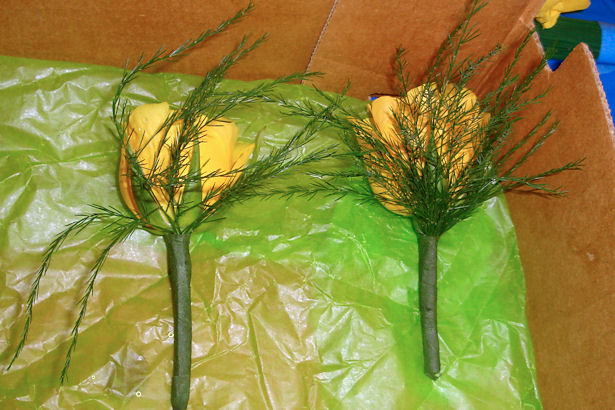 Woot – two done – just six more to go!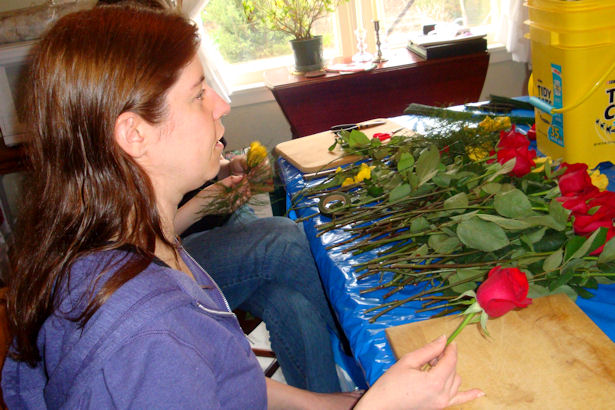 I think we did more talking than flower arranging; there's always lots of talking when my family gets together.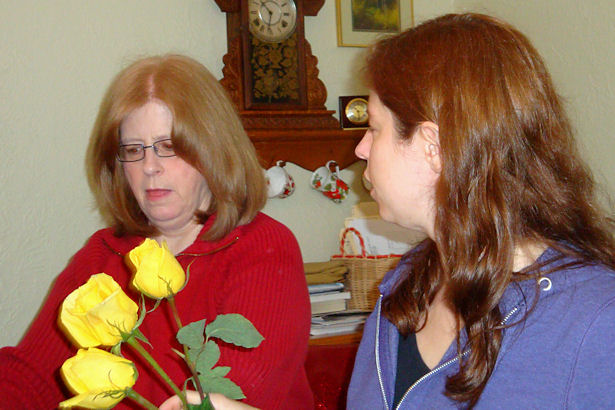 Dee's mom came over to help with flowers too – she was great at wrapping the stems after they'd been wired.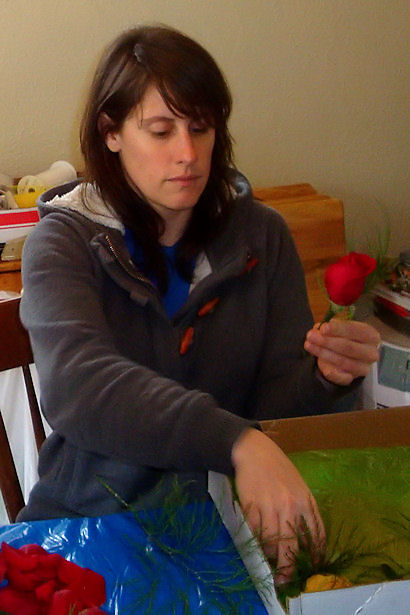 Dee's sister was great at wiring the stems. I tried wiring but couldn't bring myself to poke the wires though the flowers.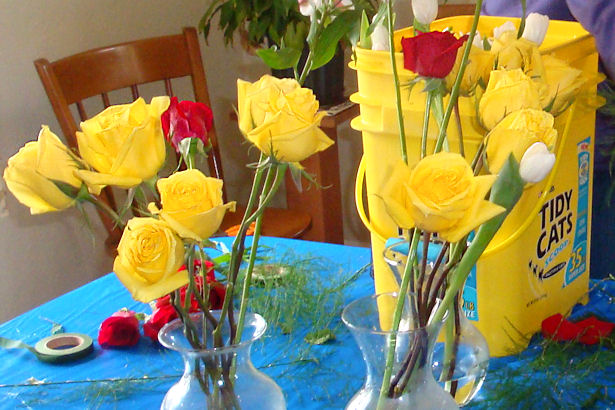 Dee set some of the nicer roses aside for the bridesmaid bouquets. I wanted to help make them, but had to leave for a dentist appointment and by the time I got back they were all done.
I hate going to the dentist, but that's another whole subject.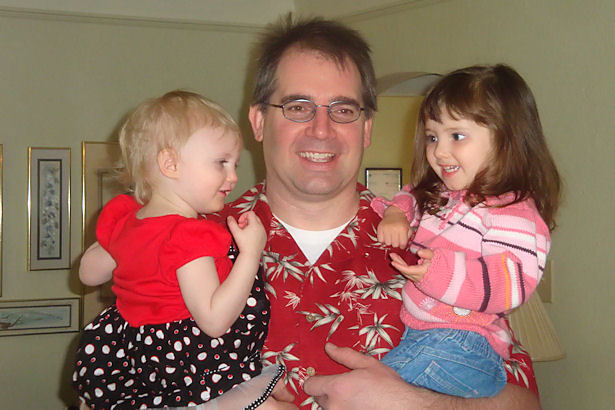 Once the flowers were done it was time to play a bit. Can you tell that Uncle Jay is just a little fond of his grand-nieces?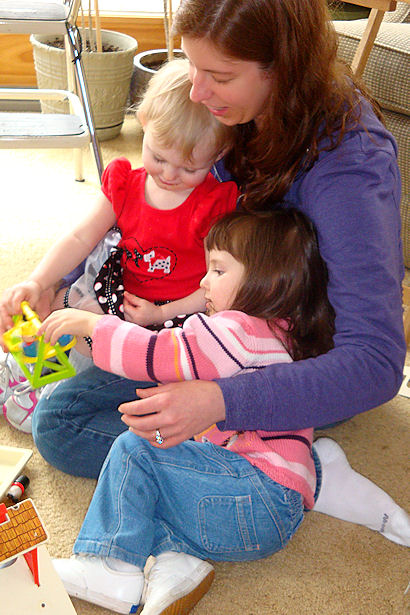 Dee too. She was so excited that marrying Jay meant that she'd become an official aunt.
I hope they have lots of children.
Soon!