These days, the term "helicopter parent"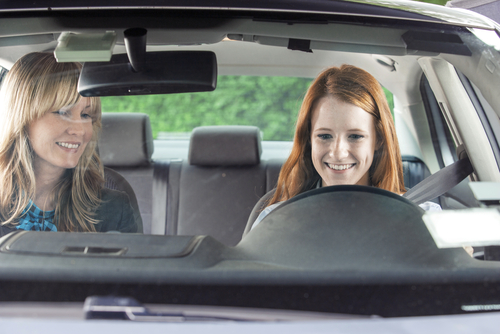 is getting quite the bad rap. As you probably know, this type of mom or dad is notorious for figuratively hovering over their kids at all times, keeping such a tight rein on their offspring and their every move that it drives everyone around them crazy; including teachers, coaches, other parents and yes, the kids themselves.
While you don't want to fall into this category, you still want to keep tabs on your tweens and teens to make sure they are safe. Fortunately, there are a number of tips and technology tools that you can use to still feel like you are being careful without being overbearing. Here are a few to consider:
Invest in a home security system
If you work late hours or tend to be gone in the evening, you may be concerned about leaving your kiddos at home alone. One way to alleviate these fears is to install a home monitoring system. Many allow remote access to the cameras so you can keep a watchful eye on things while your kids are holding down the fort.
Check the privacy setting on your kids' social media accounts
Chances are good that you've heard your kids talking about Instagram, Snapchat or one of their other social media accounts. To keep your kids as safe as possible on these sites and apps, make it a family rule that you're allowed to check the privacy settings on their social media accounts. Reassure them that you are not going on the pages to snoop, and make sure each site is set up so that only close friends and family members can see their profiles. Each social media page has its own way of doing this, and many have a "default" setting that may need to be changed to something safer. Encourage your kids to "friend" you on the different sites; again, not so you can embarrass them, but so you can keep an eye on what they are posting and what friends are sharing on their pages.
Tech tools to help teens stay safe behind the wheel
Watching your son or daughter drive off alone for the first time is as big of a rite of passage for you as it is for your teen. To be sure your kids are responsible and safe drivers, start with a formal agreement with them about certain rules that they must follow. This includes wearing a seat belt every time they are driving and limiting the number of kids allowed in the car. Make a firm rule that that texting while driving or driving while impaired is never allowed. There are several apps to help make sure your teens aren't engaging in risky behavior. For instance, the True Motion free app lets you know when your teenager is using the phone while driving, if he has gone over the speed limit or if she is breaking whatever curfew time you have established.
Parenting tweens and teens is hard, but there are lots of resources out there to help!