My mom is one of the smartest people I know, and over the years I've learned a couple of things from her.
Like:
Always wear lipstick out of the house.
When the sewing machine acts up, rethread it before trying anything else.
"Pardon my French" excuses four-letter words.
Hold your keys in your hand and you'll never be locked out.
OK, she probably didn't intend to teach me the third one… I said she was smart, not perfect.
I was thinking of the last one tonight as I got out of the car to catch the last half of Z-Man's soccer game. I'd tossed my keys into my purse, and even though I knew I'd just put them in there and I was holding my purse, I couldn't shut the car door until I'd dug the keys back out again and was holding them in my hand.
I've even been known to stand in the doorway digging through my purse to find my keys before leaving the house. It probably drives poor Teacher nuts, but being the wonderful husband he is, he doesn't say anything. But he probably rolls his eyes at me behind my back so I don't see him. He's thoughtful that way.
Thanks to Mom I've never been locked out of my house or my car. Plus I've always looked decent when leaving the house and have avoided yelling "French" at my sewing machine.
My mom is the best and some day I hope to be half as smart as she is!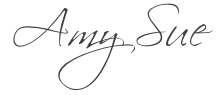 Photo credit: Keys by Jory on Flickr. Reproduced under Creative Commons 2.0