Hooray! It's May and that means another Target Beauty Box arrived in the mail! This one was a bit more expensive than the previous two – $10 – but Princess says the samples are worth more.
I'm not complaining either way, I'm just excited it arrived – and the day before my birthday too!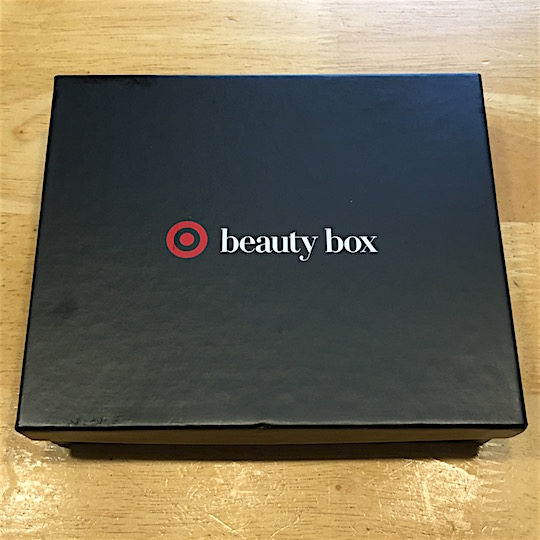 My child care kiddos are having a BLAST with all of these boxes. They fill them up with all kinds of treasures, and because we get 2-3 each month it's no big deal if a couple get crunched with all the play.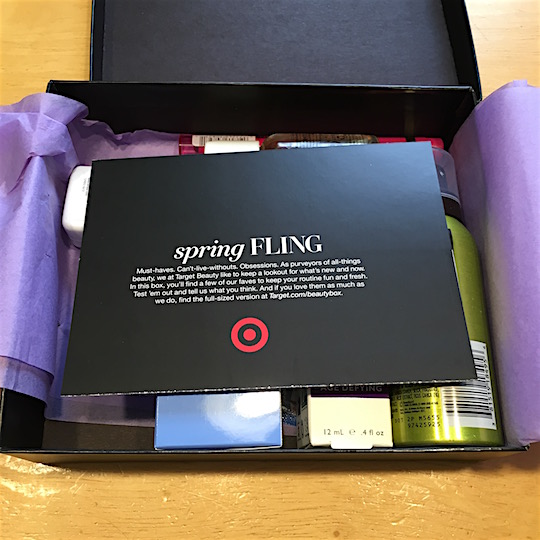 The tissue paper is my favorite color – how sweet right before my birthday.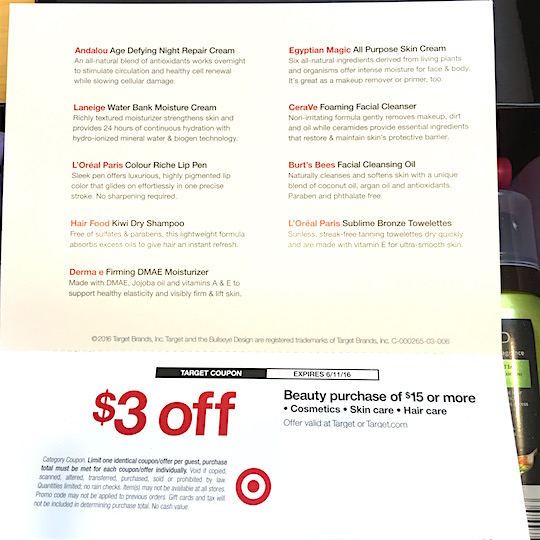 As always, there's a card containing descriptions of the samples and a coupon for $3 off any $15 beauty purchase. That means our June Target Beauty Boxes will be $3 cheaper.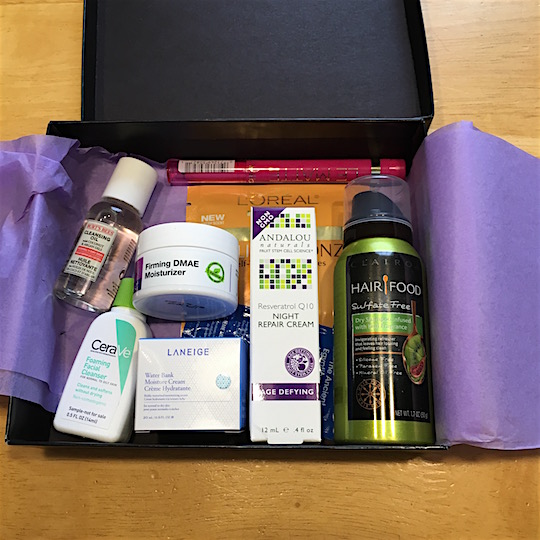 Squee!Look at all the goodies – I can't wait to dive in!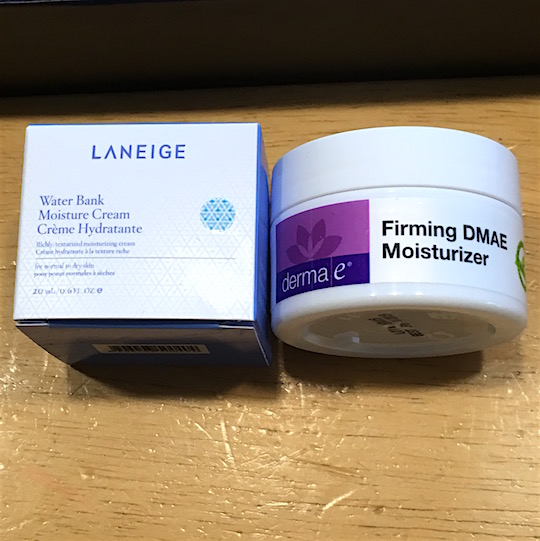 Laneige Water Bank Moisture Cream "Richly textured moisturizer strengthens skin and provides 24 hours of continuous hydration with hydro-ionized mineral water & biogen technology."
Alas, like last month's Laneige sample, this one is way too strongly scented for me. Off to Princess for trading.
Derma e Firming DMAE Moisturizer "Made with DMAE, Jojoba oil and vitamins A & E to support healthy elasticity and visibly firm & lift skin."
I didn't know what DMAE was, so I turned to my trusty Beautypedia by Paula's Choice to learn about it. I was slightly alarmed by what I read, so this is going off to be traded too.
Hopefully I'll have more luck with the rest of the box.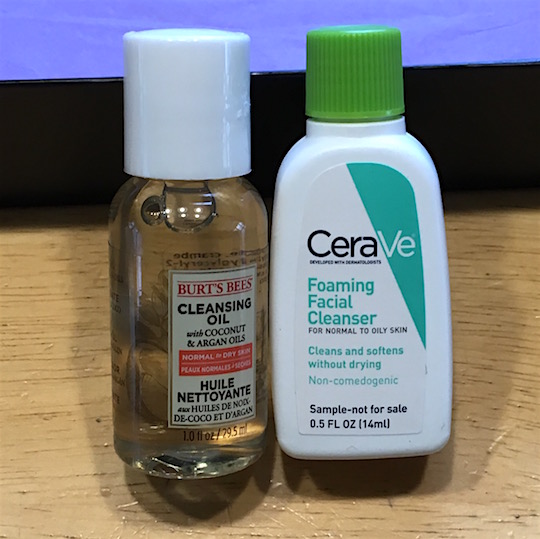 Burt's Bees Facial Cleansing Oil "Naturally cleanses and softens skin with a unique blend of coconut oil, organ oil, and antioxidants. Paraben and phthalate free."
I was surprised by how well this worked! I expected it to get weirdly slimy when mixed with water and for my face to feel oily after, but neither happened. I really like that it's paragon and phthalate free.
CeraVe Foaming Facial Cleanser. "Non-irritating formula gently removes makeup, dirt and oil while ceramides provide essential ingredients that restore & maintain skin's protective barrier."
This cleanser is fantastic! Since it's intended for normal to oily skin I was a little concerned that my face would feel dry after using it, but instead it felt soft and clean. And the lack of scent was a bonus!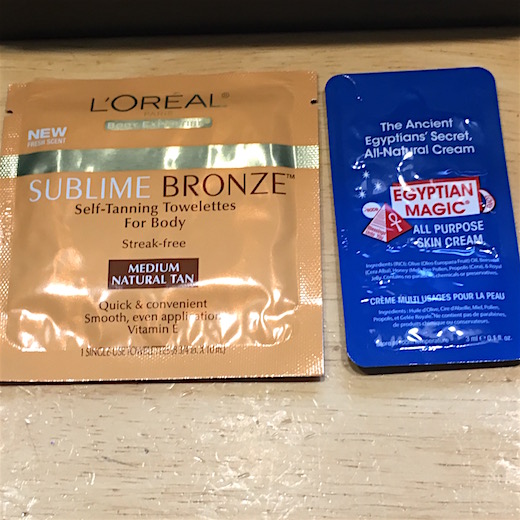 L'Oreal Paris Sublime Bronze Towelettes. "Sunless, streak-free tanning towelettes dry quickly and are made with vitamin E for ultra-smooth skin."
These have a great fresh scent and definitely do produce a nice golden tan, however I'm not a towelette person so I felt awkward using the towelette. What was worse – later in the day I discovered that I hadn't achieved even coverage. I'm staying with lotion from now on so I can feel how much product I'm using and avoid zebra legs!
Egyptian Magic All-Purpose Skin Cream. "Six all-natural ingredients derived from living plants and organizers offer intense moisture for face and body. Its great as a makeup remover or primer, too."
I wasn't overly impressed with this cream. It works fine, but I think it's way over-hyped. Is that a word? If not, it should be.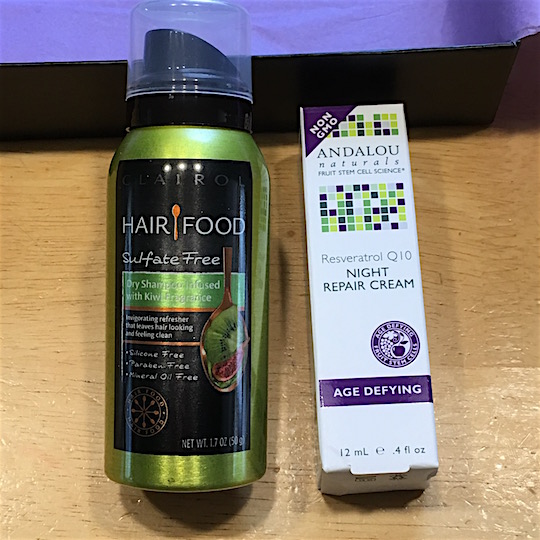 Hair Food Kiwi Dry Shampoo. "Free of sulfates & parabens, this lightweight formula absorbs excess oils to give hair an instant refresh."
Does anyone else think of Laverne and Shirley every time dry shampoo is mentioned? No? Really, I'm the only one? Oh. Never mind.
I could not wait to try this product! Now that my hair is longer remind me to take a photo one of these days I've been washing it less often to help the color stay longer. I've learned the hard way that I can handle washing every-other day but every-third-day is too long, unless I use the dry shampoo. It has a light feel, fantastic scent, and really does leave my hair feeling refreshed. I'm keeping this all to myself!
Andalou Age Defying Night Repair Cream. "An all-natural blend of antioxidants works overnight to stimulate circulation and healthy cell renewal while slowing cellular image."
This cream is another of my favorites from this box. If feels rich going on but doesn't make my skin feel oily, and in the morning my skin feels super-soft.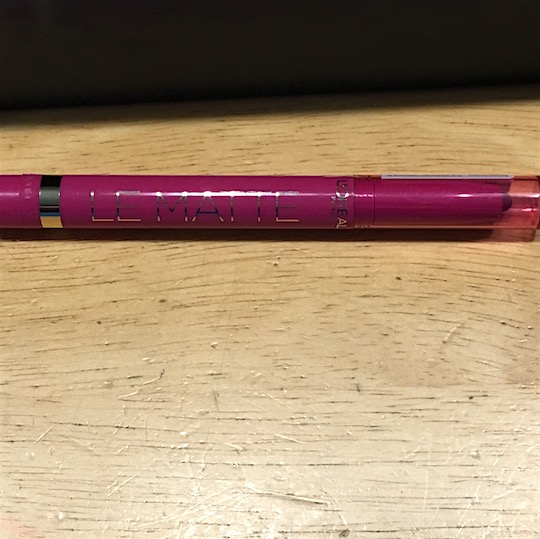 L'Oreal Paris Colour Riche Lip Pen. "Sleek pen offers luxurious, highly pigmented lip color that glides on effortlessly in one precise stroke. No sharpening required."
Apparently this comes in a matte and glossy version. Mine is bright pink matte – Princess & Angel Face got fire engine red glossy. I haven't tried it yet because I haven't decided if I want to keep it or have Princess trade it. I love the color but my lips tend to be dry so I need a glossy formula. The girls have the glossy version, but I don't do fire engine red. Decisions, decisions…
Finally, since I may or may not have gotten distracted while searching for a Laverne and Shirley Quicky Poo clip and spent half an hour watching Laverne and Shirley, I'm sharing the love. Say it with me: "Hair all grungy, full of goo, shake and brush out, Quicky Poo!"

Enjoy!