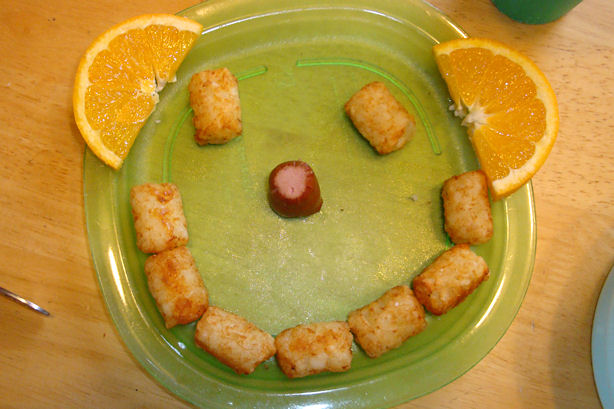 This is me, according to Little Guy.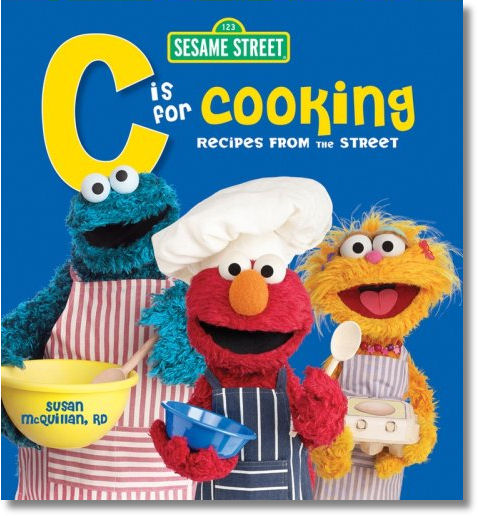 I blame Irish Girl; she's the one who brought this cookbook into our house.
Little Guy is obsessed with this cookbook. I don't know if Irish Girl meant to leave it with us, or if Little Guy hid it so she couldn't take it home with her. I suspect it's the latter.
He'll spend forever aka about an hour, which is like forever when you're four paging through the cookbook and pointing out recipes he wants me to make for dinner.
Silly boy, he forgets that Teacher's the cook in this family.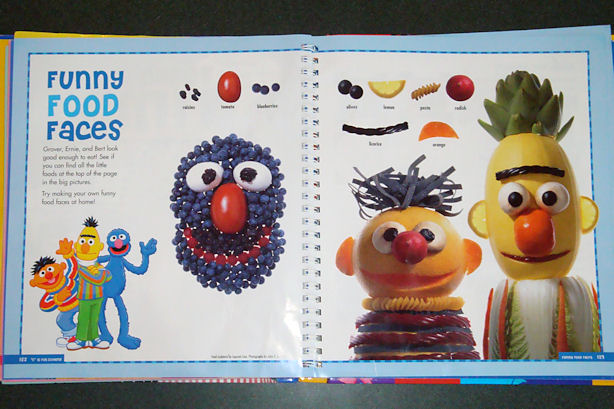 He especially likes the Funny Food Faces page.
On the day he made me in food he actually started out making Bert. He put his hot dog bun horizontally across the top of his plate, then put the hot dog vertically down the center. The oranges he set aside, then used tator tots for the eyes and mouth.
Next he made Ernie: he removed the hot dog bun, ate about half the hot dog, added the oranges for ears, and made the tator tot smile bigger.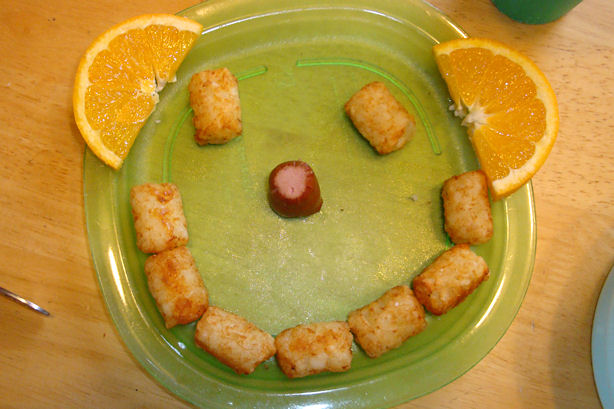 Finally he ate all but one bite of his hot dog, put that in the center of his plate, and said "This is you, Mom; cuz you have a little nose."
I'm flattered by the nose comment, but am wondering about the ears.
They seem awfully big, and kind of monkey-ish.
Do these earrings make my ears look big?