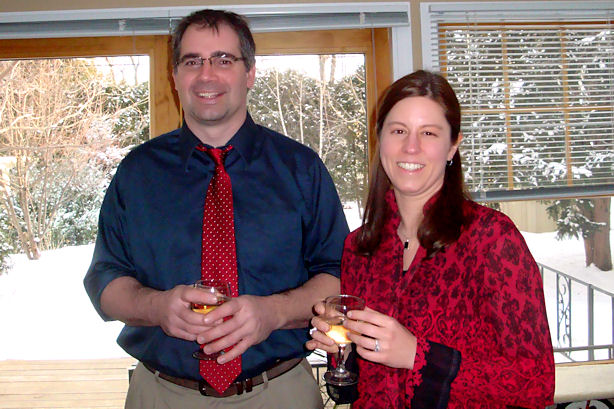 I love my future sister-in-law, Dee.
She's kind and patient and cheerful and lots of fun to be around.
She wants to marry my brother, which is really cool because he's a great guy.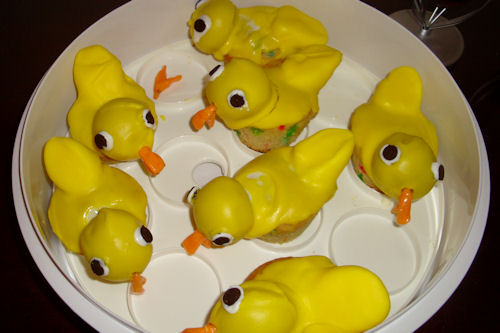 She also has this adorable obsession with cupcakes. Remember these cuties?
I don't know if she was born with this infatuation or if she developed it after too many years hanging out with my family but I think it's really sweet no pun intended and am amazed by the time and effort she puts into her cupcakes.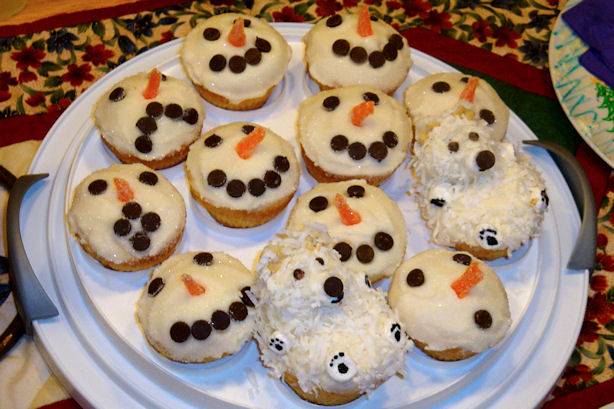 These are her most recent creations – aren't they adorable?
Did you notice she used sugar to make the snowmen sparkly? You know how I love sparkles!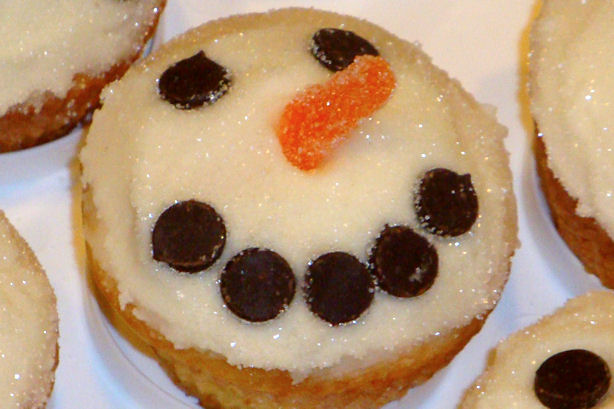 Did you also notice that she put different faces on all of the snowmen? In addition to the traditional smiling snowmen she made…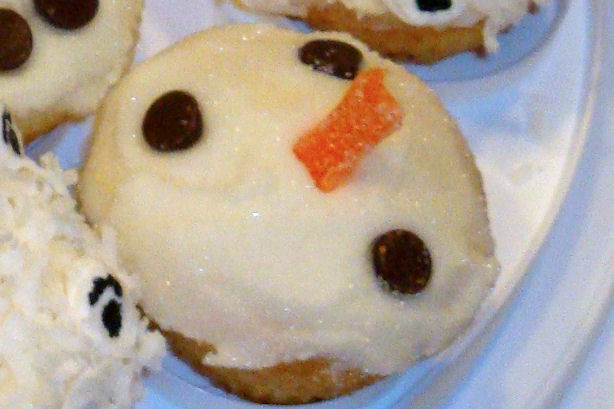 surprised snowmen…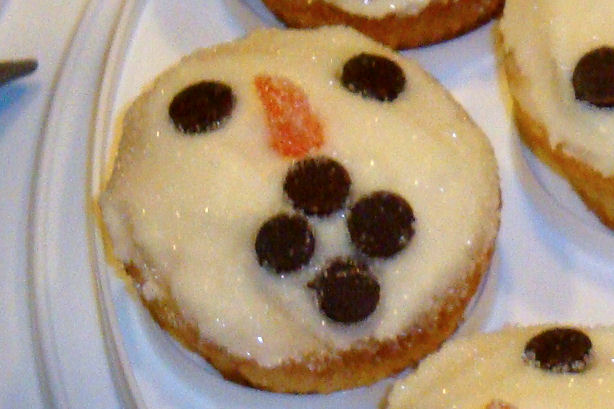 ummmm… unique snowmen…
Pssst, I don't know what face he's supposed to be making – what do you think?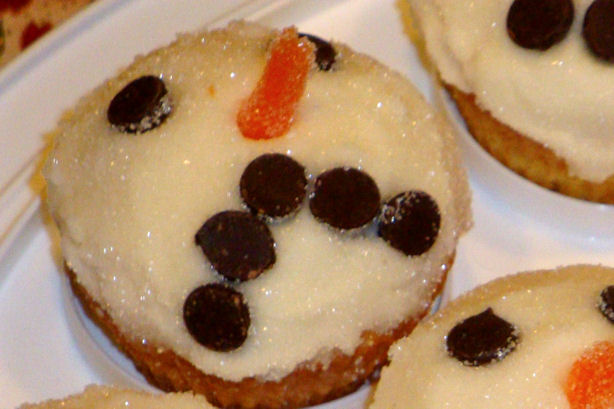 and poor, sad snowmen.
In a completely altruistic move I ate one of them to put him out of his misery. Then his brother looked even sadder, so I ate him too.
Sometimes you have to sacrifice yourself for the greater good. I truly believe this was one of those times.
She also made some absolutely adorable polar bears; they were so cuddly I couldn't bear – again, no pun intended – to eat one.
Did you see the little pads on their paws? Have you ever seen anything cuter?
What I really wanted to do was keep one to love and pet and call George.
But Angel Face claimed it first.
I couldn't watch her eat it so I turned away and ate another sad snowman.
Unselfish to a fault.
I wonder what kind of cupcakes Dee will bring to our next family party! Whatever they look like, I hope they taste like chocolate.