I've got a confession…
I'm obsessed with natural lip balm – especially lip balm from Clear Hills Honey.
I love Clear Hills so much that I can't stand to use any other kind; Clear Hills natural lip balm glides on like silk, is shiny but never sticky, and smells heavenly!
They offer tons of scents, but just like when I'm choosing wax tarts, I prefer bakery scents – especially chocolate, of course.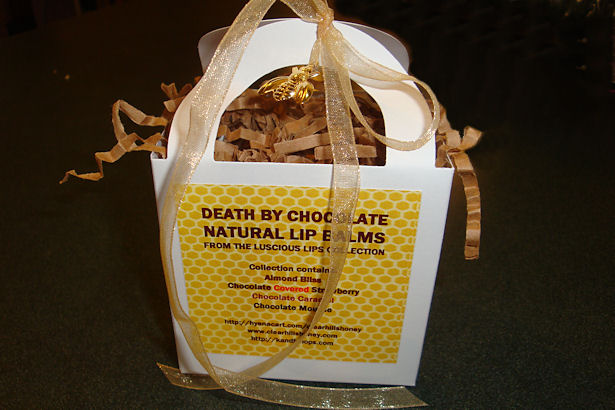 Recently I ordered the Death by Chocolate set and was thrilled when it arrived – not because I was down to my last tube and was terrified that I'd run out before my order arrived, but because it was packaged so prettily.
It makes me wish I sold something small enough to fit in these little boxes so I could make up pretty packages like these for my products. Ideas, anyone???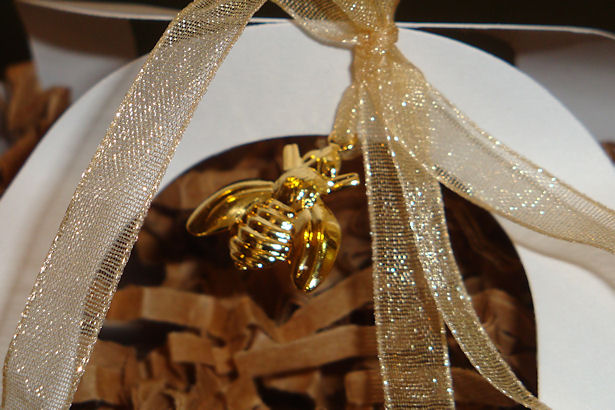 Even though I hate bees with a passion, I totally fell in love with the gold bee charm that was attached to the honey-colored ribbon.
His name is George.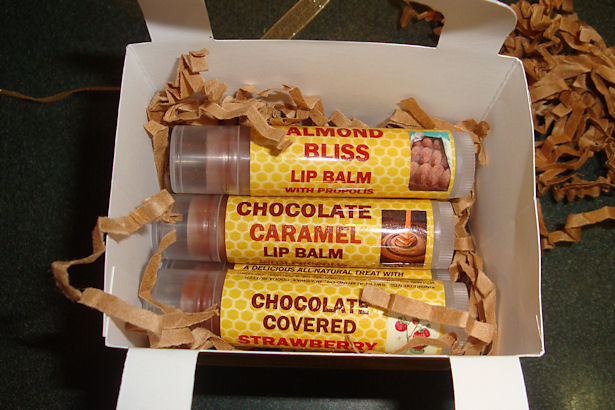 After untying the ribbon and removing the top layer of brown crinkle paper I found my new lip balms nestled in more paper, waiting for me snug as a bug in a rug.
Forgive me; I realize that "snug as a bug" thing was dorky, but the phrase popped in my head and wouldn't leave until I used it. I'll try to refrain in the future but can't make any promises.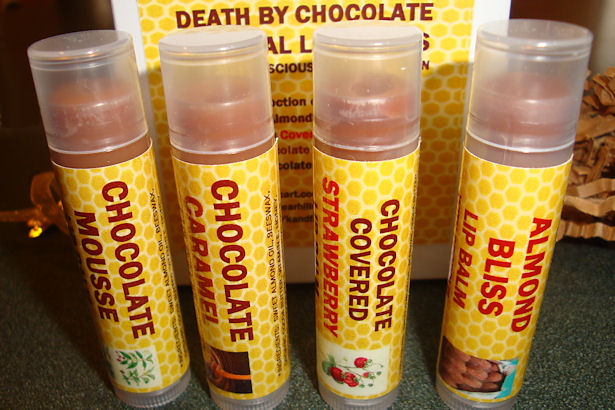 Just look at all that natural lip balm goodness! They all look so yummy I can't decide which to try first.
There's one for my purse, one for the kitchen drawer, one for my coat pocket, and one for the nightstand… the only question is which goes where??
In case I've piqued your interest, you can start your own obsession with Clear Hills Honey natural lip balm here:
Let me know which scents you got – especially if they're chocolatey!