Last year I decided it was time to update the logo I'd been using for my child care business since I opened in 1998. It outdated and poor quality a scan of a stamped image and I was ready for something new.
Being a do-it-yourself kind of gal I started looking online for free graphics. After an exhausting search I finally found and fell in love with this apple: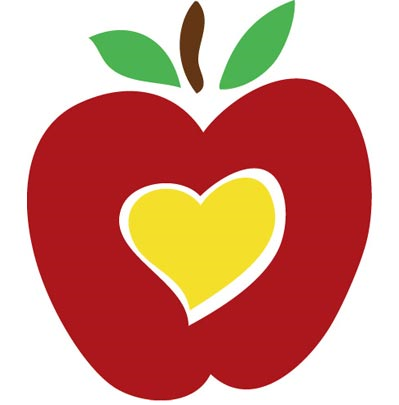 But something kept bothering me about it. As much as I loved the connection with education an apple for Teacher and the heart in the middle, it just didn't fit the name of my program: "Amy & Kids Co."
When YOU look at the apple, do you think "Amy & Kids Co."? How about "child care program"? No?
Me neither.
Since the name and logo didn't match I briefly considered changing my program name to "Appleton Child Care." It's easy to remember and would be perfect for SEO, but my family shot me down.
"That's too cold, and not friendly at all."
"It sounds like an institution, not a family child care."
"It's too boring."
"Why do you want to change? Your name is so cute."
They had a point. Besides, I've already got 10 years of marketing sunk into "Amy & Kids Co." so I'd have to start all over if I changed the name.
Well, if the name and logo don't match, and the name isn't going to change, the logo has to change.
It was time to call in a professional, so I contacted my favorite graphic designer: Jeff of Snowfyre.com.
Some of the graphics Jeff has designed for me are this folded label for Zany Zebra: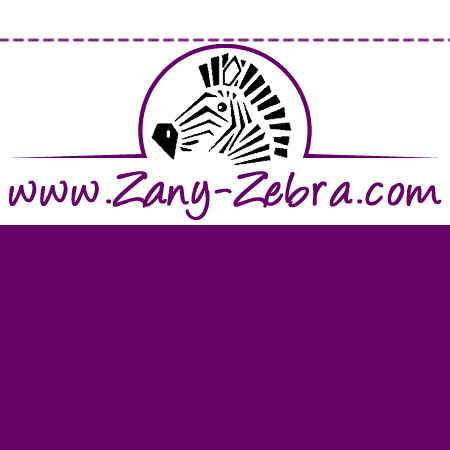 My ReUse 'Ems logo: which I'll get rolling one of these days…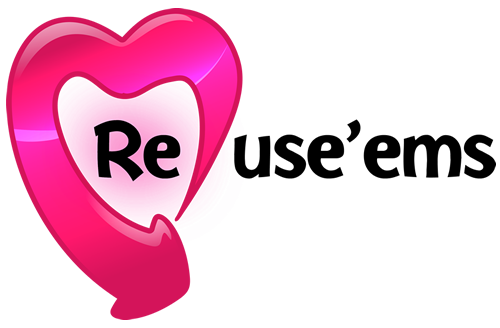 And most recently, a new logo for Valley AEYC: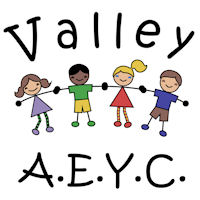 I like working with Jeff because he's super-speedy and very affordable – under $100 for custom-designed logos and templates! But the best thing about Jeff is that he's amazingly patient. No matter how many times I say "Could you add this…" or "That's great except…" or "I'm wondering if you could…" he answers cheerfully and never gets snippy or impatient.
Since I always ask for a bunch of revisions I was a little worried that Jeff wouldn't want to work with me again, but he graciously agreed to design a new logo for Amy & Kids Co., and within 24 hours sent me the first sample.
Numerous emails, several weeks, and six more samples later we had a winner: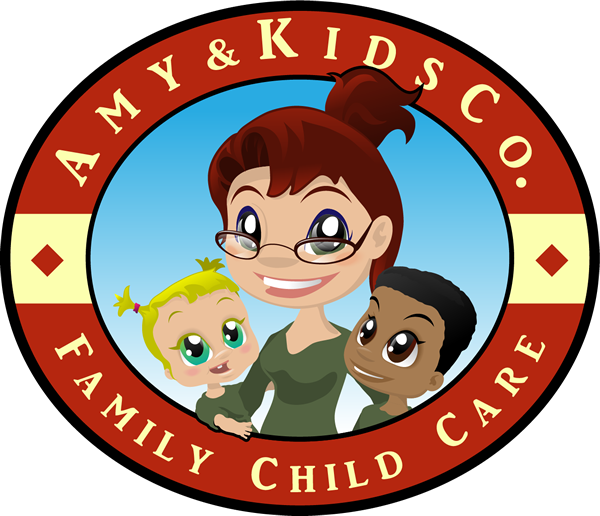 What do you think?
I can't wait to see how it looks on the new website!
Oops, I let the cat out of the bag… Jeff's designing a new website template for me too. I'll let you know as soon as it's done!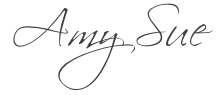 Apple by cliparts.co.