My biggest fear about tearing up all the flooring was that the kitchen and dining room wouldn't be put back together again until the last minute and I'd spend Sunday night running around like crazy to get things ready for the children to arrive Monday morning.
But Thursday morning I looked at the kitchen – which was a total mess with the appliances in the middle of the room and every surface covered with stuff – and asked Teacher "Since we've already got the appliances moved out, would it be crazy to paint the kitchen before putting them back?"
Of course it was crazy, but being a super-fantastic husband he replied "If that's what you want to do, we'll do it." Is there any question why I love this man?!
I already had a color picked out so it was just a matter of buying the paint and supplies, which we did after swimming lessons.
Speaking of swimming lessons, I couldn't resist sharing this photo. Peanut and Punkin love each other so much – I hope that doesn't change as they get older!
Anyway, back to the kitchen…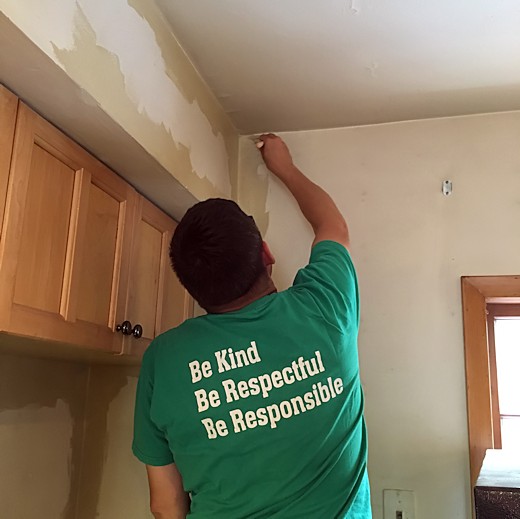 Teacher and I have a system – he does the edges and I do the middles. It works pretty well, except for when we're trying to paint in the same area or when I forget where I've painted already.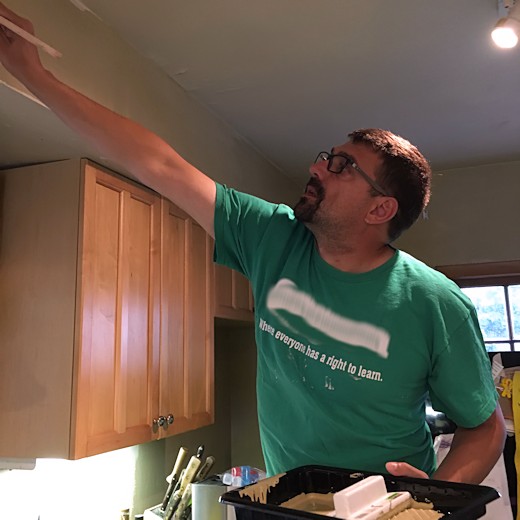 Since there really isn't much wall space in the kitchen we figured it wouldn't take long to paint, and it really didn't.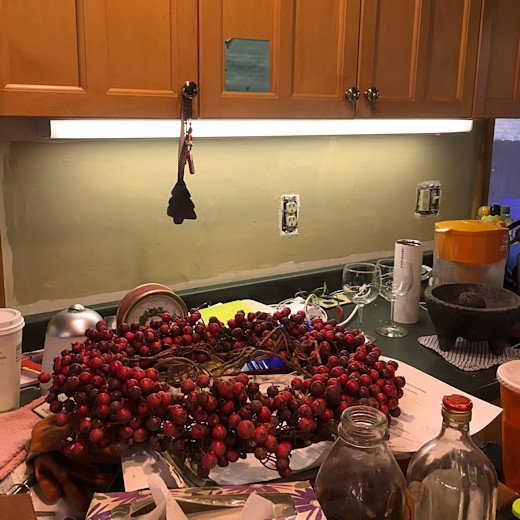 I love, love, love the color! I'm really bad at picking out paint and usually end up with "not exactly what I wanted but I can live with it." This time it's exactly what I wanted – that makes me a happy mama.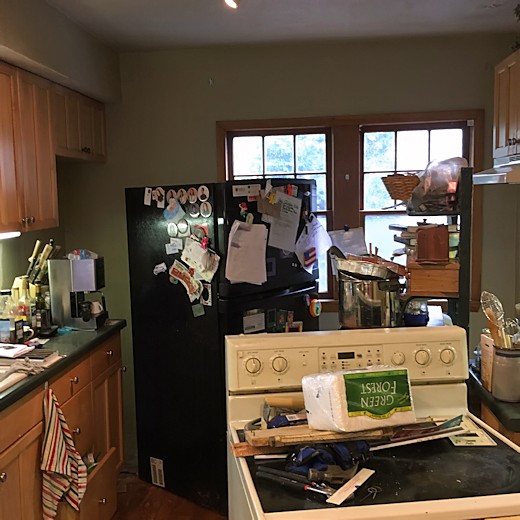 What a mess! I know it always takes longer to put things back together again and my OCD is screaming at me to restore order, but we've got to wait for the paint to dry.
Dry faster, paint – I can't wait to see what the kitchen looks like when it's put back together again!
To be continued…