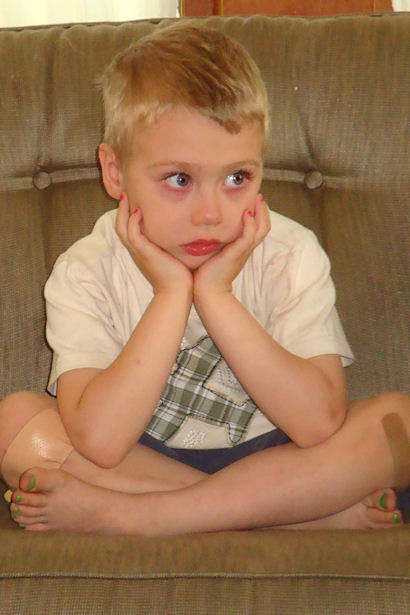 Summertime has finally arrived in Wisconsin! You can tell from this photo of Little Guy because:
He was finally allowed to wear shorts.
His lips are stained popsicle red.
His skin is still pasty winter white.
He has that "I spent all day outside" glazed look in his eyes.
Both knees are sporting brand-new bandages.
Every summer I stock up on bandages from Walgreens; with so many children around we go through them like crazy!
Have you stocked up for summer yet?
Check out my Walgreens Review and Giveaway – you could win a $100 Walgreens gift card from BlogHer. That'll get you a TON of bandages, sunscreen, or whatever else you need for summer!
The contest ends June 30 so be sure to enter before then, and good luck!