The other day Irish Girl decided to make a healthy dessert for the kids. She graciously allowed me to peek over her shoulder to take photos, but they were so quick to make that I almost missed it!
Yogurt Popsicle Recipe – in Short
These yogurt popsicles are so easy-peasy that after you've made them the first time you'll be able to make them on your own. The official recipe is at the end, but I'll get you started with Irish Girl and Little Guy's version.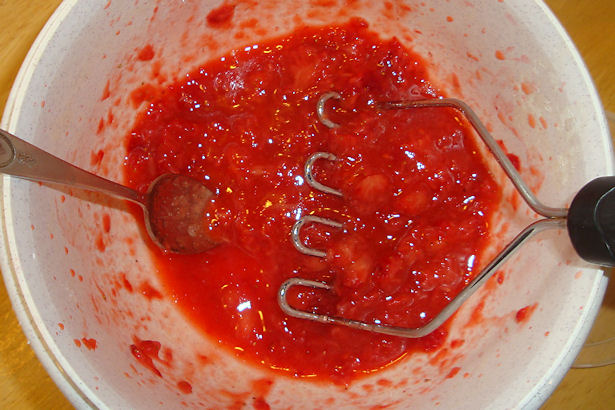 First Irish Girl mashed up some fresh strawberries.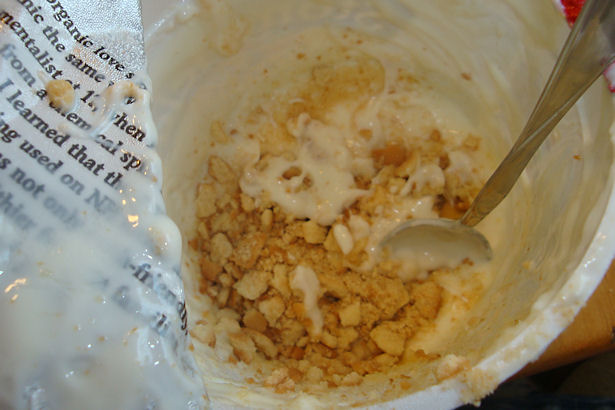 Then she put some vanilla wafers into a ziplock bag and had Little Guy crush them with a rolling pin.
She stirred the vanilla wafer crumbs into vanilla yogurt, then spooned some into the bottom of paper cups. After adding a layer of crushed strawberries she added another layer of the yogurt mixture.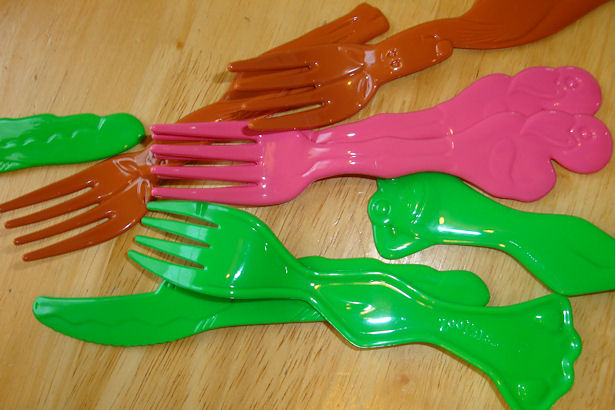 Instead of popsicle sticks Irish Girl purchased this fun plastic flatware. Since it's wider than popsicle sticks it's easier for the kids to hold, and they can use it over and over after their popsicles are gone.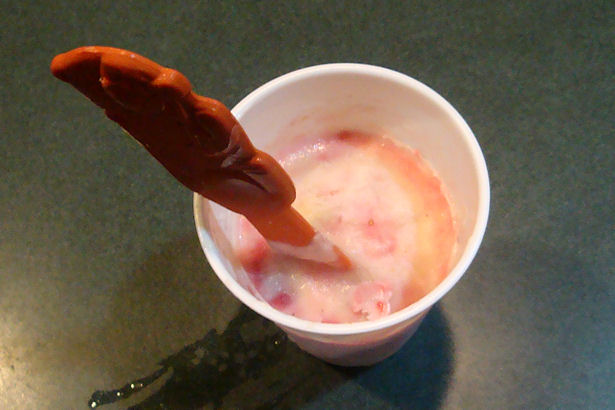 Since we didn't freeze each layer we had a slight issue with the top yogurt layer sinking into the strawberry layer. Our popsicles turned out more swirly than layered, but they tasted yummy just the same.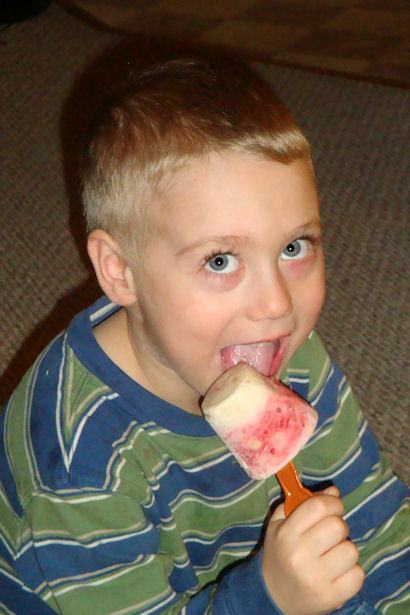 Right Little Guy?
Official Yogurt Popsicle Recipe
1 ½ cup mashed strawberries
½ cup crushed vanilla wafers
2 cups vanilla yogurt
Crush strawberries and vanilla wafers in separate containers. Add vanilla wafer crumbs to vanilla yogurt and stir to combine.
Make parfaits by spooning alternate layers of the yogurt mixture and the crushed strawberries into small paper cups, freezing each layer 30 minutes or until firm before adding the next.
For swirly popsicles, layer the yogurt mixture and strawberries as above, but don't freeze between layers. Freeze until firm before serving.
The cool thing about this yogurt popsicle recipe is that you can easily make endless varieties of yogurt popsicles. Any kind of berry or banana, melon, but probably not watermelon because it's so juicy, and other fruits can be smashed for the middle. You can substitute other kinds of cookies for the vanilla wafers, and use any flavor of yogurt you want to try.
I want to try caramel yogurt with bananas and a little chocolate syrup drizzle next.
What would your favorite flavor combination be?