Please welcome another guest author to My Happy Crazy Life – Jane Johnson! Jane is a staff writer for GoingCellular, a popular site that provides cell phone news, commentary, reviews and more. As always, I don't receive any benefit from guest articles, just time saved and good tips learned.
Make your smartphone a learning tool rather than a distraction
Most parents have an uneasy relationship with technology, especially if their kids tend to get sucked in for hours at a time. To some extent, the increased role of technology in our lives is inescapable, but with the right tools, you can make it a positive force in your kidsí lives. Here are some of the best apps to help your child learn.
1. Wolfram Alpha (Android, iPhone)
If your child struggles with math, this app can be as good as a professional tutor. You can give it commands in plain English: it can interpret phrases like ìgive me the square root of threeî, and for more complex operations like derivatives or systems of equations, it will show you exactly how it came to the answer. This is great for checking homework, or walking through a particularly stubborn problem. It has a harder time answering questions about history, English, or politics, but its ability to answer math and science questions is second to none. (Cost: $2.99)
2. Nook (Android, iPhone)
Turn your smartphone into an e-reader with Barnes and Nobleís free Nook app. When your child is bored on a road trip or at the doctorís office, you can get them reading instead of playing Angry Birds. Nook allows you to sample magazine subscriptions for fourteen days, and read selections of any book in their library for free. The best advantage to having an e-reader is access to the classics, any book more than seventy years old is ìpublic domainî, and available for free, legal download. These days a lot of phone plans are offering unlimited data and your kids will have an impossibly huge library of world literatureís ìgreatest hitsî, constantly at their fingertips. (Cost: free)
3. Google Sky Map (Android)
If youíre outside with your kid on a starry night, just point your phoneís camera at the stars for detailed information on any constellation you can see. You can also search for stars or planetsóarrows on the screen will guide you toward whatever youíre looking for, and you can find more information about whatever you find. This is a great tool to spark kidsí imaginations and interest in science. (Cost: free)
4. Project Noah (Android, iPhone)
If youíre raising a budding naturalist, this app is a great way to help them learn more about the world around them, and even involve them in real zoological and botanical research (no kidding). Any time you see a plant or animal that you want to know more about, snap a picture with your phone, along with a few tags to help others identify it, and the Project Noah community will tell you all about it. The app also has a field guide with information about all the wildlife you can spot in your area, along with spottings from other users to show you where theyíre likely to be. Your child can even go on ìfield missionsîóProject Noah partners with environmental groups and laboratories, so users can be assigned to photograph squirrels, track migrating birds, or look for invasive species. (Cost: free)
5. Britannica Kids: Dinosaurs (iPhone)
This app has great information for any kid who loves dinosaurs, but there are Britannica apps for lots of youthful fascinations, including rainforests, ancient Egypt, and outer space. The app has good information in a simple, readable format for kids, as well as dinosaur-themed games and puzzles. These apps are a little pricey, but they can be a great way to nurture your kidsí interest in the world around them. (Cost: $4.99)
Thanks Jane! I'm going to check out that Brittanica app for Z-Man; he loves dinosaurs. He also loves Presidents vs Aliens and now knows more about the presidents than I do. The boys also love Stack the States, are almost as obsessed with it as Teacher is!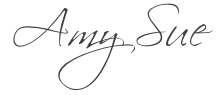 Photo Credit: www.staytooned.com