Last spring my friend Dorothy aka my partner in coffee introduced me to a fantastic child care menu planning resource from the state of Delaware. It's full of nutritious, whole grain, low fat recipes that I fell in love with right away. I vowed to try all of the recipes at least once even the really weird ones, then keep the good ones and change the not-so-good ones to make them better.
This recipe didn't need any tweaking to make it yummy; the kiddos gobbled it up the first time we tried it. It's officially called "Sandbox Surprise" but is basically a variation of apple bread pudding. Although I gag on most bread puddings too gooshy! this one has a moist yet firm texture that I actually like. I hope you and your kiddos like it too!
Apple Bread Pudding Recipe – in Pictures
This is a fantastic recipe for children to help with; there's something they can do at every step .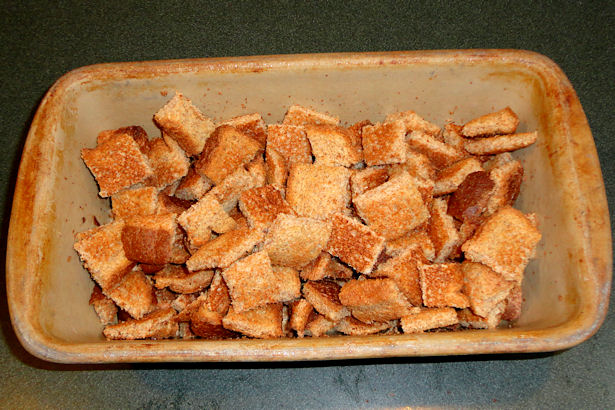 Toast some whole wheat or whole grain bread and cut it into cubes. Toss the cubes in the bottom of a greased bread loaf pan.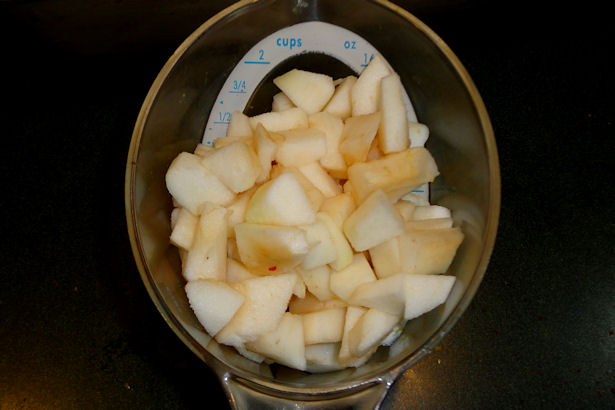 Peel, core and dice up your favorite baking apples.
My fave is Cortland – for both cooking and eating – but McIntosh would work too. I wouldn't use Granny Smith because this bread pudding gets its sweetness from the apples instead of added sugar, so you want a sweeter apple.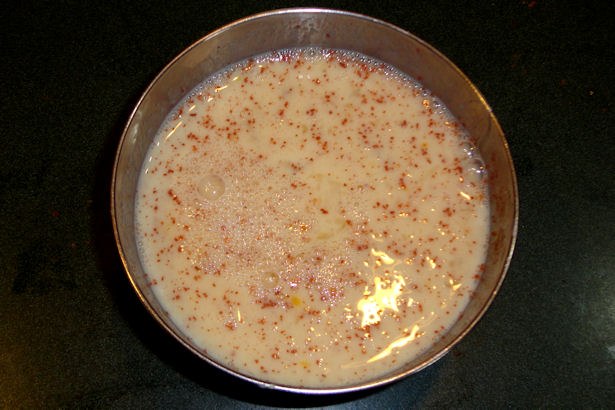 Mix a couple of eggs with some milk, unsweetened applesauce, vanilla and cinnamon.
The recipe calls for whole eggs plus egg whites, but I usually use the whole egg because I don't like to waste the yolks, and usually in too big a hurry to separate eggs.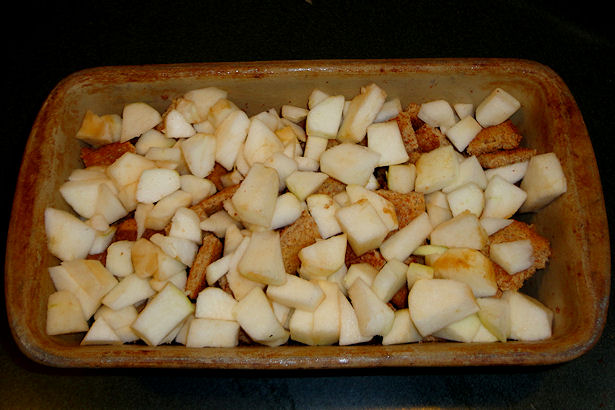 Sprinkle the apples on top of the toast cubes.
I thought the top layer of apples ended up a bit dry, so next time I'm going to try mixing the apples in with the toast so there will be apple throughout, not just on top. The original recipe suggests serving the apple bread pudding with raisins, but I think they'd be really good mixed in with the apples. I'll bet the bread pudding would be good with walnuts or pecans included too, or any other nut or dried fruit you like. Something for us to try next time…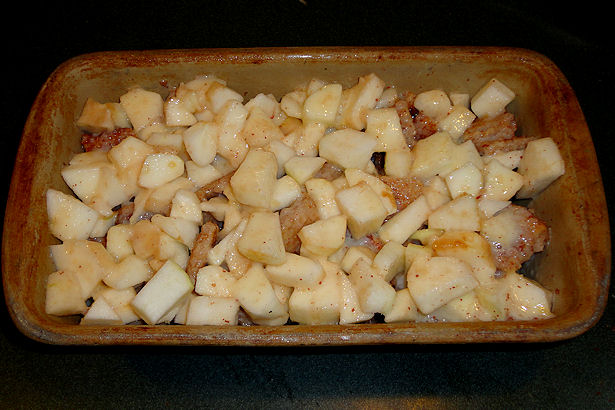 Pour the egg mixture over the apples and toast; be sure all the toast is moistened. Cover and refrigerate.
Bake uncovered until the middle is set.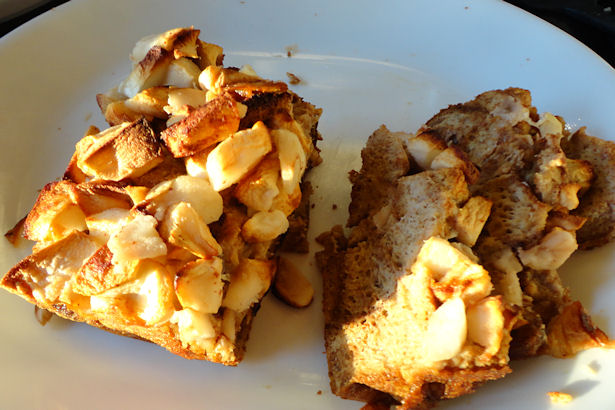 Cut into squares while warm, and…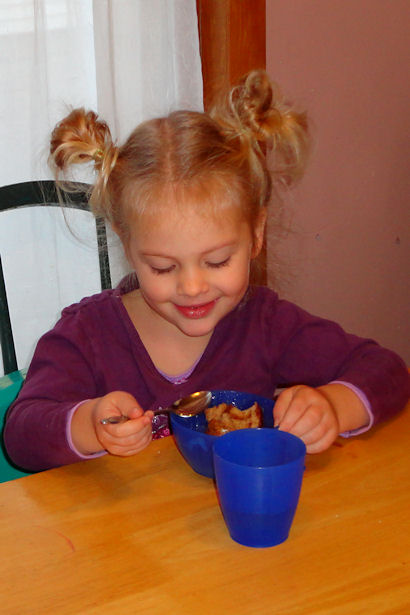 Enjoy!
You can serve the bread pudding with yogurt, raisins, etc, but we all liked it just the way it was.
Apple Bread Pudding – Official Recipe
Makes 6 child-sized servings. For more servings, double or triple all ingredients. Use a 8 x 4 loaf pan for up to 12 servings and an 11 x 7 baking dish for 24+ servings.
Apple Bread Pudding Ingredients
4 slices whole grain bread, toasted
1/2 C natural applesauce
2 C apples, peeled, cored and diced
2 whole eggs
1 1/2 C fat-free or 1% milk
2 Tbsp vanilla
1 tsp cinnamon
1 C raisins (optional)
Low-fat yogurt (optional)
Apple Bread Pudding Directions
Preheat oven to 350ºF.
Spray 8 x 4 loaf pan with cooking spray.
Place cubed toast in bottom of pan.
Mix all other ingredients together and pour over toast, being sure to coat all pieces. Cover with plastic wrap.
Refrigerate for 30 minutes.
Bake uncovered for 45 minutes to 1 hour and 30 minutes, depending on size of pan and number of servings.
Cut into even squares. Serve alone or with low-fat yogurt and raisins.
Happy Healthy Eating!