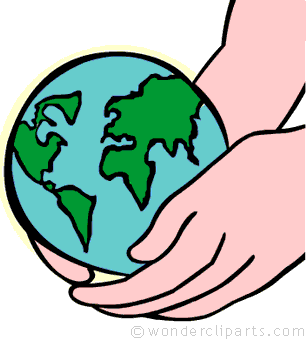 For Earth Day 2010 I thought I'd share a cheap and easy Earth Day art activity you can do with your children or grandchildren. If you don't have any children or grandchildren beg, borrow, or steal some from the neighbors – just remember to give them back.
This Earth Day art activity was inspired by one of College Boy's favorite childhood gifts: a box of recycled art materials. It was one of those things that when you first open it you think "I can't believe people spend money on that!" then "People spend money on this – why didn't I think of it?! The box was nothing more than a roll of tape, bottle of glue, and a motley collection of "junk" that you could easily collect at home: cardboard cones, plastic netting, plastic springs, string and cording in many colors and thicknesses, textured and metallic paper, corks, various fabric scraps, and the like. College Boy loved it! He spent hours digging through the materials for the perfect ones to cut, tape and glue into fantastic 3D creations. I loved it because it occupied College Boy for hours, and I could keep refilling it with things I found around the house so he never ran out of raw materials.
Make Your Own Earth Day Art Activity Box
You can easily put together a recycled art box for your child or grandchild; all it takes is a sturdy box and a little time, thought, and creativity. The hardest thing is remembering to stop before throwing things away to see if the item could be cut, glued, taped or stapled into an art project. Pretty much anything that's clean, safe and small enough to fit in your box – but not too small for your child – can be part of an art project. Bring out the box and a big bottle of glue on Earth Day, a rainy day, or anytime you want to occupy your child for a while!
Earth Day Art Activity Box – the Box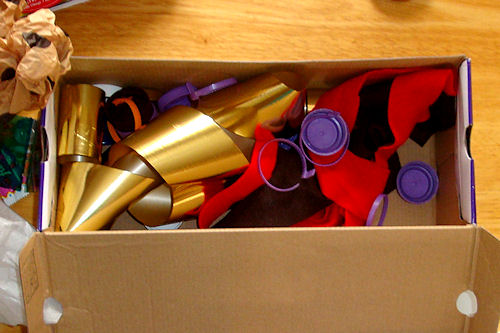 For extra eco-points I used an old shoe box to collect our items, but you could use any kind of container you want. Use snap-shut plastic containers for a no-spill box or empty paper-ream boxes for collecting large items. I love paper-ream boxes because they're always the same dimensions and have covers instead of flaps. A bonus Earth Day art activity would be decorating the Earth Day Art Box with recycled materials. Help your child cover the box with newspaper, cut-open paper grocery bags, used gift wrap, etc, and decorate it with markers, stickers, paint, or whatever is handy.
Earth Day Art Activity Box – the Materials
Like I said before, pretty much anything that's clean, safe and small enough to fit in your box can become part of an art project. For instance, the felt that Little Guy is cutting came from the handbell banner I made last week.
Some things to look for include:
Plastic lids in various sizes
Cardboard and styrofoam egg cartons
Milk, soda and water bottle tops (Possible choking hazard – monitor closely)
Clean tin cans (cover the cut edge with duct tape
Milk cartons – plastic and waxed cardboard
Pompons
Chenille stems (aka pipe cleaners)
Corks from wine bottles
Pieces of cardboard
Pieces of plastic from toy packaging or the "windows" in envelopes
Fabric and yarn scraps
Plastic springs from notebooks
Cotton balls and Q-tips (unused, of course)
Orphaned socks
Orphaned cards, puzzle pieces and game pieces
Bubble wrap
Small boxes and gift bags
Empty 35mm film canisters
Empty, clean personal care containers
Plastic mesh bags from oranges or onions
Rubber bands
Styrofoam packing peanuts
Twist ties (Angel Face's personal favorite when she was in preschool)
Paper clips
Clothespins
Easter grass or shredded paper
Rinsed, dried eggshells
Empty thread spools
Leaves, twigs and other items from the back yard
The list can go on and on and on. Before throwing anything away put on your creativity glasses and take another look at it; if it's clean and safe toss it into your Earth Day Art Activity Box instead of the garbage can!
Earth Day Art Activity Ideas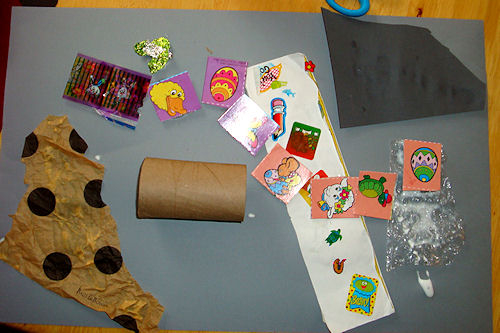 The easiest thing to do with all of these materials is create a collage. Cut apart an empty cereal box so the plain inside becomes a collage base or use a sturdy piece of construction paper like we did. Let your child use as much glue as he/she needs or wants, glue is relatively cheap after all, to attach recycled materials to the base.
For older children you could fill a container with plaster of paris and let them stick items into the plaster of paris before it dries. If you're not comfortable with plaster of paris, place a lump of playdough or Crayola Model Magic on a piece of aluminum foil and have your child stick items in, then let dry. These would make fantastic paperweights for Grandparents Day or any other holiday!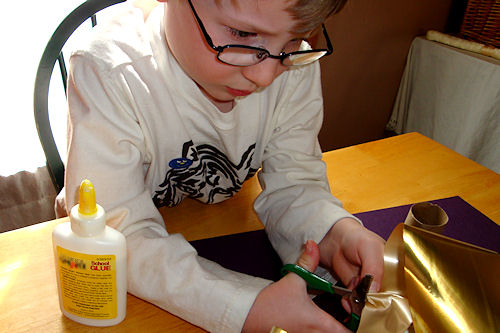 Check out the Imagination Factory's Trash Masher for more ideas of stuff to collect, and what to do with all that stuff once you've got it.
Earth Day Art Activity Resources
I don't want to sound like an info-mercial but I wanted to share some of the resources I found while looking for more Earth Day art activities to do with the daycare.
First is Earth Day Network where you can learn about Earth Day events planned around the country and discover how you can make a difference in your own corner of the world.
Next, for more Earth Day art activity ideas check out Kaboose Earth Day 2010. They have tons of Earth Day art activities, crafts, games, quizzes, and more.
I also have to mention the adorable books by Innovative Kids that I saw at the bookstore over the weekend. They're made of 98% post-consumer recycled materials and eco-friendly ink. They would've been perfect Easter gifts for Peanut and Sweet Pea if I'd seen them before Easter.
Finally, I felt that I should give a shoutout to the creators of the clip art in this post: Wonder Clip Arts. If you want free graphics to decorate your Earth Day Art Activity Box, for Earth Day in general, or any other major holiday, check out them out.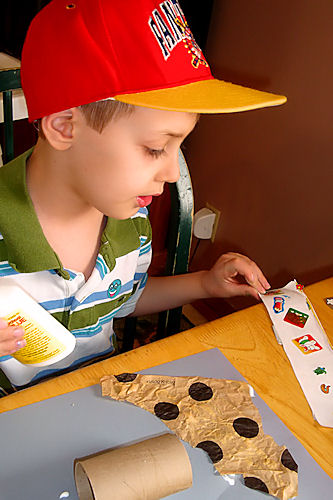 Have fun making some recycled Earth Day Art with your child, and be sure to email me a photo!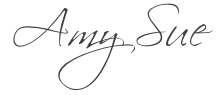 Share this Earth Day Art Activity
If you feel that this article has been helpful to you and that it may also be useful to others, please consider sharing it through Facebook, Twitter, or linking to it as a resource on your website or blog!
Link to Earth Day Art Activity
Title: Earth Day Art Activity
http://www.myhappycrazylife.com/earth-day-art-activity