Last week I posted some photos from the first day of our vacation. Here's a couple more I wanted to share with you…
First off is another view from the picnic tables where we ate our Pronto Pups. The big hill in the background is Dewey Hill – home of the world famous Musical Fountain and where they shoot off fireworks every Fourth of July. When Teacher's dad was a firefighter he was often stationed on Dewey Hill to put out any fires started by the fireworks.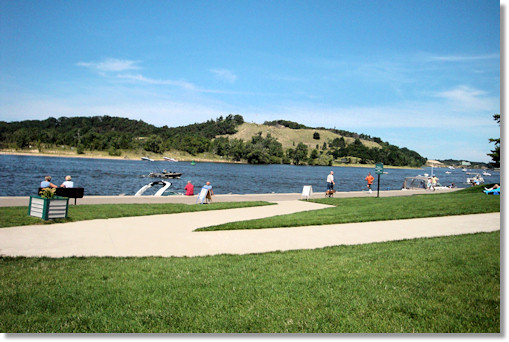 Here's a taste of the Musical Fountain… I didn't tape this – I found it on You Tube – but it's exactly the way I remember it from years ago when Teacher took me. The Fountain starts waaaay past the kids' bedtime so we didn't go this year – we'll go when Little Guy and Z-Man are old enough to stay up late without being monsters the next day.
I snapped the next two photos from the passenger side of the van as we drove back home after our big day. I thought about having Teacher stop but we were all tired and ready to veg out for a while before dinner at Teacher's brother's house. Isn't it gorgeous? Sigh, I miss the beach soooo much.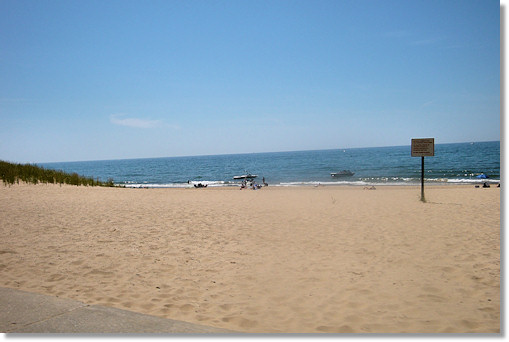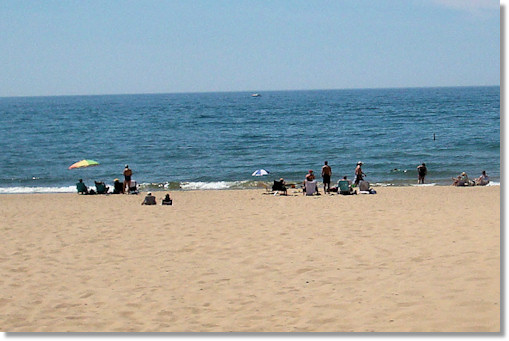 Next up… dinner at the brother-in-law's!