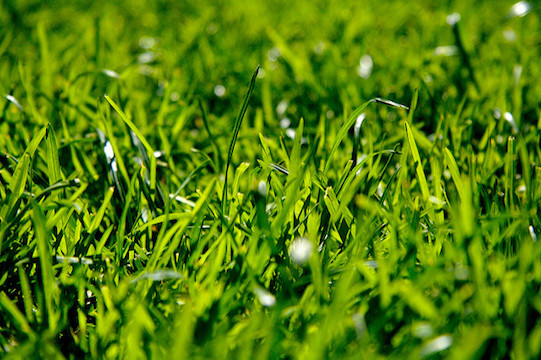 Kermit sure had it right when he sang "It's not easy being green…" Of course, if you've seen Sesame Street recently you'll know that Oscar sings it too, but in my mind it'll always be Kermie's song. Teacher and I are discovering just how challenging it is to be green as we try to "greenify" our family.
A loooooong time ago we started going green by using cloth diapers, but that had more to do with being poor than with the environment. More recently we've made changes to provide a more healthy home for ourselves and our children, and to help the environment. The fact that we save money is an added bonus!
First we traded chemical cleaners for baking soda and white vinegar. I was always worried about one of the kids getting into a cleaning cupboard by accident, but now I don't worry so much. To be honest, it took a little while to get used to the sour scent of vinegar when I cleaned, but now the smell means "clean" to me. I could go on and on about how wonderful baking soda and vinegar are, but that's another subject.
Then we decided to switch from plastic and paper bags to reusable bags. One of the co-ops I'm a member of had some produce and string EcoBags leftover from a co-op. I bought some without telling Teacher – I wanted to surprise him. The same day that the EcoBags arrived in the mail Teacher came home from the grocery store with a bunch of their reusable bags – for less than 1/2 the price I paid for my EcoBags! Mine are much cuter though… at least the string bags are, the produce ones are kinda boring. We' love our reusable bags! They're really easy to use… as long as when you bring them into the house filled with stuff, you remember to take them back out to the van before Teacher goes to school so you can use them again. And when you get to the store you need to remember to bring them inside the store instead of leaving them in the van. But once you get the hang of those two little things you'll be good to go!
Of course nothing can be too easy… remembering to use our new bags caused a new problem – we used up all our plastic grocery bags. I know that sounds like a good thing, but we use plastic grocery bags a lot in our house. They line the garbage cans in all four bedrooms and three bathrooms, not to mention they're perfect for blow-out diapers and sending the clothes that were a casualty of the blow-out diapers home with daycare parents. Trust me, you do NOT want to be out of plastic grocery bags when facing a 10 month old's blow out!
The grocery stores used our bags without a problem, but we didn't get such a warm reception at other stores. Some cashiers forgot to use them until our items were already in plastic. Then they'd put the plastic bag inside our cloth bag – what's the sense of that?! Then there were the cashiers that gave us The Look when we asked them to use our bags. You know The Look – the one that lets you know without a doubt that you're just plain nuts. Yeah, I can handle The Look, but that doesn't mean I enjoy it.
The most recent green thing we've done is switching to cloth napkins. This was my brainchild, but Teacher has been sweet enough to go along with it. One day I counted up how many paper napkins I was going through a week with the daycare – it was over 60 napkins, not counting our family's use! From that moment I was obsessed with the idea of switching to cloth diapers, but being as thrifty cheap! as I am, I didn't want to buy them when I could easily make them. I decided to use knit fabric because it would be thicker than woven, yet wouldn't pill like flannel. And one of my favorite co-ops had really cute knits really cheap so it wouldn't cost a ton to make the switch. But when push came to shove I decided I really didn't want to take time out of my diaper sewing to make napkins, so Gretchen of Small Wonders Wipes agreed to serge them up for me – at a reasonable rate. The resulting cloth napkins are adorable and the daycare kids love them – they even fight over who gets to fold them for me!
Of course, not everyone is as excited about our green-ness as we are. Teacher and I recently had my whole family over to celebrate Angel Face's birthday. My whole family is Grandma, Grandpa, Uncle Jay, Uncle Ike, Uncle Ike's wife, and their two boys. We put the cloth napkins out for dinner, and when my sister-in-law asked for napkins and one of the kids pointed to the cloth ones. OK, I admit they're a bit unusual, being kid-themed. Eventually we'll get "real" ones for family use, but for now this is it. She looked at them and said "Ohh Kaay…" in The Voice. You know The Voice – the one that lets you know that you're crazy no matter what words are being said. I wonder what she'd say if she knew the girls and I use cloth pads? But that's a topic for another time…
It sure isn't easy being green!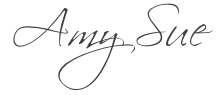 Photo credit: Grass by Jeremy Brooks CC BY-NC 2.0.