I'm in a conundrum and could really use your help!
The other day I saw some really cool Facebook and Twitter icons and thought "Oh wow, those are cool! I should add those to my blog!"
Of course, I couldn't leave it at that – oh no, that would be too easy. I always needs to explore all the options before making a decision, which drives Teacher crazy.
Even worse, I sometimes often have a hard time making a decision, which drives Teacher absolutely bonkers. You should see me at a restaurant trying to decide what to order. I usually end up getting a combo plate because I couldn't decide. On second thought, no-one should be subjected to my level of indecisiveness.
So, instead of taking the easy also smart and logical route, and going with the first set of icons I liked I decided to see what else was out there. Of course there were a ton and now I can't decide which go best with the current blog design.
You're very smart and have extremely good taste so I'm asking for your help. Post below or through my contact page to vote for the icon set that YOU think goes best with MHCL. If you help me make this decision I will be forever grateful – and so will Teacher because he won't have to listen to me change my mind a gazillion times!
The icons I'd most likely be using are Facebook, Twitter, Flickr, StumbleUpon, and maybe the RSS one, so those are the ones to base your decision on.
Here are the contenders, in no particular order: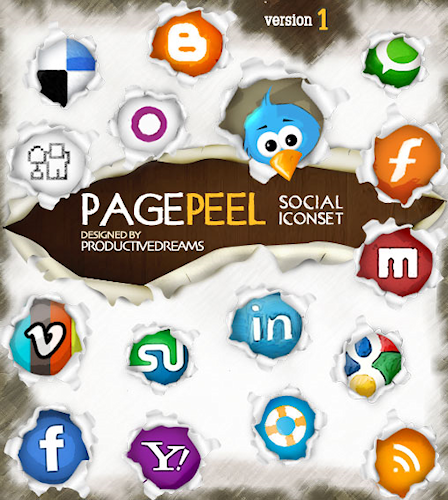 1. Page Peel by Productive Dreams. These are the cool icons that started this whole ball rolling. I love the 3D look, but is it right for MHCL? That's what I can't decide.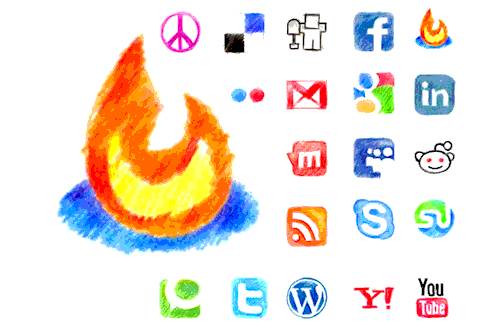 2. Social Network Icons from IconExpo. These have a colored pencil look which appeals to my inner child. And my outer child – I may look like a grown-up but I don't always act like one!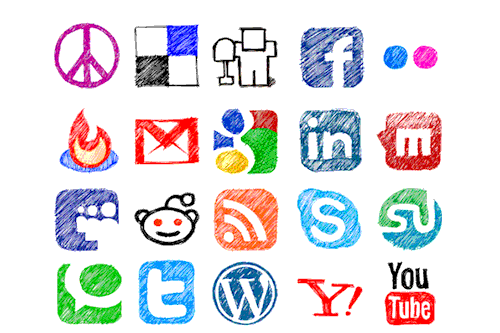 3. More Social Network Icons from IconExpo. These are also by Icon Expo but look like they were drawn with pen instead of colored pencil.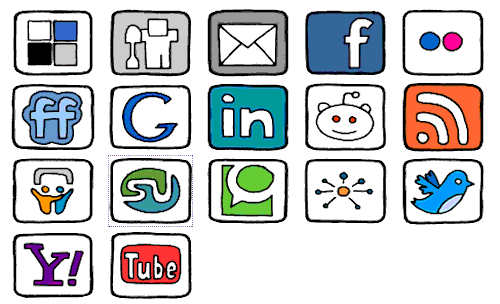 4. Hand-Drawn Social Media Icons by Noop.NL. What can I say, I love the hand-drawn look! I'm not thrilled with the Twitter bird, but that could just be my bird phobia. That's a story for another day, but I have to say it's all Hitchcock's fault.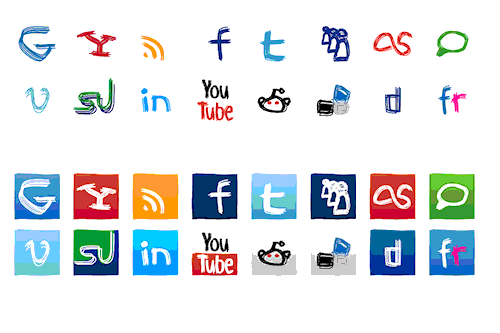 5. Social Media Icons by plechi. Another hand-drawn look with bright colors. Note: If you vote for these please also vote for the upper or lower set. Decisions, decisions, decisions… see why I need your help?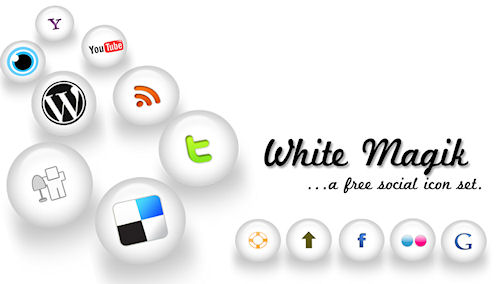 6. White Magic by Cheth Studios. These will obviously fit right in with the white theme, but I'm not sure they've got the right feel… what do you think?
So there you have it, six choices to choose from. Which do YOU fits MHCL and why? Let me know what you're thinking, and help me make this decision – please?
I can't wait to hear what you think!