OK, OK, I know it's past July. (Where did summer go???) I wanted to share the goodies from the July Beauty Boxes anyway, and you can still get all the products at Target or sign up for your own Beauty Box.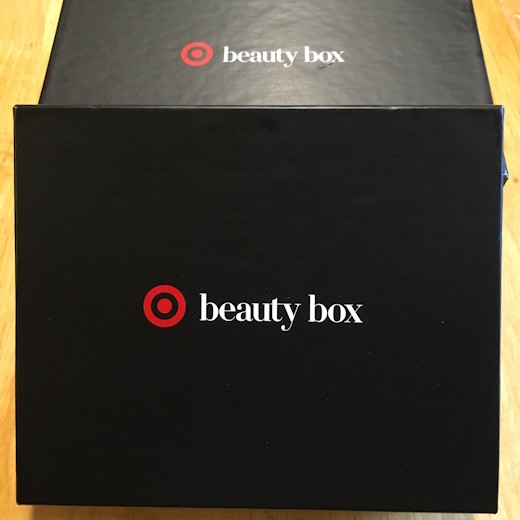 Yes, you read that right, Target Beauty Boxes, as in more than one box. Squee!
For July Target offered a choice of "Fresh & Fabulous" or "Simply Radiant" and since Princess didn't know which Angel Face & I would like better she ordered 2 of each and we divvied them up.
I never peek to see what's coming because I love surprises, so I could hardly wait to open the boxes this month!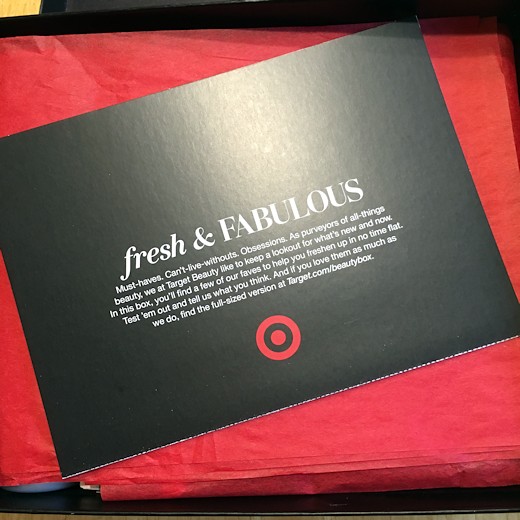 Starting with Fresh & Fabulous…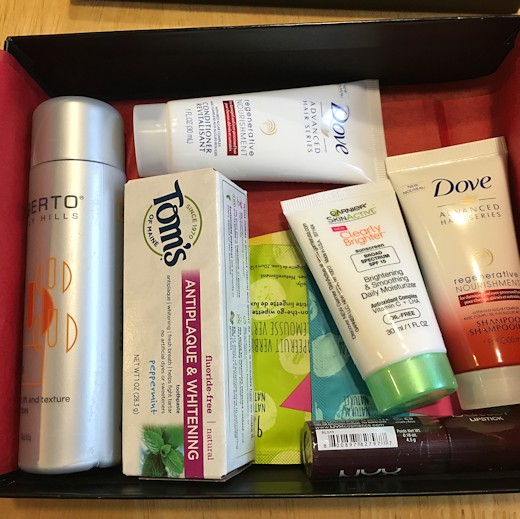 Oooh, that does look fabulous!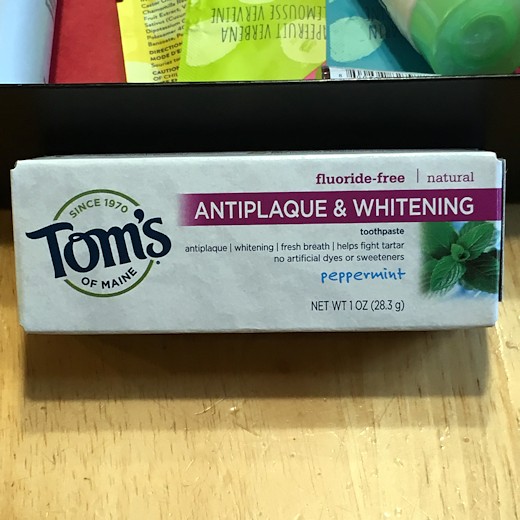 Tom's of Maine Peppermint Antiplaque & Whitening Toothpaste. "All natural toothpaste whitens teeth while fighting tartar and has a fresh peppermint taste. Fluoride free." I need sensitive toothpaste and am not thrilled with the "fresh peppermint taste" but I think Aunt Dee uses Tom's of Maine so I'll see if she could use it.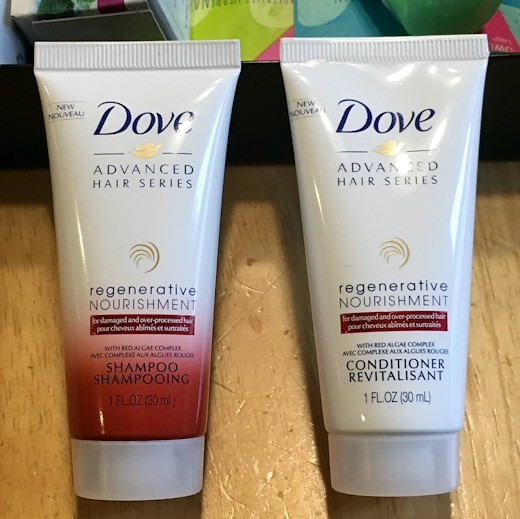 Dove Regenerative Shampoo & Conditioner. "Replenishes hair's structure inside and out to eliminate signs of damage and strengthen against future breakage." "Red algae infused formula nourishes damaged locks and repairs internal structure for strong, healthy-looking hair." This made my hair very soft and shiny. I didn't notice any damage beforehand so I don't know if it helps with that, but I like them in any case.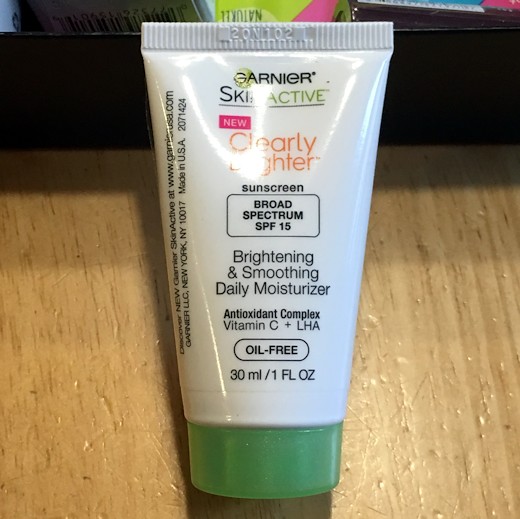 Garnier Clearly Brighter Daily Moisturizer. "Antioxidant-rich formula moisturizes and tones for radiant, smooth skin that's visibly brighter in just one week." This one went to Angel Face because I love my regular moisturizer too much to consider switching to something else.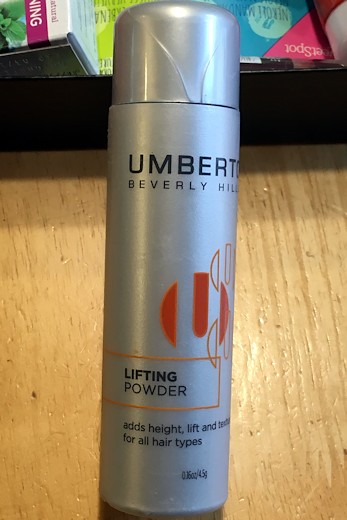 Umberto Lifting Powder. "A little does a lot to give your hair volume, texture, and lift. It controls cowlicks and absorbs excess moisture too." I'm not into powder hair products – I learned that after trying a dry shampoo from a previous beauty box – so this one went to Angel Face too.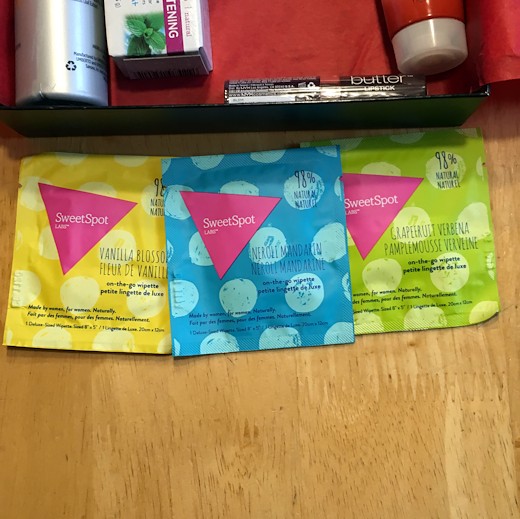 Sweet Spot On the Go Wipettes." Natural, pH-balanced feminine wipes made with botanicals and essential oils for an instant refresh. Paragon free." Call me old-fashioned, but I don't "get" the whole feminine wipette/toilet wipe thing. These went to the girls to use, swap, whatever.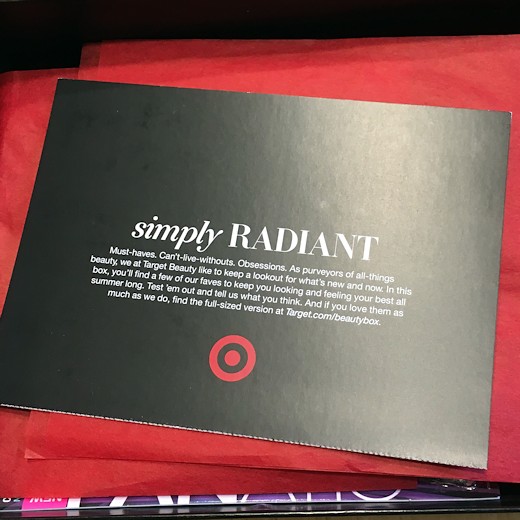 Next up – Simply Radiant!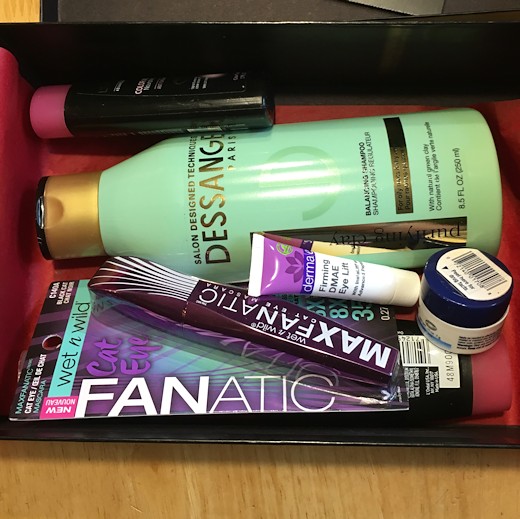 Two full size products – wow!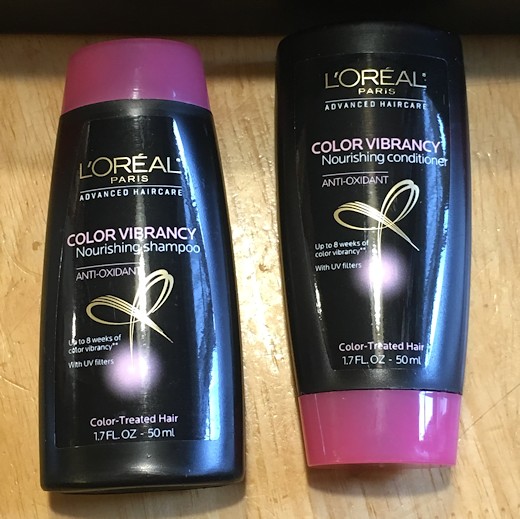 L'Oreal Paris Color Vibrancy Shampoo & Conditioner. ""Antioxidants and UV filters nourish and help protect color-teated hair from fading for up to 8 weeks of vibrant color." Obviously I couldn't test it for 8 weeks, but it seemed to make my hair shinier the times I used it. I especially appreciate the UV filters for summer.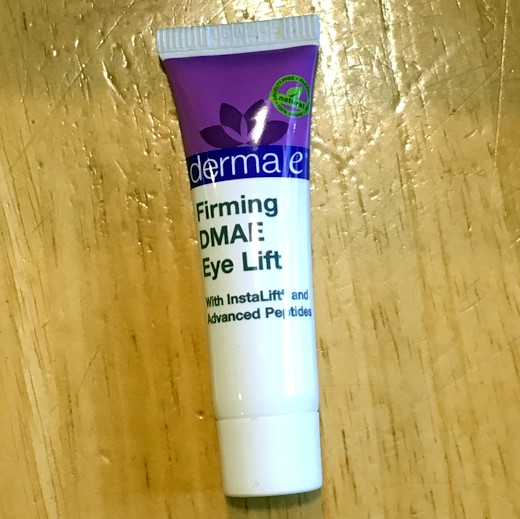 Derma e Firming DMAE Eye ift. "Made with antioxidants, peptides and DMAE to firm skin, smooth crow's feet and boost collagens. Vegan. Non GMO." Princess wanted to try this so it went into her pile.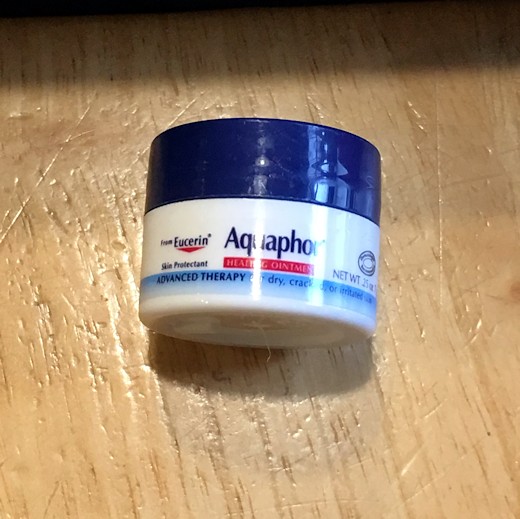 Aquaphor Healing Ointment. "Multipurpose ointment moisturizes overly dry skin and also soothes minor cuts, scrapes, and burns. Fragrance free." Both girls immediately handed this over to me. It's worked wonders on the eczema flare-up on the palms of my hands, even with all the hand washing I do daily!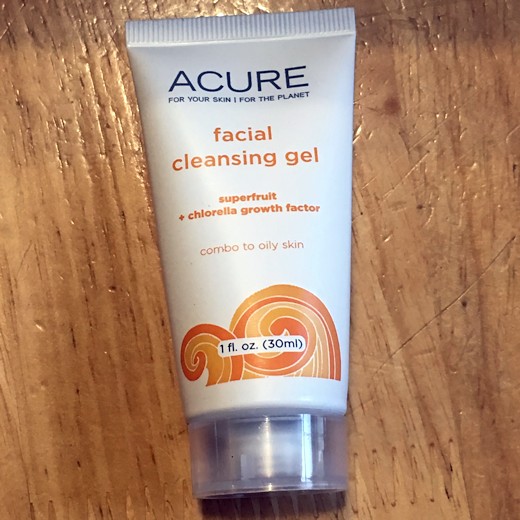 ACURE Facial Cleansing Gel. "Organic olive oil and chlorella growth factor remove dirt and oil while boosting cells to leave skin radiantly refreshed." Angel Face hasn't found a cleanser that she loves yet so she wanted to try this one.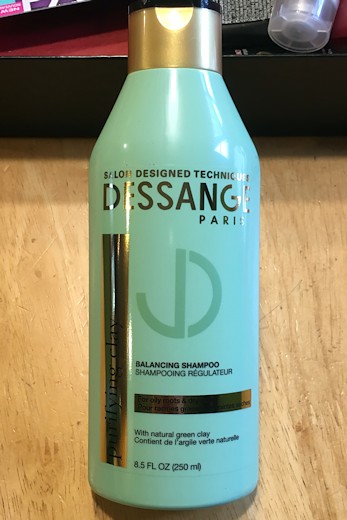 Dessange Paris Purifying Clay Shampoo. "Clay purifies oily roots while pro-vitamin B5 moisturizes dry ends. Use with pre-shampoo clay mask, sold separately." I'm leery of clay shampoos because I color my hair, and Princess was very excited about this shampoo so she took this.
Wet & Wild Max Fantastic Mascara. "Fan-shaped brush adds length and extra drama to the corners of your lashes, while intense formula offers 8x volume." I love this mascara!! I won't say it adds extra drama to the corners of my lashes, but the unique brush shape lets me get every single lash every time. I'm definitely buying more of this!
So, that's all for this month, but guess what came in the mail today…