If you're in family child care for any length of time it's inevitable that at some point you'll discover Tom Copeland. I don't remember exactly when I first heard of him, but it must've been shortly after I started doing child care.
Tom Copeland is a celebrity in family child care circles so I was super-excited to met him "in person" a couple of years ago when he was in our area for a family child care conference.
The conference was co-sponsored by our local CCRR (Child Care Resource and Referral) and CHILD (Caregivers Helping Influence Learning Development) a family child care support group. It was such a success that another family child care conference was scheduled for this spring. This time Tom Copeland was the only presenter so the conference was called "A Day with Tom Copeland."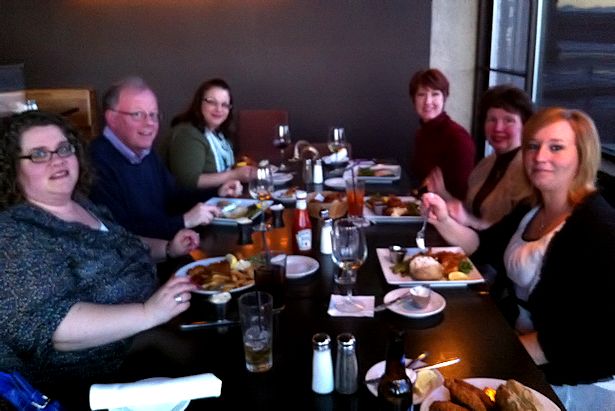 Just like last time, Tom agreed to have dinner with CHILD members the night before the conference.
This year was super-duper exciting for me because I got to ride along with my friend Gina sitting on Tom's right when she picked him up and dropped him off at his hotel! It was surreal because Tom is famous, but he reminded me so much of my dad that it was almost like talking to a long-lost uncle – they both have the same sense of humor and make many of the same hand gestures when they're talking.
Saturday morning I arrived early I know, hard to believe since I'm almost always late to help set up, and was asked to coordinate the door prizes.
One half of the room was set aside for organizations' displays, like this one from area family support groups HEART, CARE, and CHILD. I'm embarrassed to admit I don't know what HEART and CARE stand for.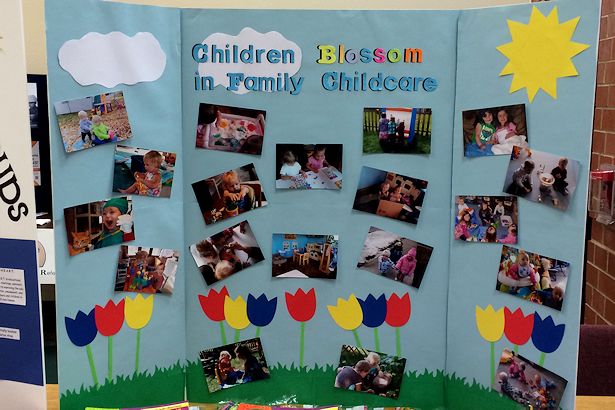 CHILD also had a separate board. The photos on the left section are "my" kiddos – do you recognize Little Guy with Buddy?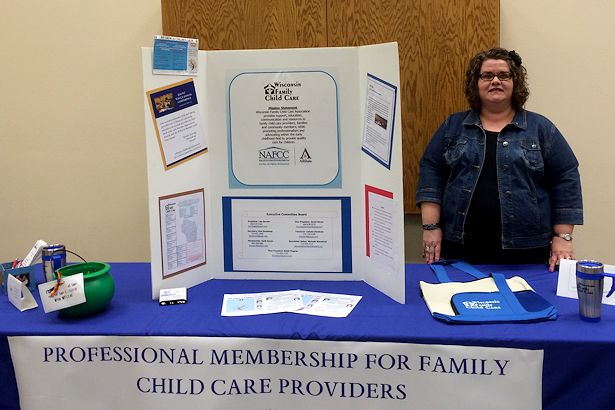 My friend Gina aka She Who Drives Tom Copeland is the WFCCA (Wisconsin Family Child Care Association) Area Representative for her area. WFCCA is the organization that named me Star of the Region several years ago.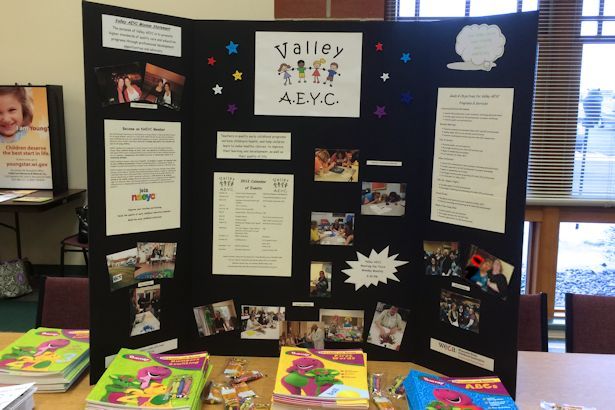 I brought the Valley AEYC (Valley Association for the Education of Young Children) board to display. If you look closely you may see some familiar faces…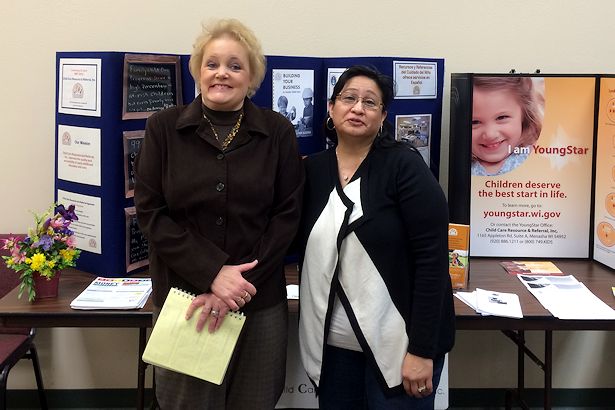 Lisa and Rosie represented CCRR. Everyone at CCRR works so hard for child care providers, children, and the children's families; co-sponsoring this conference is just the tip of the iceberg!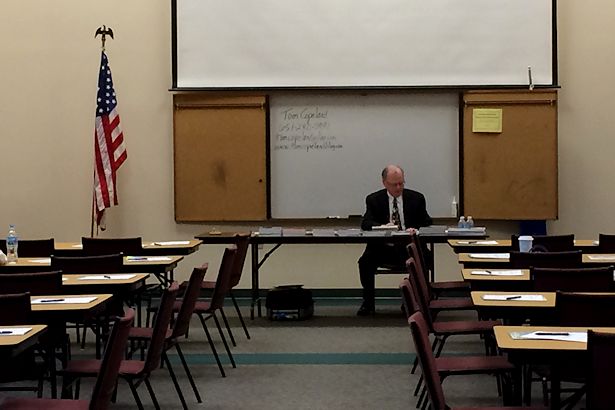 And here is The Man himself, getting ready for a whole day of training. I'll bet he was exhausted by the end of the day – I was and I mostly just sat there!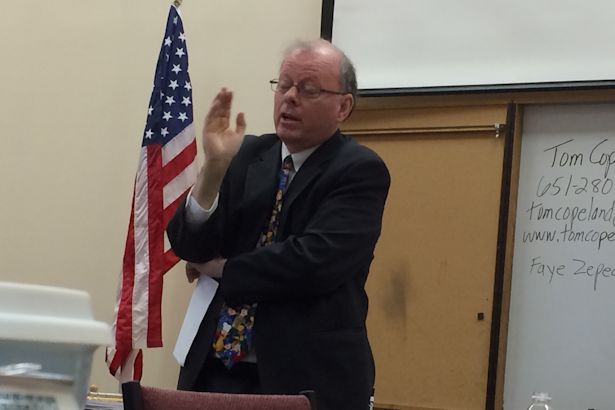 Here's a perfect example of Tom looking exactly like my Dad. Or maybe it's vice versa and my Dad looks exactly like Tom?? I don't have a photo to prove it, but I've seen my Dad standing exactly the same way and making the exact same face. Maybe my Mom or another family member will comment and back me up. Hint-hint!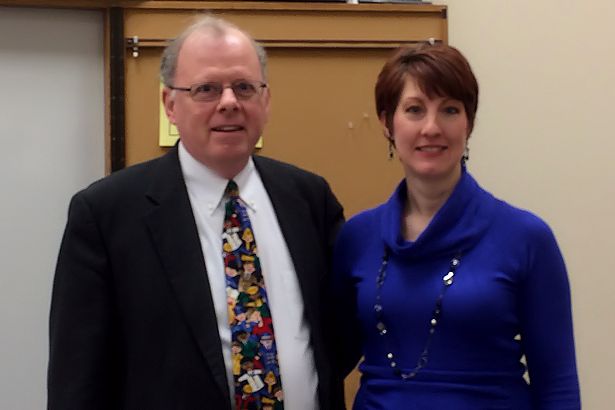 Of course I couldn't pass up the opportunity to get my picture taken with him! Kelly, eat your heart out! 😉
All in all it was a wonderful day! I knew most of the other attendees and enjoyed catching up with the ones I hadn't seen for a while, I won the blue basket door prize, and Tom shared so much good information that my head was spinning when I left. Yes, I do consider that a good thing.
I hope we'll be able to have him come back in a couple of years again. There's always something new to learn!