The other day I decided it was time to try something new with my hair. I love being a redhead and I love short hair but it's been pretty much the same for so long I was ready to make a change.
But what to do? When you have really short hair like mine your only options are to change the color or to let it grow out.
I hate growing out my hair. I still remember growing it out my first year teaching and being at that awkward stage where you really can't do much with it. One of my 5th grade students patted the curled-under ends and said "It looks kind of like a mushroom." Gee, thanks Michael; that's SO not the look I was going for.
Extensions would be fun and instant gratification, but out of our budget. So I decided to look for ideas online and came across a really cool Virtual Makeover tool.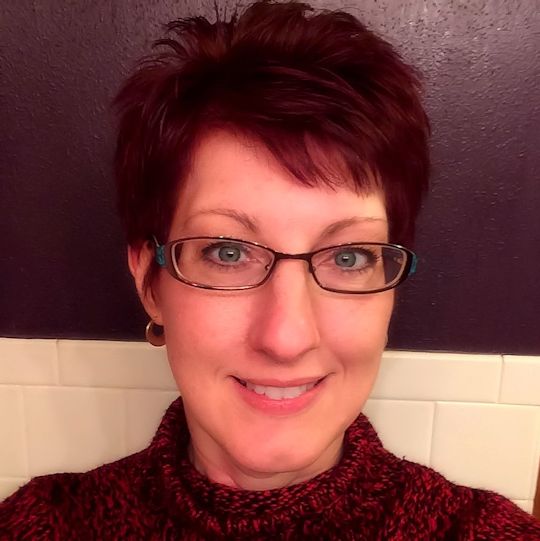 First you upload a photo of yourself – I used one I'd taken right after my last haircut.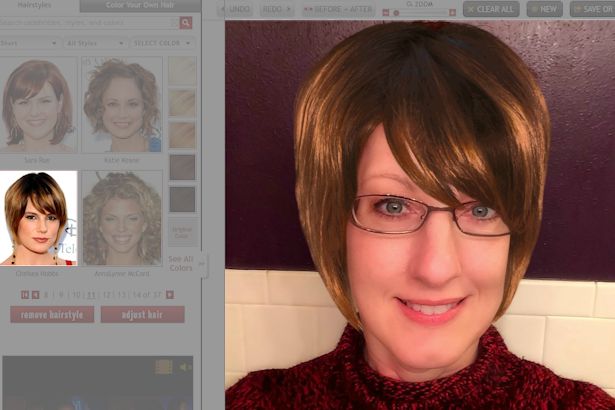 Then you choose celebrities' hairstyles to try on, like Chelsea Hobbs. I didn't recognize many of these celebrities' names, and many of their faces; I just liked their hair.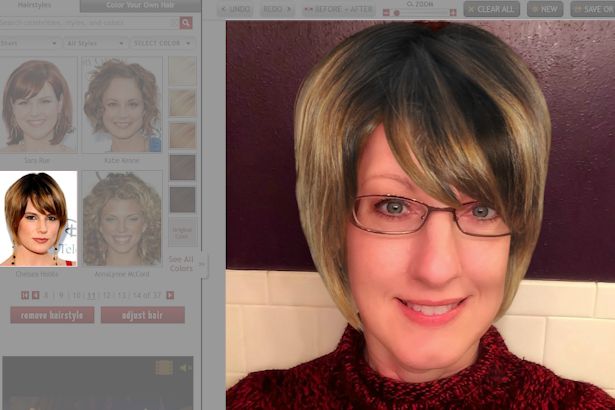 You can try different hair colors too; I ended up trying shades of red and blonde so my real hair wouldn't be as noticeable if it peeked out around the edges. Here's "Chelsea Hobbs" in Blonde.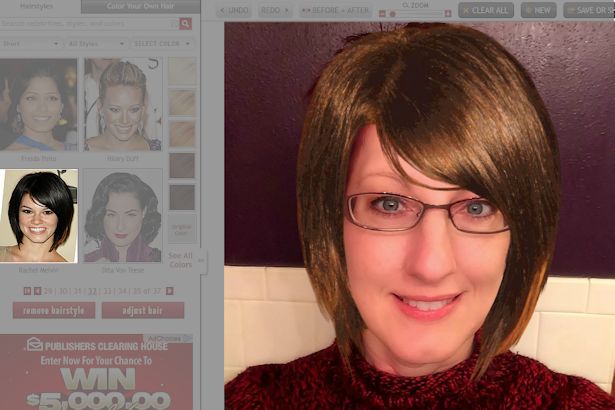 The "Rachel Melvin." So cute on her…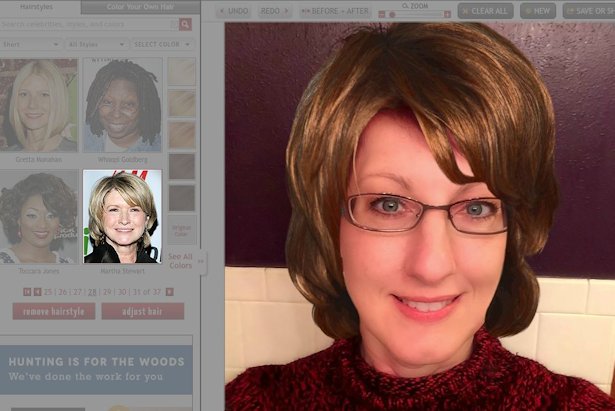 The "Martha Stewart." Ummm… Definitely not me.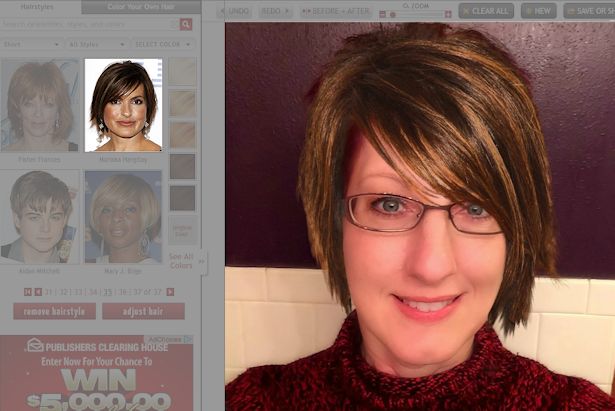 Another cool thing you can do is flip the hair right to left so the part is on the right side for you, like I did for the "Mariska Hardigay."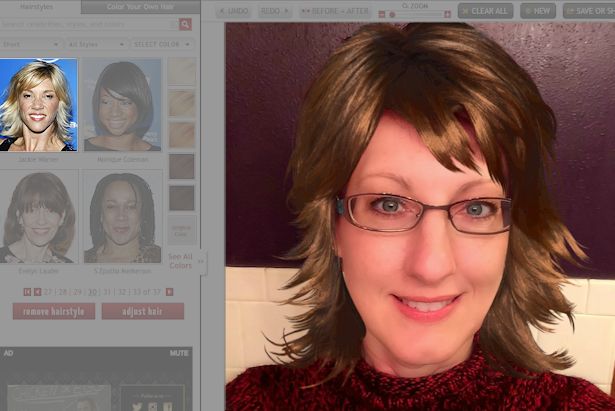 You can also adjust the "fit" of the hair by dragging it closer or further from your face, but obviously you can only do so much to cover your original hair. This is the "Jackie Warner" look.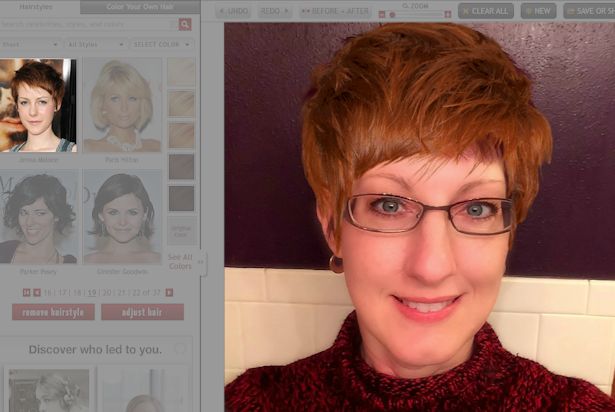 The "Jenna Malone." Very cute, but similar to what I already have.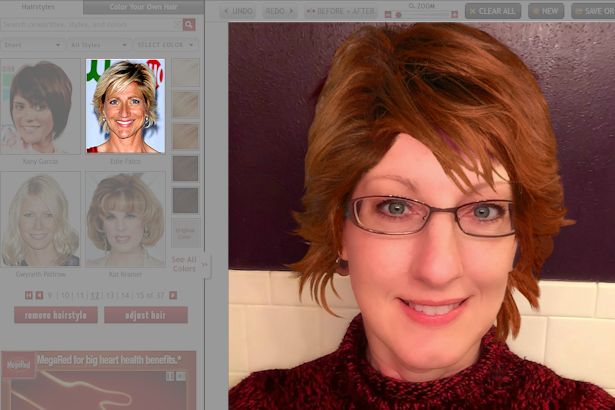 The "Edie Falco." Finally someone I recognize! I'm not doing her hairstyle any favors though.
The "Kylie Bax." This would be a great grow-out style; it's not mushroom-y at all!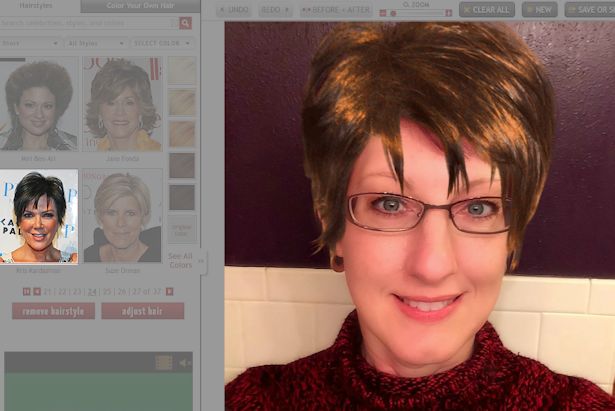 The "Kris Kardashian." Gorgeous in brunette but it loses something in the lighter color and I'm not sure I'd want to go THAT dark.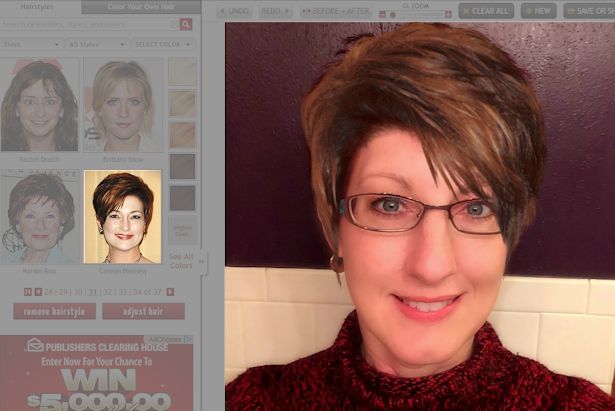 The "Carolyn Hennesee." I know my bangs would never go that way – they like to go straight down – but cute anyway.
What fun! I think next time I'll play with virtual makeup; they have Halloween and celebrity looks, which are bound to be hilarious!
Have you every played around with a Virtual Makeover? Did it help you find a new style?