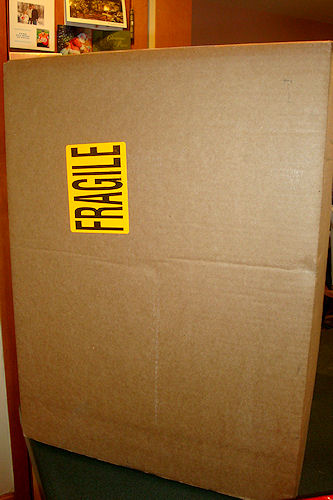 A box arrived at our house the other day. A very big box, and it's for me!
Teacher said I was getting a belated Valentine's Day present. Will you help me open it?
What do you think it could be?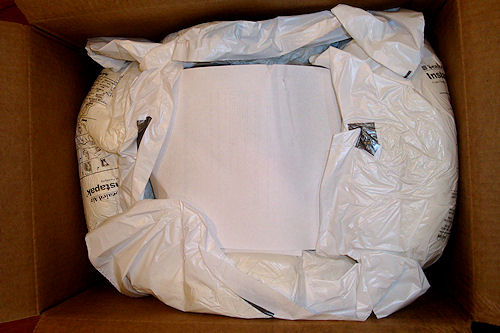 I'll take off the styrofoam, you grab out that paper.
Oooh, it's shiny… it's really heavy too. Don't drop it!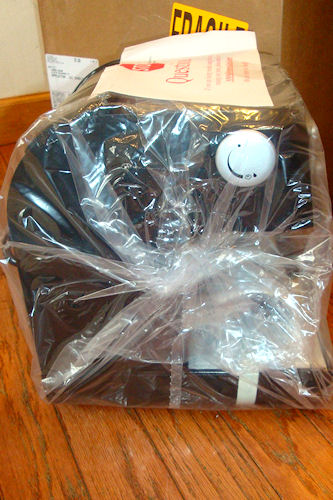 There's a knob on the side but I really can't see through all that plastic. Here, turn it this way…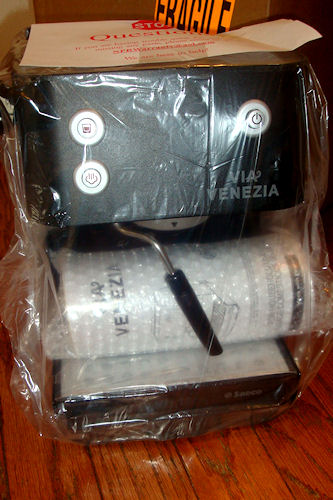 Oooh, it's a new espresso maker! Teacher knows how much I love coffee. Take off the plastic, I want to see if it has that "new car" smell.
Look at the little drawer for accessories; isn't it cute?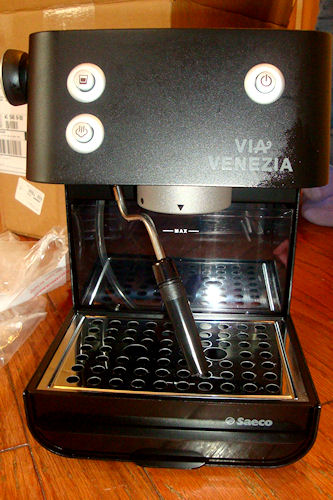 I can't wait to try it out! Vanilla Cappuccinos, Caramel Macchiatos, English Toffee Lattes, what to try first?
Hmmm… I uhhh… ummm… I think I hear my mom calling me.
Yeah, that's definitely her. She's calling me.
You don't hear her? I do…
"Coming, Mom!"
I gotta go – bye!