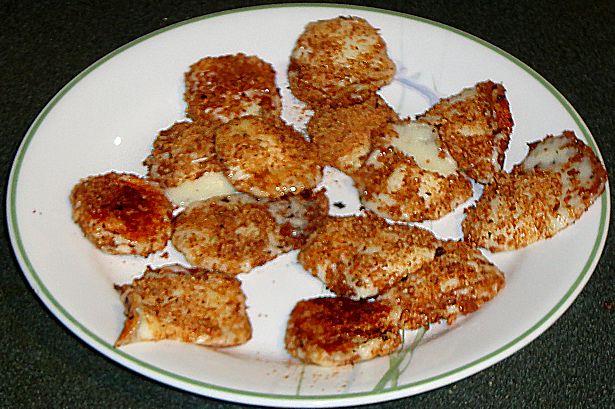 Angel Face has recently discovered Pinterest and has been trying out recipes she sees there. Yesterday she decided to try a homemade cheese curds recipe she found. We call them Cheese Puddles because they got kind of flat.
Like most of my favorite recipes, this cheese curds recipe is quick, easy Z-Man did most of the work, and yummy too!
Apologies to my fellow Wisconsinites for using string cheese instead of real Wisconsin cheese curds in this recipe. It's only because we had string cheese in the refrigerator and there was too much snow coming down to send Angel Face to the store. Next time we'll try it with real cheese curds and let you know how how it works!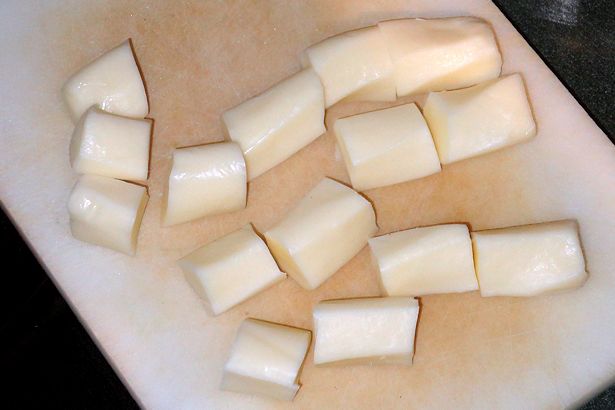 Cut mozzerella sticks into fourths. Obviously you'll skip this step if you're using real cheese curds.
Ignore my discolored cutting board. They get that way from all the dried peppers Teacher uses to make Mole sauce and other amazing Rick Bayless recipes for me.
Put some milk and Italian seasoned bread crumbs into separate bowls.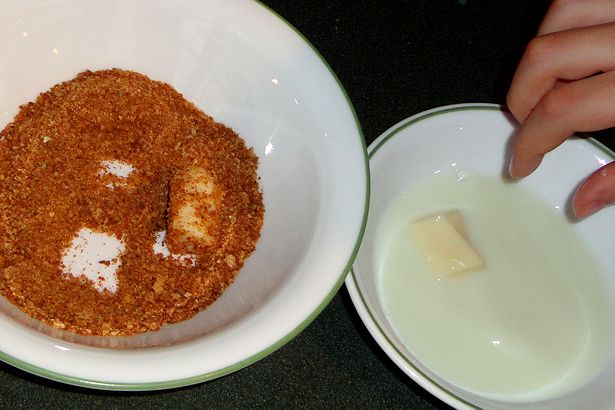 Dip the cheese pieces or curds into the milk, then roll in the bread crumbs.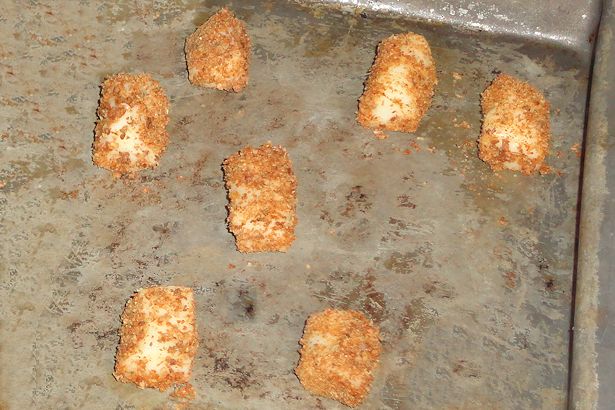 Place on an ungreased pan and bake at 425° for about 7 minutes.
This is where our cheese curds turned into cheese puddles.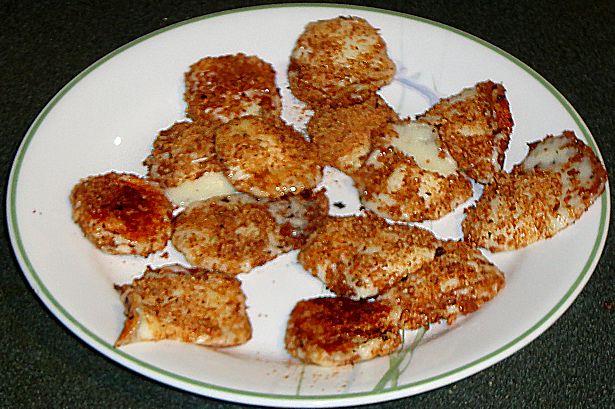 Remove from pan.
Enjoy!
I'm going to make these for a child care snack next time string cheese is on the menu. I'll bet they'll love them, and they're a lot healthier than traditional fried cheese curds!