Few pieces of furniture receive as much use as your sofa, yet shopping for one can make you feel like Goldilocks. This one's too big, this one's too small, this one's too plush…and the list goes on. When gearing up for a new sofa, run through this checklist so you can narrow down the list of potential purchases and fall in love faster.
Fill Material
For pure comfort and performance, nothing beats a down and feather sofa. Down mixed with fiber is a cheaper option, as are feather-only fillings, but these can flatten and clump, notes Good Housekeeping. If you're allergic or opposed to down, there are many foam sofas that are comfortable and durable. Try a HR (high resilient) or memory foam. Low-density foam can quickly lose its shape, while high-density foam may feel too stiff for your comfort.
Price
Expect to spend about $700 to $2,000 for a sofa, reports The Nest. If you're in the market for a designer sofa, you can spend up to $10,000 quite easily. While it's useful to know averages, determine your budget before you begin shopping to avoid falling for sofas that you can't afford. To stretch your budget, shop over holiday weekends, take advantage of seasonal sales or inquire about floor models. Keep in mind the amount of money you'll spend for sofa extras, like throw pillows or decorative blankets.
Bones
A high quality sofa will have good bones, so it's important to know what types of springs and frames you may encounter when sofa shopping. Springs should feel firm, with little space between them. Squeaks when you sit down indicate something isn't right. For durability, nothing beats a sofa constructed out of kiln-dried hardwood. This wood retains less moisture than other types of wood, for better performance. The most durable sofas employ some form of joinery other than glue or staples. Inquiring about the joinery communicates that you're a smart shopper and one interested in quality furniture rather than a bargain. Soft woods, particle board, metal and plastic frames are more likely to warp or break. Consult a buyer's guide like the one from Macys.com sofa store to learn more about terms that may be unfamiliar. A knowledgeable salesperson should be able to provide detailed information about the construction of any sofa on the sales floor.
Fabric
This is what you'll see, so it can often be the biggest draw when sofa shopping. Look for a fabric that takes your lifestyle into account. If your dog loves to nap on the sofa, leather or micro suede may be good choices because they're easy to clean. If your partner is a klutz, a pale-colored sofa can be marred by red wine and a sofa covered in silk (or other hard to clean materials) is easily ruined by an accidental spill. For natural fibers, tightly woven cotton or linen is unbeatable. For leathers, note that higher quality material tends to have more natural marks. Lower quality leather is often treated to remove imperfections, which also lessens the durability of the material.
Shopping online can teach you more about what's available in your budget and help you browse, but shopping in person allows you to feel the materials that make up the sofas on your list. Combine these strategies for a sofa shopping approach that helps you find the perfect sofa.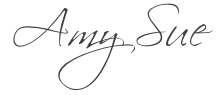 Photo Credit: Couch shopping image by Thriving ink via Flickr.