Please welcome guest author Jenna back to My Happy Crazy Life. Today she is sharing some tips for looking great while spending less this summer. Like all of Jenna's posts, the only benefit I receive besides the great tips is time saved.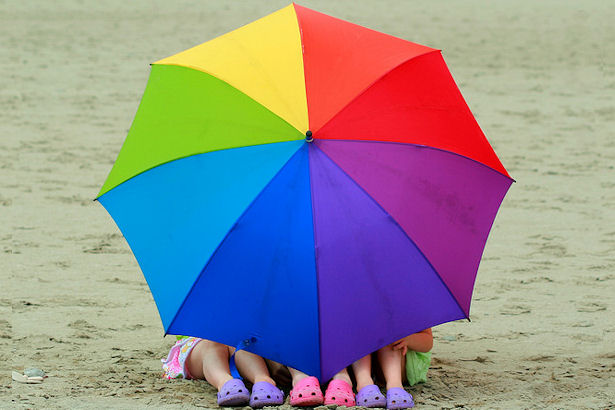 With summer right around the corner, thousands of shoppers are already flying through retail stores in hopes of buying all the latest fashion trends and designs.  Although summer is generally a time to kick back, relax, and wear less, it seems that these days people are spending more on summer clothing and accessories than they are on the other more clothing-necessary seasons.  Maybe that's just me though, who knows?  In any case, shopping for summer doesn't have to be an expensive, time-consuming affair. Here are a few tips that should help you and your family save some money, and time, while still looking good in the coming summer months.
– DIY T-Shirts
This is one of the biggest trends that young women have fallen into lately: the do-it-yourself approach to t-shirt designs.  By cutting patterns and designs in the sleeves and backs of old, regular t-shirts, you can now find yourself with a whole new summer wardrobe without spending a dollar.  This is also a good opportunity for some family bonding as you can work on these trendy new shirts together.  Go ahead mom, teach her a thing or two about fashion, and how to wield a pair of scissors.
– Cheap Accessories
Buying knock-off accessories online can help you get normally expensive designer articles for much less.  This is a particularly smart way to get sunglasses at a low price, which would otherwise cost you an arm and a leg.  Ultimately, they do the same exact thing, and with designer knock-offs as good as they are these days, they look just as fashionable, if not more fashionable at times.  Shoes and other clothing accessories are also good things to shop for online at discount rates.
– Consignment Shops
With one particularly big summer blockbuster movie coming up in The Great Gatsby, fashion is likely to see a huge resurgence of old trends.  Flapper dresses, suits, and panama and cloche hats are likely to make a return in a big way – with Leonardo DiCaprio, Tobey Maguire, and Carey Mulligan all starring, you can count on it.  This is where grandma might be quite fashionably helpful, too.  Consignment shops and thrift stores are bound to be popular venues this summer in lieu of this impending release.  Hit them first before everyone can get all the good stuff. With online options for shopping as prevalent as actual physical stores these days, there's really no shortage of ways to save on fashionable clothing and accessories.
Make sure you and your family are happy and comfortably dressed for the upcoming warmth, without breaking the bank, or perhaps your gas tank.
~Jenna
Thanks for the tips Jenna! I've got one more: Get a bunch of friends together for a clothing swap! Not only will everyone have a chance to score some new clothes, you can get rid of things that no longer fit or that you don't love anymore. It's a win-win situation all around!
What are YOUR low-cost summer fashion tips?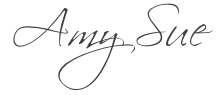 Photo by D Sharon Pruitt