Today guest author Jenna shares some thoughts about family pictures. As always, time saved is the only benefit I receive from guest articles.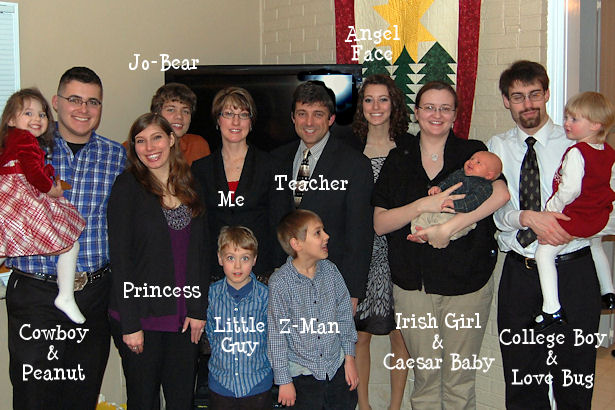 Children grow up so fast. It's no wonder parents take pictures of them all the time. If they're anything like me they have a strong desire to capture the moments of childhood both bitter and sweet. Sometimes the pictures are at home, sometimes out and about, sometimes professional, but they are always focused on the child doing something that they want to capture as timeless. There is a sentimental quality to such photography that was not always so plentiful.
Looking back through pictures of my kids I began to wonder why I didn't have as many pictures of them with me. Here's the truth. I was the one behind the camera. When we had professional photos taken I was the one trying to make sure the kids were all lined up where they were supposed to be and standing by the photographer to catch their attention. How did I create such a void of space in their timeless lives by not including myself?
Not anymore. As a parent I am one of the most important people in the life of my child and I would no longer accept absence from the pictures. I upgraded my camera so one that used a cordless photo remote so I could set up the camera, sit with the kids, and snap a shot whenever I wanted.
There are a number of reasons why professional family portraits are important to capture whenever the chance arises.
Capturing Growth
When children are younger, having a portrait of the family done each year is a great way to catalogue the progress each of them is making as they grow, and you never know when that last chance for a family photo will come. We may not want to admit it but the make-up of the family can change without warning and loved ones may pass on. There's no reason to squander the opportunity to capture life together now.
As children grow up they find their own lives and move away. The days when family all stayed within a few miles of each other are long gone. Take advantage of the time you have together while you have it by getting portraits done. It is a sweet reminder of life together.
Reliving Memories
Family portraits are also a great way to reminisce. Grandchildren may someday ask to see pictures of the family and wouldn't it just be sad if there were few or none to share? Having the pictures brings the family together again as they look back on their lives before.
Book a family portrait session at least once a year to document the changes. There are a lot of companies that offer great packages at affordable prices, and there are often portrait coupons that can be used for their services.
A good photographer understand some memories cannot be repeated and they are equipped to deal with those precious moments in a fraction of a second. Don't let life pass and look back, wondering why you did not take the time to have a family picture done. Don't make excuses or push it back any longer. You can't go back in time to redo so avoid setting yourself up for an "I wish" situation.
Thanks for those thoughts, Jenna. Over the past week I've spent literally hours organizing, renaming and editing my photos from the past 10 years and I've been surprised by how few family pictures there are. I'm definitely going to make a better effort to take family pictures every year, before our kids are all grown up!