Today guest author Alyssa Winters shares some eco-friendly ways to clean your house. Take it away Alyssa…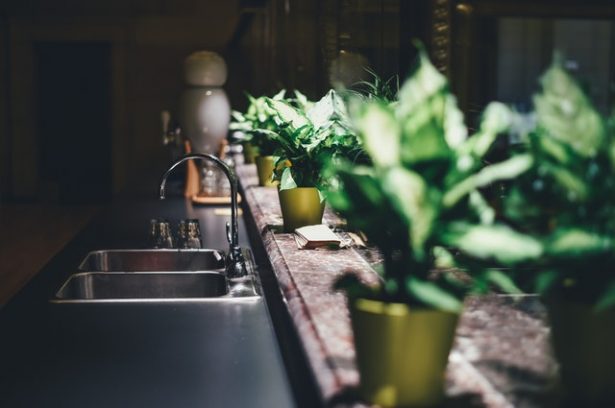 The house is a structure that is composed of several areas and parts serving a specific function. This structure usually serves as a place for gathering for family and friends. The majority of the time is spent here thus it is important to keep it secured, clean, and comfortable at all times. Cleaning the house involves several ways and methods. Some use state of the art and top-rated steam cleaning machines for faster and more convenient cleaning. While others practice eco-friendly techniques for safer, cost-efficient, and environmentally helpful results or outcomes.
Cut old towels into cleaning rags
Old towels can be recycled and used as cleaning rags. It can serve a good purpose for cleaning windows, wiping up floor spills, working in the garage, or removing animal dungs and waste. This quick and easy to make cleaning material can frugally and naturally do its task in the household. Never throw away faded or holey old towels. Instead, reuse and recycle the cloth or fabric by cutting it into the desired dimensions. Doing so will produce inexpensive and durable cleaning rags that can serve various functions in the house.
Clean indoor air with plants
Plants serve as ornaments that add beauty to the house. It also plays a very important role in air cleaning and purification. Some plants are planted indoors to help clean the air circulating in the room or in the house. These plants efficiently remove indoor pollutants giving fresher air for a healthier living. Common indoor plants include garden mum, spider plant, weeping fig, boston fern, snake plant, and bamboo palm. These are low maintenance plants that need less watering frequency and caring regimens such as fertilizers and trimming. "Spider Plants" are my favorite. They're easy to care for and reproduce quickly so you only need one to start out with.
Replace toxic products in the household
Toxic products should be removed to ensure fresh and clean air in the house. These products should be replaced with nontoxic and biodegradable substitutes. Identification of these hazardous products can be done by simply checking the signal words present in the labels. Each signal word represents or denotes a certain toxicity of the product. Be aware of the potential impacts and understand their effects on the person's well-being as well as the environment. Vinegar is a great eco-friendly cleaner and it's safe for kids so they can help clean too!
Switch cleaning products
The cleaning products used in the households should be safe to guarantee health protection. It should also be economically available to save money and resources. As much as possible, avoid using petroleum-based products and other non-renewable materials or resources. One can opt to create and use a homemade recipe using readily available materials in the house. Keep in mind that it should be a safe, effective, useful, and cheap alternative to providing the best cleaning formula. Label these homemade cleaning products properly to avoid accidents and mishandling especially with children.
Make reusable Swiffer covers
Swiffer covers should always be kept clean and reusable. Making one's own Swiffer cover is easy, cost efficient, and environment-friendly. This can be done by getting fleece fabric from blankets that are no longer used. Be creative and craft the cover by simply cutting and sewing the appropriate dimensions fitted on the unit. One can also consider creating crochet or knitted covers using economical materials in the house. These covers are guaranteed to be the sturdiest and long-lasting materials using only limited money and resources. This is on my "To Do" list next time I get out the sewing machine! I'll be sure to let you know how it goes.
These simple but very useful ways can efficiently help in the cleaning and beautification of the house. Using and following these techniques can also help in providing the safest and healthiest ways to the environment. It is highly recommended that each household practices these effective and eco-friendly ways for everyone's safety and security. Learn to protect oneself, one's family, and the environment before it's too late.
Thanks Alyssa, those are great tips!
Alyssa is blogger and writer at topreveal.com and she has a passion for writing articles on health care, cooking, home improvement, etc. Being a mom & consumer advocate she has years of experience testing equipment and recipes.