Princess never got a baby shower when she was expecting Peanut because she decided to arrive early probably the only time she's hurried in her whole life, then with all of the holiday craziness it just never got rescheduled.
So this time around Auntie Elle was determined to throw Princess the pinkest, glittery-est, most girly-est shower ever.
And she did!
Not only was it the pinkest, glittery-set, most girly-est baby shower, it was also the most lovey-est, because so many family members lent a hand.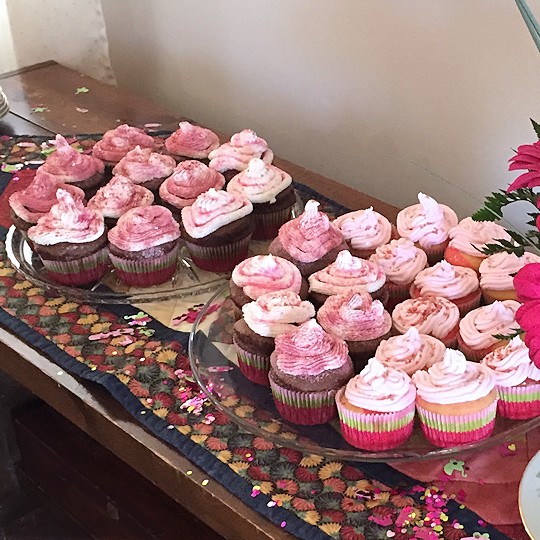 Uncle Ike made the cupcakes – chocolate and pink camo. He even frosted and pink sugar sprinkled them. Now THAT'S a labor of love!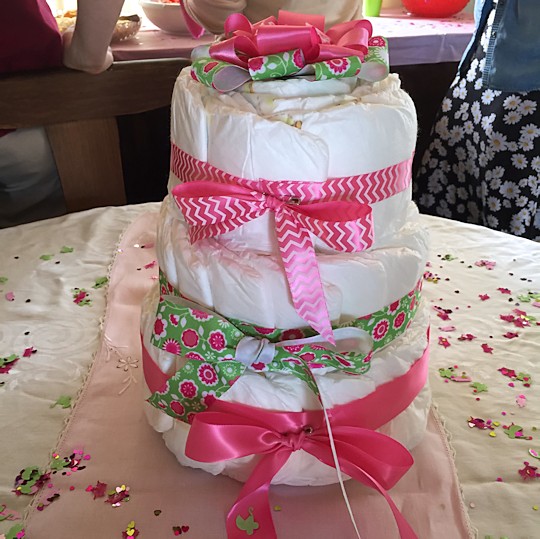 Angel Face put together a diaper cake. She reported that it wasn't as easy as it looked online. I can say the same for the bow on the top – it looked really easy on that crafty blog but not so much when I had the hot glue gun in my hand. You notice I took the photo from an angle that doesn't show the bow much. I meant to do that.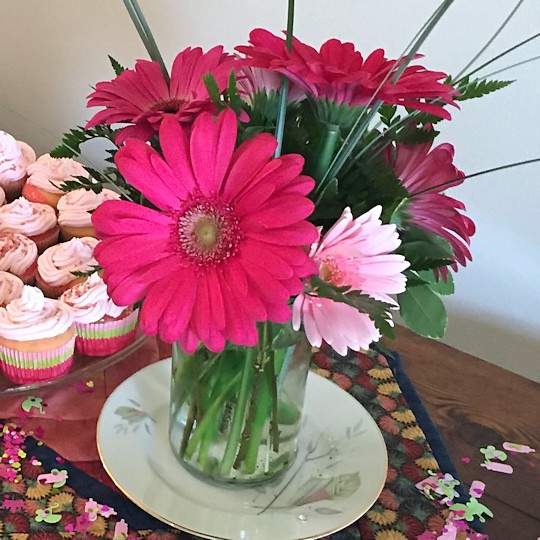 Princess brought these gorgeous Gerber Daisies as a Thank You for Auntie Elle. They were beautiful on the end of the dessert table.
We all worked together on the food. I brought fruit in my new Mothers Day Gift Ideas, Mom brought cheese and crackers, Irish Girl brought Chex Mix Princess's favorite, Aunt Dee brought veggies, and Auntie Elle had chips, dip, etc.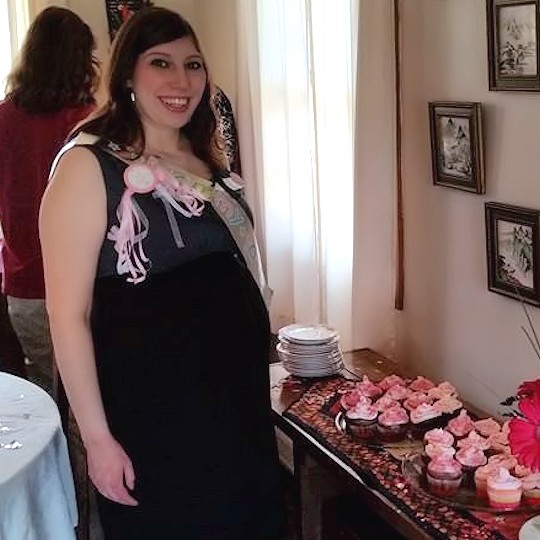 Here she is the guest of honor! I know better to get between a pregnant woman and cupcakes or pretty much any food, but Princess was a good sport and posed for a photo before digging into the cupcakes. She didn't even growl at me, which means she's a much nicer pregnant woman than I ever was!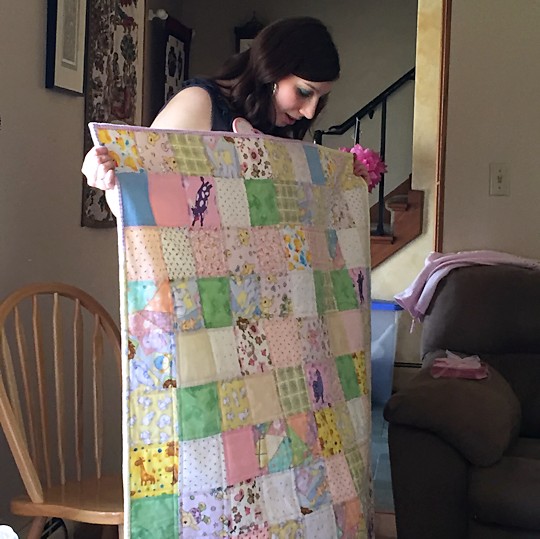 I didn't take a photo of all her gifts – there were way too many – but had to snap one of the flannel quilt my Mom made. Some of the fabrics were new, but others like the purple cows were leftovers from other projects Mom had made for Princess and Peanut. Peanut was especially excited to see some of "her" fabrics in her little sister's quilt.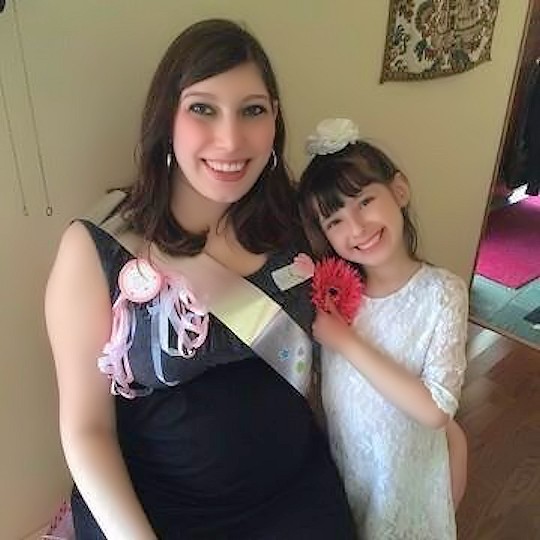 Look at these beauties. I can't wait to meet Baby Girl – I'll bet she's as gorgeous as her mama and big sister!