Past Chicago trips usually began at some ungodly hour of the morning – last year it was 4:00 am – but this year was different. Since another band booked our usual morning time at VanderCook College of Music we were bumped to the afternoon and didn't need to leave until 5:00 am.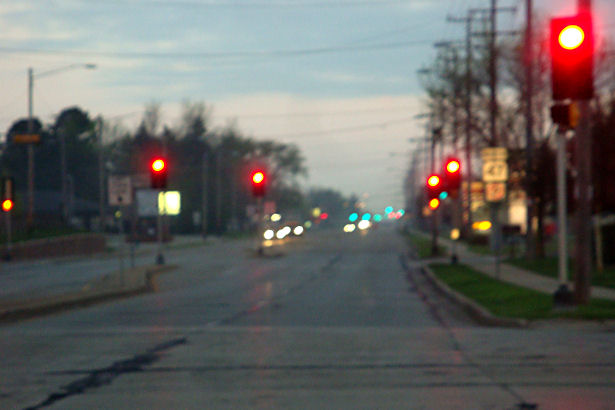 This is what the drive to school looked like this year: lighter out than usual, but as unfocussed as every year. My eyes refuse to focus until I've been out of bed for a couple of hours.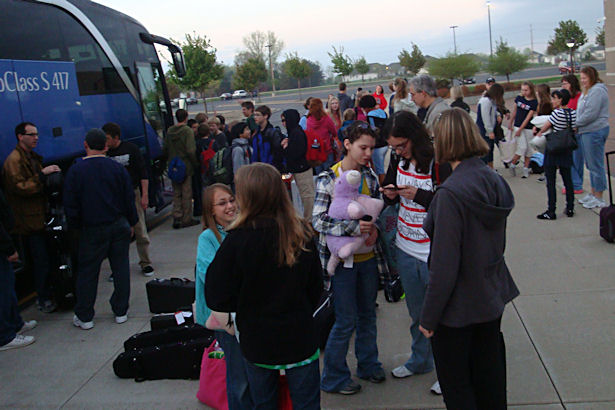 The kids were more awake and lively than usual, and couldn't wait to get the trip started.
Once again Teacher's job was to pack the bus. After so many years packing our moving van we moved eleven times during our first thirteen years of marriage, the Vanguard truck, and the Chicago bus for so many years I think he's lost his amateur status.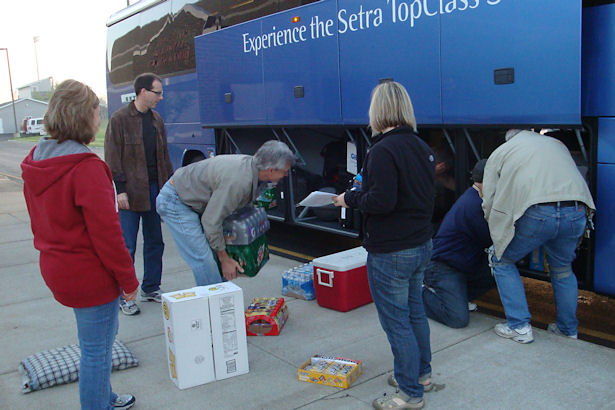 That's the last of it; time for the opening devotion and announcements before we head out.
And we're off – Chicago, here we come!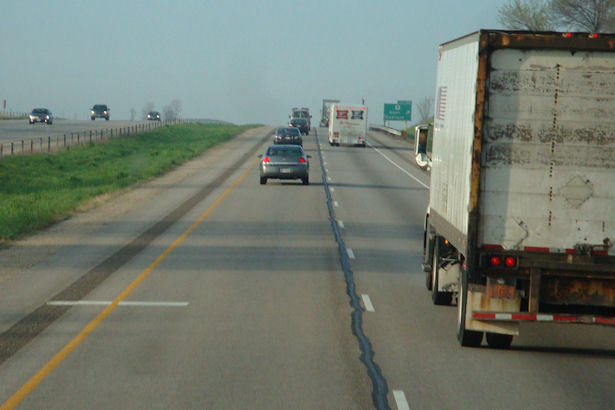 Are we there yet?
We usually watch a DVD or two on the way there to help keep the kids from getting too squirrely. Unfortunately this year our bus was a "tester" that the company was considering buying. It was wonderful, except the DVD player would only work with a remote, which apparently wasn't anywhere on the bus. Between the frustration of trying to figure out how to make the DVD player work and the squirrely kids the trip seemed longer than usual.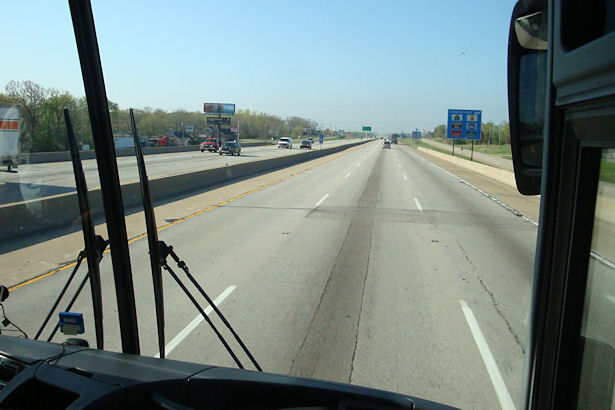 When will we get there?
Traffic was light so we made good time on our way to Chicago. Since we had some flexibility in our morning schedule we stopped at a highway oasis before we got to the city.
We were all glad to get off the bus, use the bathroom, and stretch our legs.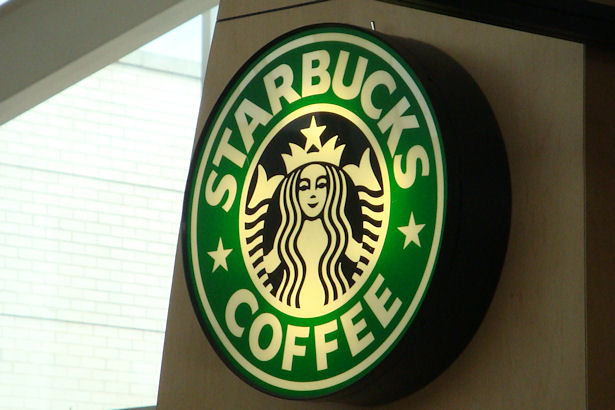 Now THIS is what I was looking for!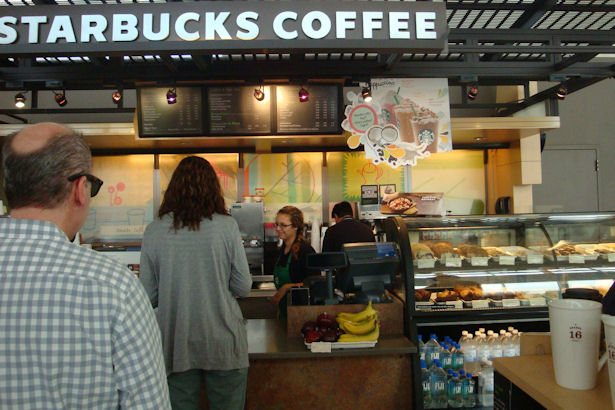 Apparently I wasn't the only one in need of a Starbucks fix.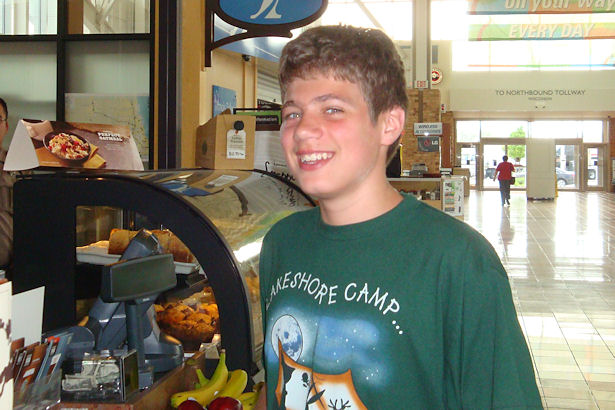 Jo-Bear got in line too, but since I won't let him have coffee until he's older he had to console himself with a smoothie. It's a rough life but I think he'll make it.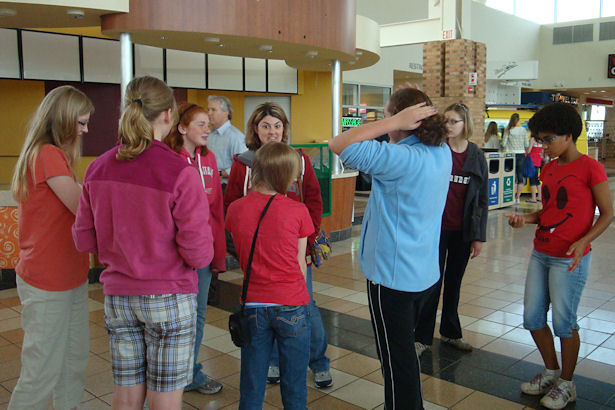 Hey ladies, time to head for the bus!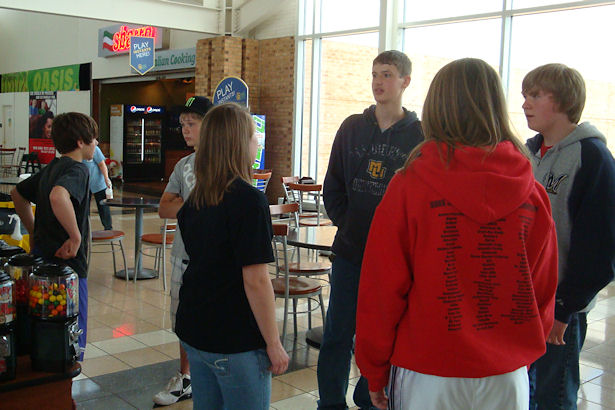 Come on, let's go!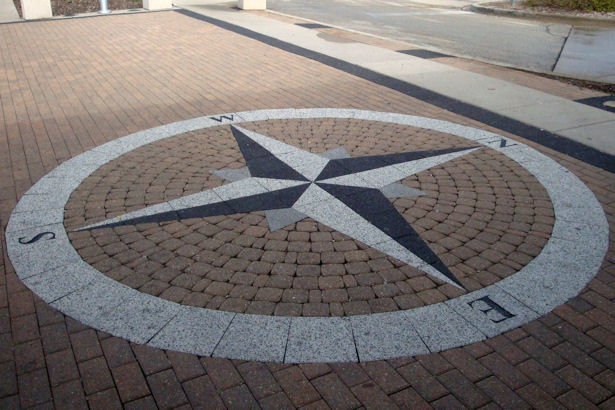 Teacher had just introduced the compass rose to his class, so we took a photo of this gigantic one outside the oasis entrance to show them.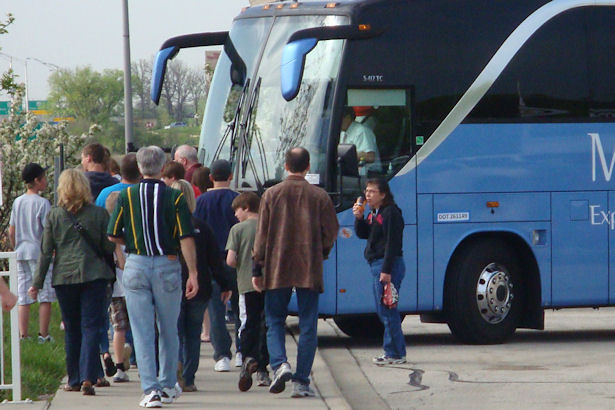 Stopping at the oasis was a nice break – I hope we can fit it in every year.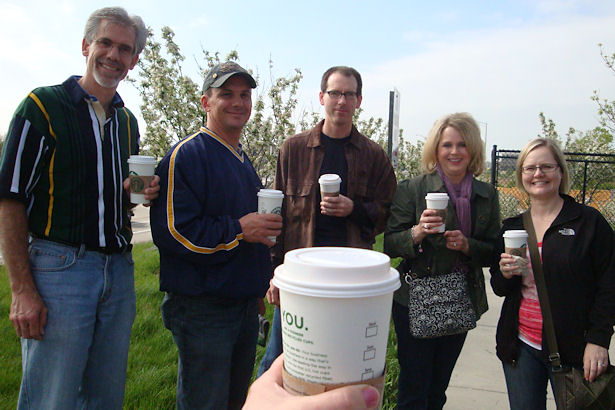 Some of our chaperones; aka the Starbucks Crew!
Now that we're all caffeinated we're ready to hit Chicago.
More to come…