Teacher loves soccer, so naturally the children grew up playing and loving it too. I didn't play soccer so I don't know the rules well, but I love watching our kids play; they each have different strengths and skills.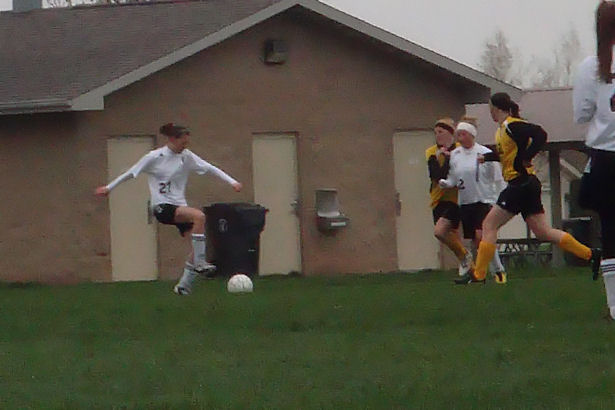 I was only able to see one of Angel Face's high school games because most of them were scheduled during child care hours, but I enjoyed the one I got to see.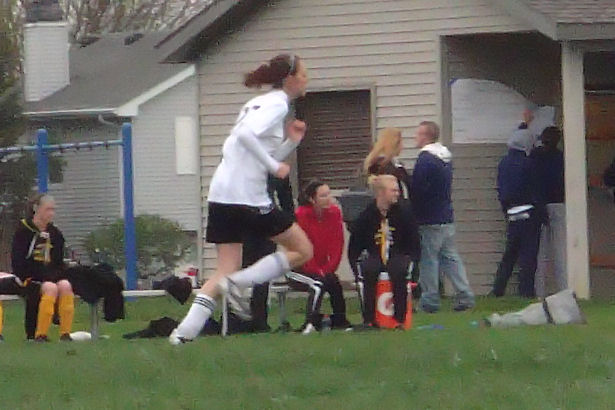 Angel Face has long legs that eat up the ground; when she puts on the speed she can outrun almost everyone.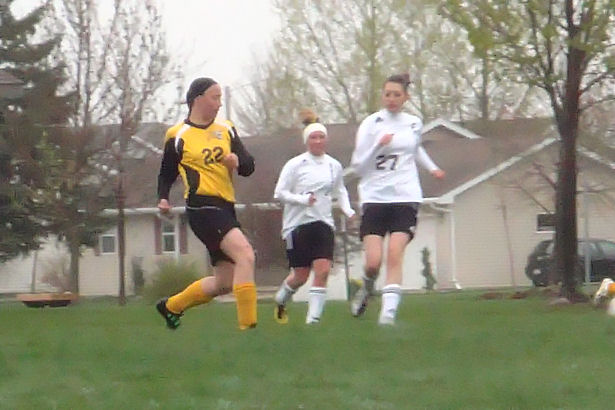 "Run, Angel Face! First to the ball!"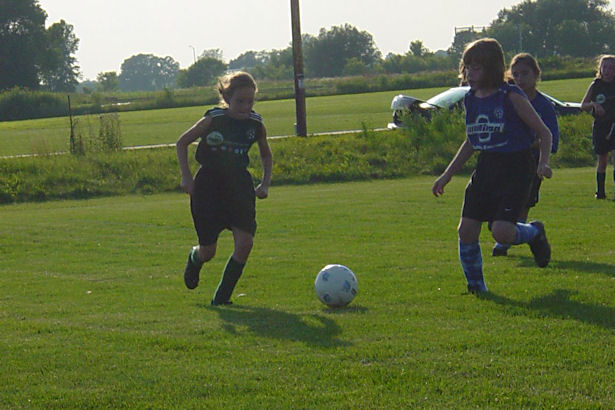 When she was nine I used to yell for her to be first to the ball too.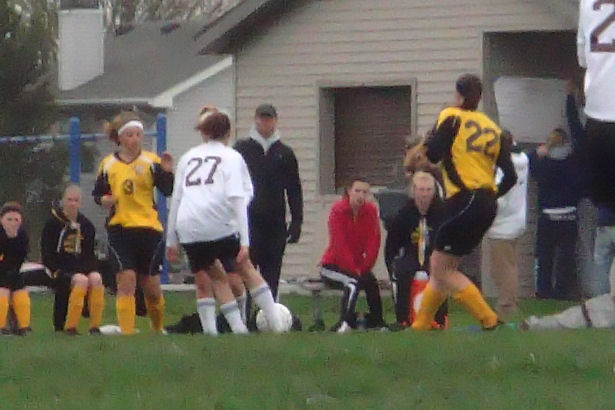 I'm not sure she likes it when I yell so I try to restrain myself, but I usually get so into the game I can't help myself.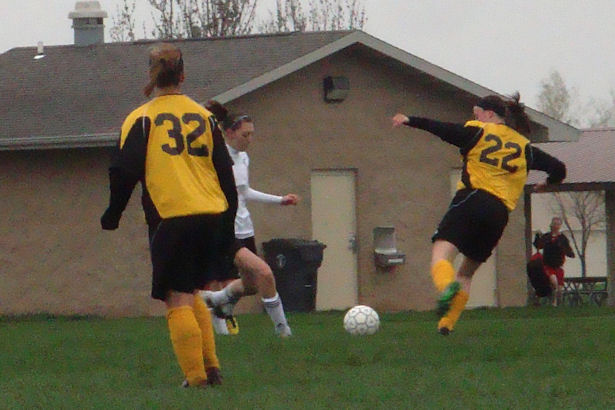 I love watching her go full-tilt for the ball; she's no shrinking violet.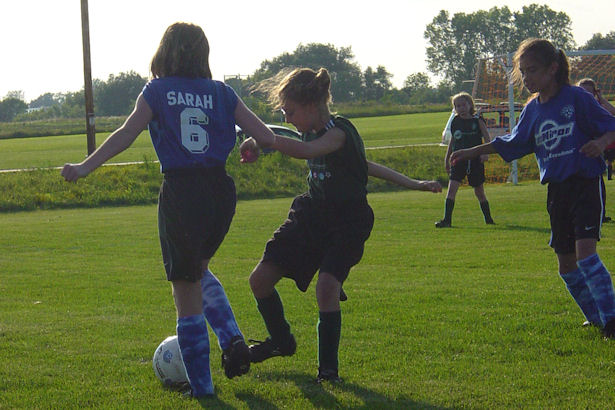 Never has been.
Her high school soccer season is over, but this summer she's on a competitive soccer team; I can't wait to see her play!