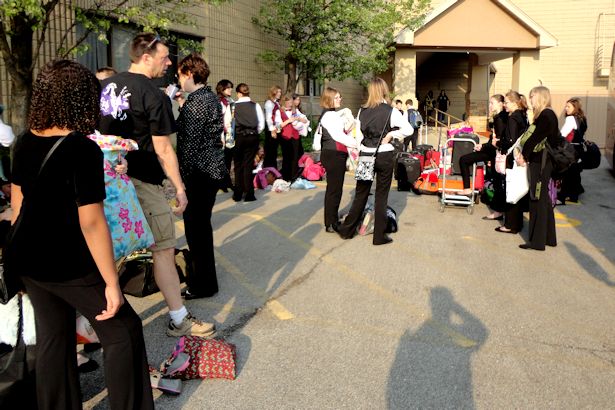 Saturday morning dawned sunny and beautiful – perfect weather for Great America! But first we have to get through our performance.
Like most group trips, there's a lot of "hurry up and wait" involved in the Chicago trips, but it wasn't too long before we were on the bus headed to Woodland Middle School.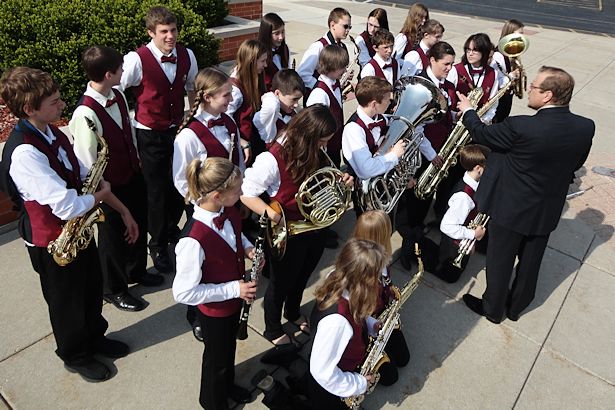 We arrived over an hour early so rather than stand around doing nothing, Chuck decided to do photos right away instead of after our performance. Hey, who's that tall good-looking kid in the back row?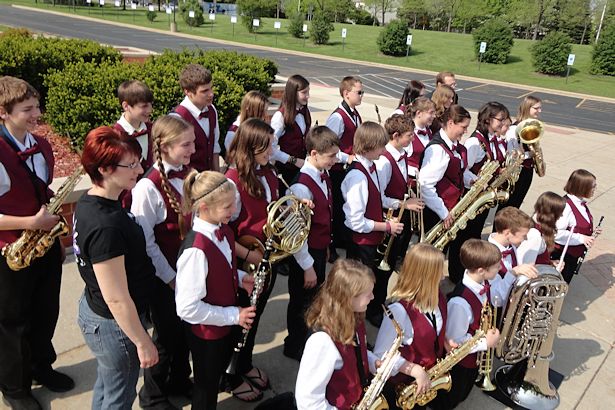 You don't even want to know how long it took to get everyone in position and facing the right way!
Somehow the J Crew ended up right behind me; I don't know if it was coincidence or so I could keep them in line, or maybe just cuz they wub me. Nah, probably not that last one.
This is as good as it gets folks.
Time to go warm up!
Oh trumpets, trumpets, trumpets. How many times have I told you to raise the bell so your instrument is parallel to the floor? Sigh.
At least your stands are turned so the sound goes out to the audience instead of into the stand. We worked hard all year to develop that habit.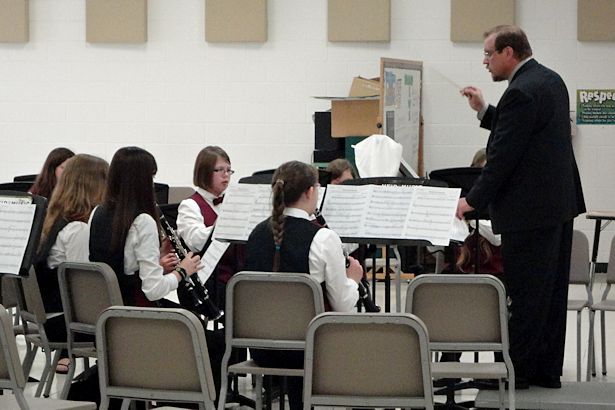 Clarinets don't have to worry about playing into their stands… Unless they've got their stands in some really weird position by their knees.
Warm-up always goes by so quickly and before we know it we're lining up to go "on stage." This year we performed in a gymnasium, which isn't the best place for a musical performance, but it works. The band did really well – not their best performance ever, but close.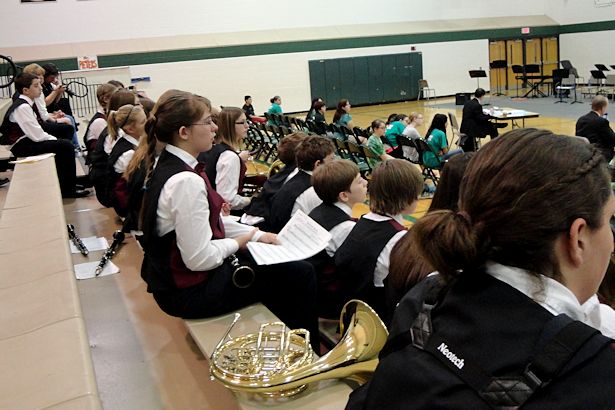 When the band was done performing we joined the parents in the bleachers to listen to our Strings group.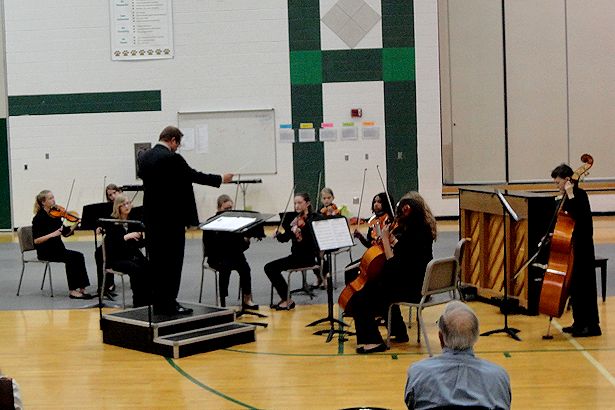 They did a great job too! We won't find out how either group did until the Awards Ceremony at 5:30 in Great America.
Now that the hard part is over it's time for some real fun… Great America, here we come!
To be continued…