Try some of these spring activities with your child, and relish the time spent together.
Take a walk in the park and listen for the birds.
Write your names with magnetic letters on the refrigerator door.
Write a real-life "snail mail" letter to a friend or relative and mail it together.
Bake a batch of cookies and share the first broken one.
Exercise together. Be sure to giggle a lot.
Read a book together.
Fly a kite.
Plant some seeds and watch them grow.
Visit the zoo and feed the animals.
Count up to 10 and backwards to 1 again.
Play a game together.
Name 3 things you love about each other.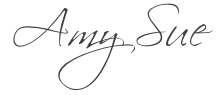 Photo Credit: Makar Sankranti Decorations