If you haven't figured it out already, food is an integral part of our family life. Some families go to movies, play sports, or have a family game night together. We cook!
One of our favorite things to cook together is homemade pizza. The kids love it because they get to play with pat and roll out the dough and put on their own toppings. Teacher and I love it because we don't hear "What's that? I don't like that! Can I have peanut butter and jelly instead?"
We made homemade pizza one recent Friday night and I had Princess snap some photos. I was going to have her write the blog post too, but she's been too busy with homework. Someday though…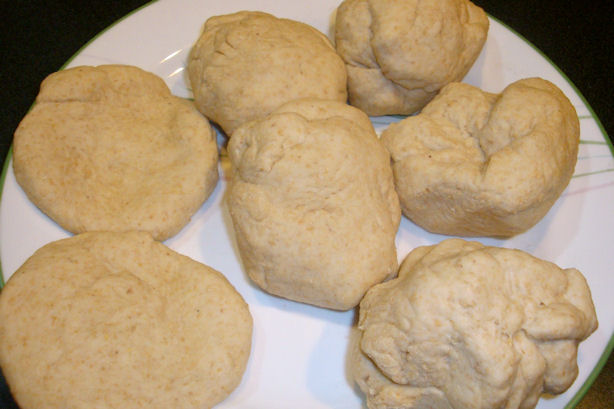 We always start with a homemade whole wheat dough, then divide it into individual portions so everyone can make his or her own.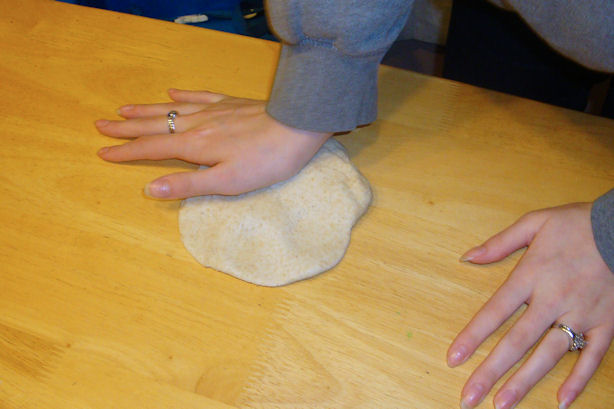 Princess starts working on the crust for the pizza she'll share with Peanut.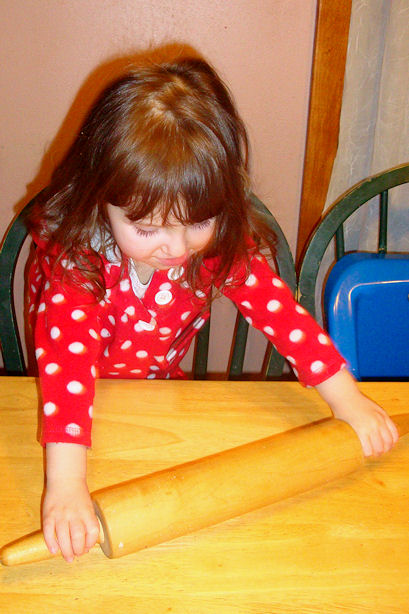 Peanut practices her rolling technique. She's hoping Princess will leave their pizza crust unguarded so she can hit it with the rolling pin a couple of times – literally!
Angel Face and Teacher are each putting toppings on their own pizzas. Tonight the choices are fairly standard: pizza sauce or garlic olive oil, turkey sausage, turkey pepperoni Princess and Angel Face don't eat beef or pork so we use turkey products most of the time, mushrooms, red peppers, black olives, and mozzerella and parmesan cheese.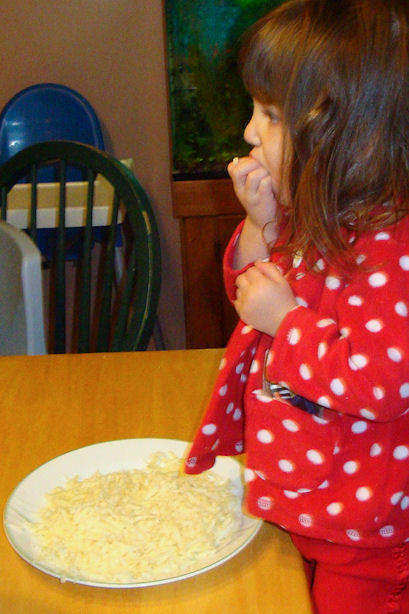 Peanut is making sure the cheese tastes good. "Hey Peanut, save some for us!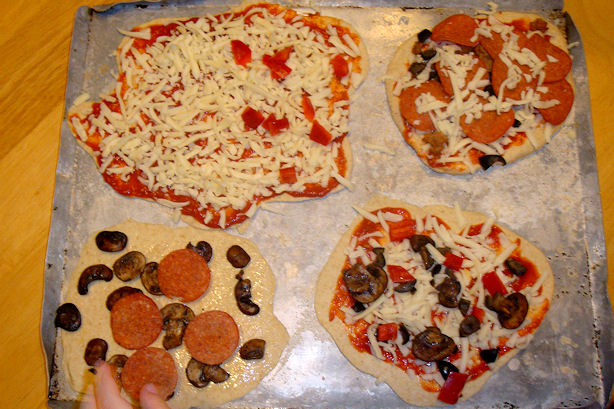 Mmmm – those are looking good already!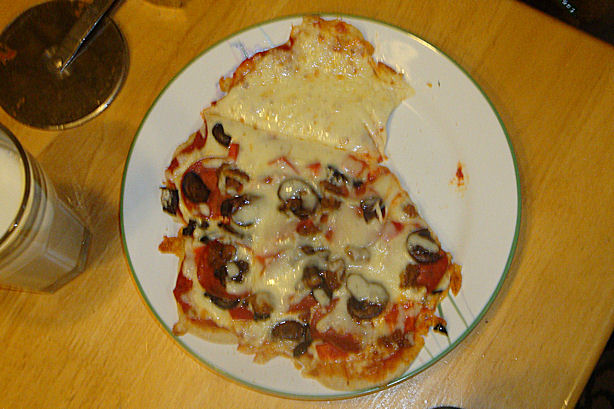 Princess and Peanut's is done, and it looks like Peanut's already gotten into it.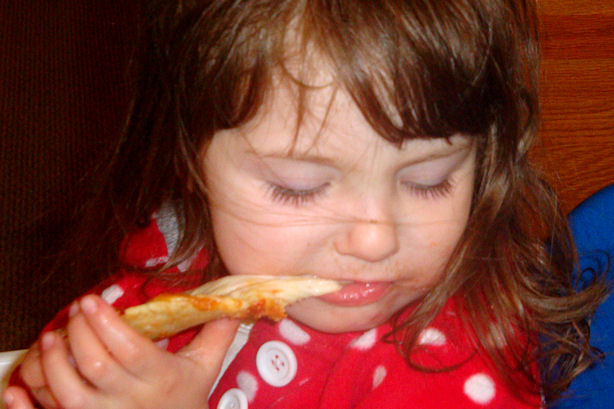 Yup, Gramma called it!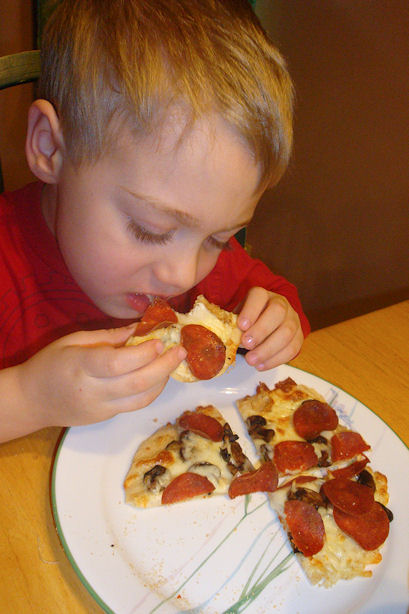 "Is it yummy, Little Guy?"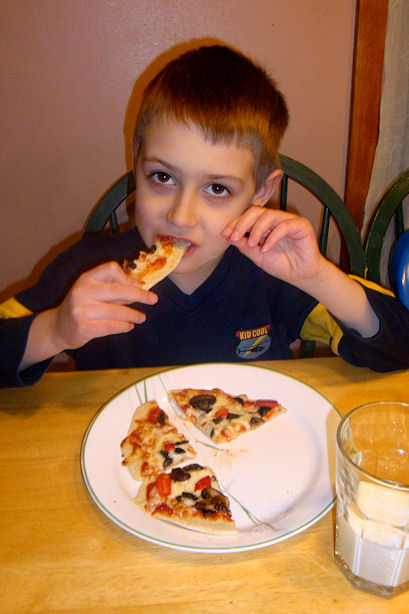 "What do you think, Z-Man?
I think he's thinking Take this picture already so I can get back to eating!
Do you ever make homemade pizza? What do YOU put on it?