I am mortified.
Embarrassed.
Ashamed.
And other words I can't think of now.
I just discovered that I've been irresponsible.
Careless.
Negligent.
This afternoon I set up a Facebook Page for My Happy Crazy Life.
Then I decided to set up an email account through myhappylife.com, and discovered that there already was one!
Not only was there already an email account that I'd obviously forgotten setting up, there were a bunch of emails there.
You emailed me and I never got back to you.
I am so, so, so sorry.
I can't begin to tell you how upset I am.
I sincerely, deeply apologize.
And I promise that I will never, ever forget about that email account again – cross my heart and hope to die.
Forgive me?
Please?
Pretty please with sugar on top?
Sugar and a cherry?
OK, two cherries.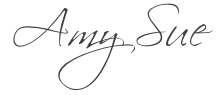 P.S. Now that I'm forgiven, have you joined my FB page ?