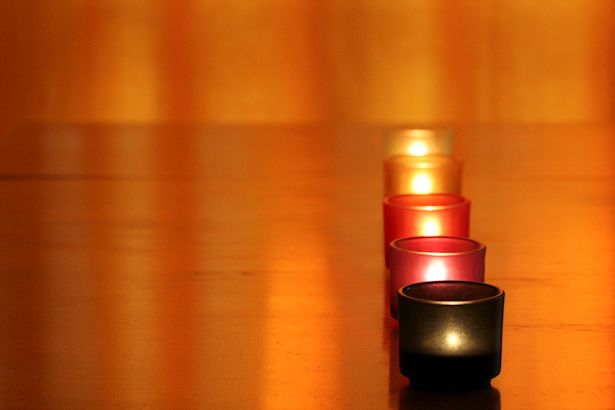 Now that the weather is finally warming up in Wisconsin, I've started planning improvements to our back yard. Lucky for me guest author Jenna is here with some tips on entertaining outdoors on a budget. As always, time saved and great tips are the only benefits I receive from Jenna's articles.
With the weather turning in our favor entertaining outdoors is the name of the game. Whether you host a block party or a back yard cocktail party, creating the right outdoor evening atmosphere can be a lot of fun.
Saving money without sacrificing the look you want for your party can be a challenge, but if you get creative and enlist the help of others when needed, you can pull off a fabulous outdoor night-time soiree on the cheap. Here are a few ways you can cut corners decorating using inexpensive outdoor string lights!
A Couple of Friends or More
To create a warm and intimate setting lighting is key. Play off the moon and star light by using twinkle lights in your décor, but instead of stringing them up, try these ideas for a cozy and sophisticated ambiance…
Loosely fill large clear (or colored) glass vases with outdoor string lights. You can use clear/white lights or find another color that reflects the theme you are going for. Use clear packing tape to secure the plug end of the cord to the inside and the outside of the vase (tape it all the way down the side to the base to help make it more stable).
Depending on how much space you are working with, you can place several of these around your balcony, patio, or deck. Be sure to weight the vases with a layer of decorative rocks or clear (or colored) marbles or otherwise secure them so they do not easily tip. Add tall reeds, peacock feathers, tropical silk foliage, or any other appropriate to your theme items you'd like.
The Whole Dang Block!
An evening block party or other large outdoor PM get together makes decorating much easier. It's all about lights and string lights work great. You can use them to designate which houses/properties are participating in the event or simply to highlight where food and fun is taking place. You can also string them to light walk-ways or paths.
To create even more ambiance, a few well placed (and monitored) outdoor fireplaces surrounded by patio furniture will make great conversation areas for getting to know your neighbors. Use different colored or multi-colored lights for kids' areas so they are easy for both children and their parents to locate.
If you and the neighborhood are using the party to try to raise awareness (and/or funds) for a cause, doing something unusual can often get the attention of the local media. You and your neighbors could decorate your roof tops with string lights spelling out the cause, a contact, and more. Your unique message would only be seen from the air at might. That's a local headline waiting to happen!
If you are not feeling very creative, you can find lots of great and easy entertaining ideas for the rest of the party plans on-line. Remember, you are supposed to be having fun too so don't overload yourself with impractical "to-do" lists. Follow the rule of "K.I.S.S.", in other words, keep it simple sweetie!
Thanks Jenna! K.I.S.S. is one of my favorite mantras! Don't forget that the whole idea behind get-togethers is to spend time with your friends. Indoors or outdoors, fancy-schmancy or plain-jane simple, having fun is more important than any decorations. So don't stress the small stuff!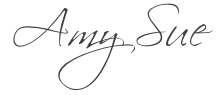 Photo Credit: askthepixel via Compfight cc