On a Sunday afternoon waaaay back in March I started making a prom dress for Princess. It was the most challenging thing I've ever sewn, and the one I'm most proud of. Not because it turned out perfect (it didn't) or because it turned out beautiful (it did) but because it makes her feel felt like a princess when she puts it on. The smile on her face when she's in that dress is worth any amount of ripping out, fixing mistakes and cussing. And now that I've finally downloaded the photos you can see her smile too. Enjoy!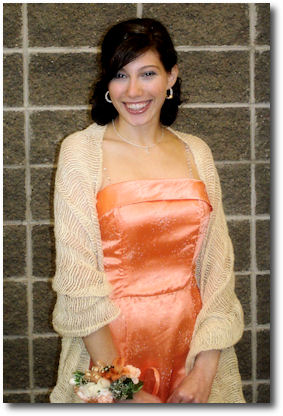 Princess in her dress. Teacher strung the beaded straps, and the shawl came from our guest from Thailand.
 Her wrist corsage was gorgeous and smelled as good as it looked!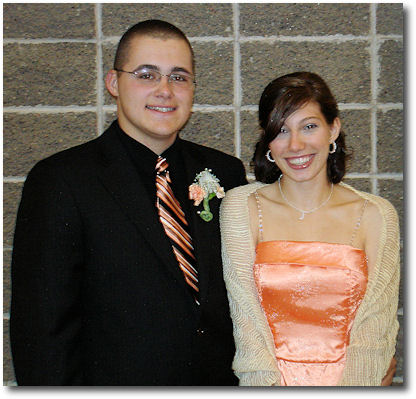 Princess and Cowboy. Princess had her hair done in a salon, and Cowboy's sister bullied him into leaving his cowboy boots and hat at home. They both look way too grown-up to me!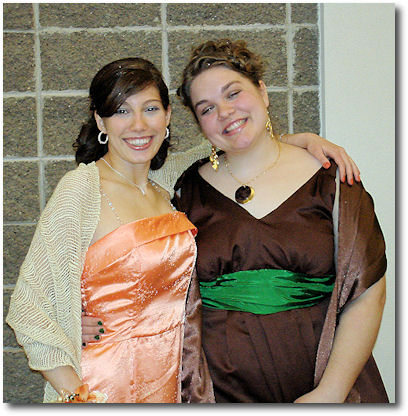 Princess with her best friend Janice. Janice made her dress, shawl and matching purse all by herself! My mom made Princess's matching wristlet – she's gotten into making purses and bags lately. You can see the girls' purses in the next photo.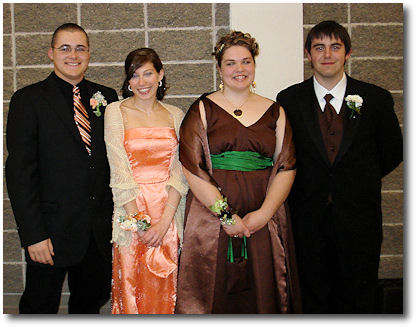 The whole group: Cowboy, Princess, Janice, and her date Josh.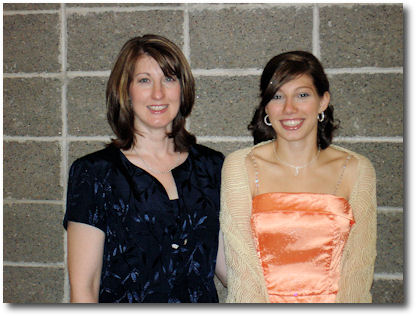 Finally, Princess and me. Teacher wanted a photo of us together since I was still dressed up from band competition. I look at Princess and marvel that I'm the mother of such a beautiful, smart, charming girl. I'm the luckiest mom in the world!