One of my resolutions for 2011 was spend substantial time improving my Etsy store. While hanging around Etsy I met many talented artists, and ended up peeking at their shops to get ideas for my shop. Window shopping is one of my favorite sports!
I don't remember what I was originally looking for at Silver Daisy Designs, but I fell in love with these earrings and couldn't resist treating myself to them.
Little did I know that along with the earrings I'd get a lot of great marketing ideas.
Traci – the owner of Silver Daisy Designs – impressed me even before I placed the order. Red isn't my thing so I asked Traci if she could change the crystals to purple or white. She responded right away that she had lavender crystals and two types of white crystals on hand, and could also get dark purple crystals if I wanted.
What fantastic customer service!
I requested lavender, made my purchase, and prepared to stalk the mailman until my package arrived. Surprise – it arrived the very next day! I hadn't noticed that Silver Daisy Designs is located right here in my hometown; how's that for shopping local?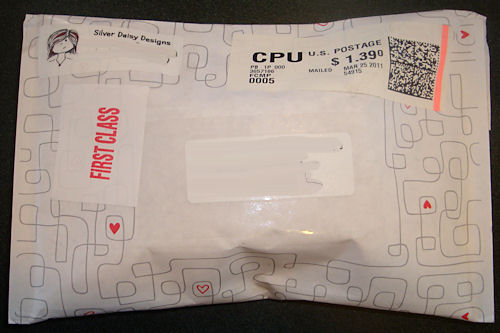 As soon as I saw the mailer my brain split into two halves: a salivating-from-anticipation customer side and a what-great-ideas-can-I-adopt business side.
The customer side was intrigued by the mailer. It was printed with a cool design, like a maze with hearts sprinkled here and there, and gave me the feeling that something special was inside
The business side of my brain started going a mile a minute: Where did she get those cool mailers? How expensive are they? Should I switch from polymailers to mailers like this? Do they come big enough for diapers? Is there another alternative just as cute but better for diapers?
Then I noticed the adorable return address label and my whirring brain made another mental note: Design cute and memorable labels for both Zany Zebra and ReUse 'Ems.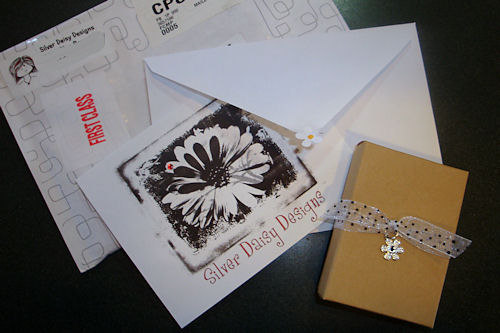 Inside the mailer were more surprises: an envelope with a daisy sticker on the flap and a box tied with a ribbon and daisy charm.
My customer side was so charmed no pun intended by the entire ensemble that it was almost as excited about the packaging as the earrings.
My business side thought, That makes two charms in the past two purchases; find and price zebra charms ASAP!
The envelope held a card printed with a daisy and "Silver Daisy Designs" on the front. Inside were a handwritten "thank you" note, jewelry care information, and discount code for future purchases. Did you notice the little dot of red glitter on the daisy? What an eye for details!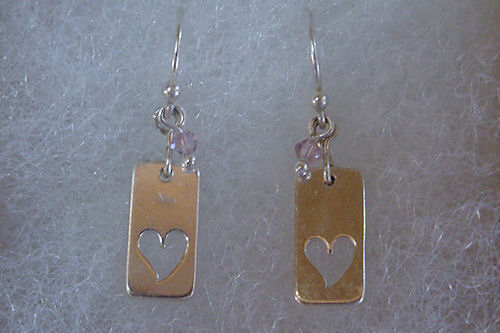 Obviously, inside the box were my earrings – woo hoo! They were even prettier "in real life" than I expected, and of course I had to put them in right away.
Princess looked at them and said, "I like your new earrings; they look like you."
I think so too.