Princess is obsessed with sample boxes and discovered the Target Beauty Box earlier this year. After seeing all the fun things she received in her February box I wanted in on the action too!
I tried to order one, but they were sold out. Apparently they sell out so quickly that if you don't get one right away you're out of luck duck.
Princess to the rescue!
Princess stalked the Target site and snagged three March Beauty Boxes – one for herself, one for Angel Face, and one for me! The cost varies from month to month; this month it was $5, shipping included, and contained about $15 worth of samples.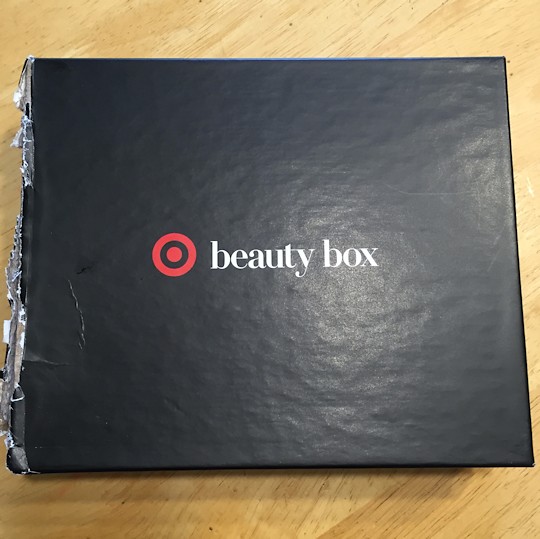 I adore surprises and could hardly wait until they arrived. Luckily I didn't have to wait long! Apparently the Post Office machines tried to eat my box, but nothing inside was damaged.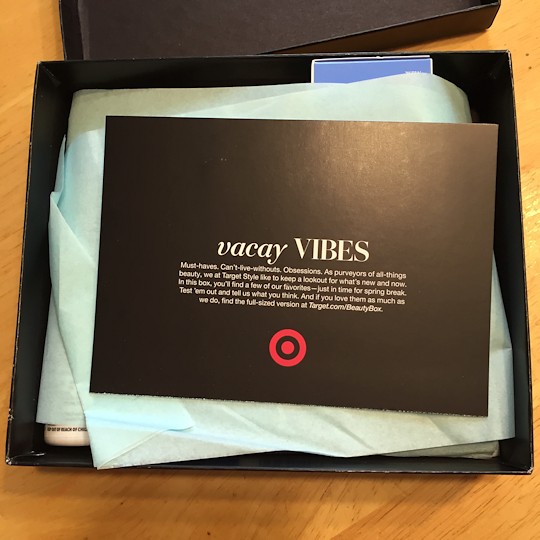 The intro card has information about each product on the back, plus a coupon for $3 off a $15 beauty purchase. Princess plans to use the coupons when she orders our April boxes. Smart girl!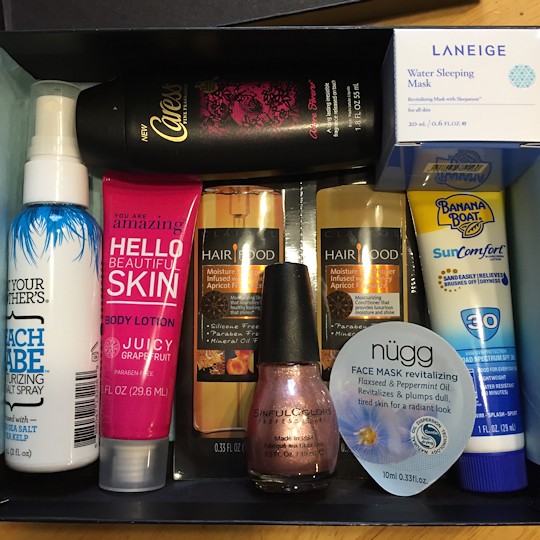 ooh look at all the goodies!!
Not Your Mother's Beach Babe Texturizing Sea Salt Spray
you are AMAZING Juicy Grapefruit Body Lotion
Hair Food Moisture Shampoo and Conditioner
Sinful Colors Professional Nail Color
nügg Face Mask
Banana Boat Sun Comfort SPF 30 Lotion
Laneige Water Sleeping Mask
Caress Adore Forever Body Wash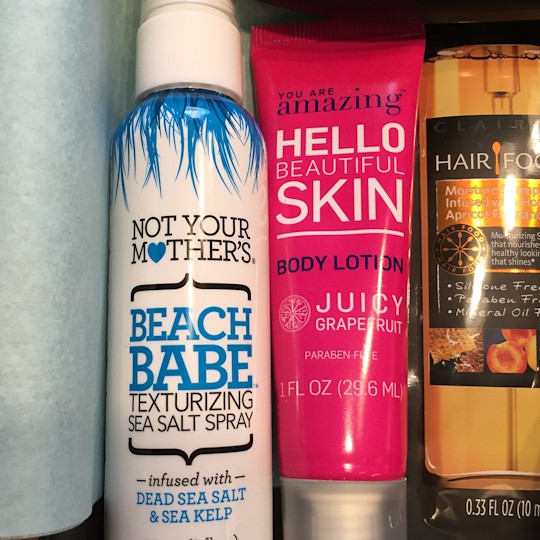 The Beach Babe Texturizing Sea Salt Spray smells amazing – like coconuts and the beach. I didn't think I'd ever use a product like this, but I don't think I'll be able to resist the scent.
I loved the Juicy Grapefruit Body Lotion much more than I thought I would. I'm not usually a grapefruit fan, but the scent is light and fresh, and not overpowering at all. And it did a better job moisturizing my dry winter skin than I thought it would. I'd definitely buy it!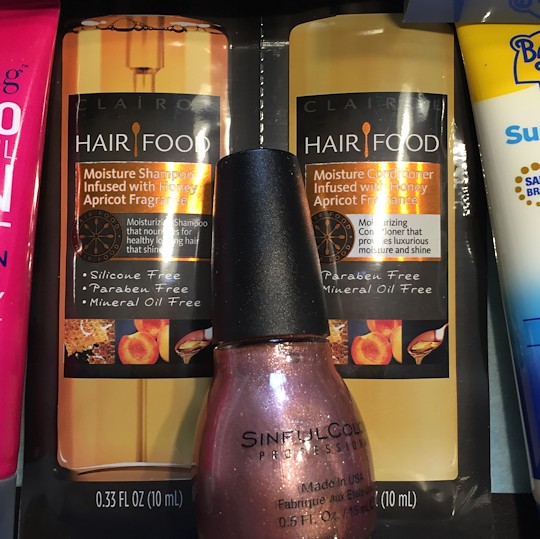 The Hair Food Shampoo and Conditioner were OK, but I didn't notice a major difference in my hair. But I'm pretty picky about shampoo and conditioner. I use Aveda, and so far nothing I've tried has been better.
I haven't tried the Sinful Colors Nail Polish yet because I've had my Jamberry Wraps on, but I plan to use it on my toes next time I do a pedicure. It's so sparkly I love it already!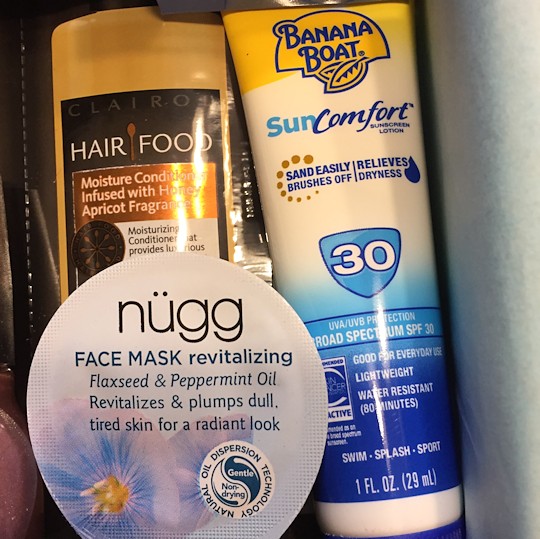 I haven't tried the nugg face mask yet either, but Princess has. She liked it and said it felt tingly from the peppermint.
Obviously there's not much need for sunscreen in Wisconsin in March, but Banana Boat Sun Comfort Sunscreen will come in handy in a couple of months. It looks like it'll be a good every day choice for the boys this summer.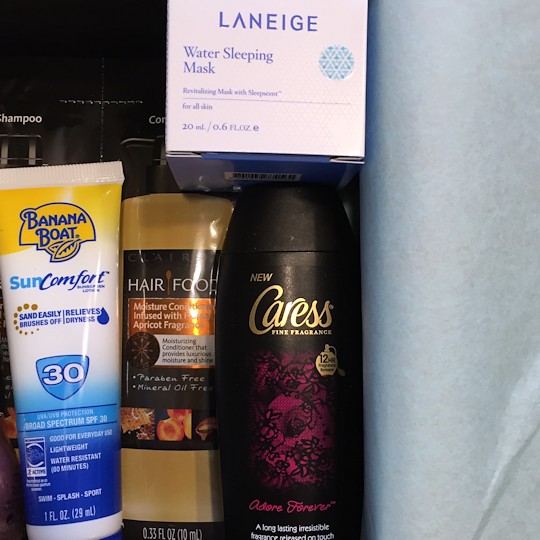 Angel Face tried the Water Sleeping Mask by Laneige and said she liked it. I'm used to unscented skin care products so most scented products are too strong for me. I took one sniff of her mask and knew there was no way I'd be able to sleep with it on. I gave it to Princess to swap for me. She's big into swaps right now too.
The Caress Body Wash has "A touch-activated technology that releases a burst of perfume every time you touch your skin, all day long." I love the idea, but don't like the scent at all – it smells like cheap shampoo to me. Since I've only sniffed it I'm planning to have Princess swap it for me too.
So that's the Target Beauty Box for March 2015! Princess says the April one will be available beginning on April 4. I hope she's able to get them for us again!