The two little boys slept all the way back to Grandma and Grandpa's after our big day at the beach and woke up famished. Everyone was too tired to cook so we ordered pizza and Grandpa started a fire in the fire pit. We're not campers so the kids were pretty excited – not only did they get to have a picnic on the grass they got a campfire too!
About the time we were finishing up Uncle Brian and the cousins showed up – Aunt Kris had to work so she missed the fun. It's amazing how much fun a bunch of kids can have with nothing more than a big expanse of grass.
Disclaimer – I was too tired to get my butt off the swing so I sat across the yard from the kids and used the telephoto lens. Funny thing about telephoto lenses; if you're not absolutely s.t.i.l.l. you'll get some blurriness in the photos. Guess who wasn't absolutely still. And since the fire was between the kids and the swing where I'd collapsed some of the photos have smoke in them. If you're looking for great photos you're in the wrong place.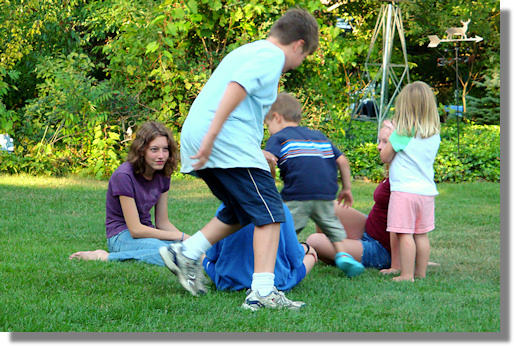 First they played Duck Duck Goose. Actually I think the younger kids played while Angel Face and Maddie sat and talked.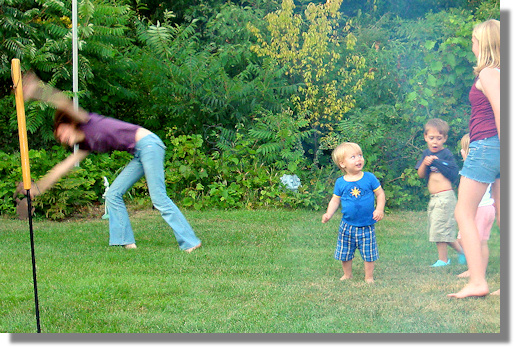 Then the girls tried to do cartwheels. Angel Face can't do them – takes after me – but she sure had fun trying! I have no idea why Z-Man has his shirt up and probably don't want to know.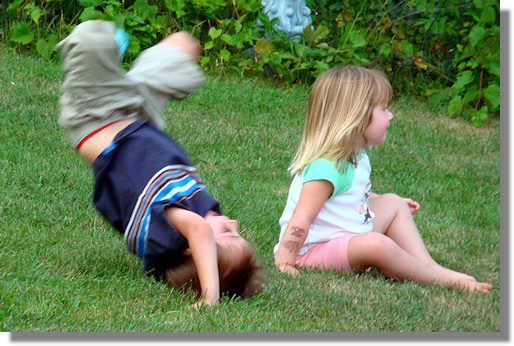 Since the big girls were showing off Z-Man had to get in the act too. He showed off his somersaults for cousin Jaden. Usually he does great rolls but he was pretty hyped up and ended up flying around.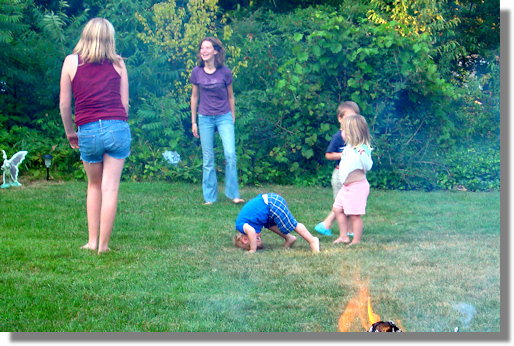 Little Guy watched Z-Man for a while, then since he has to do everything his big brother does he tried to do a somersault. He was sooo cute – he'd put his head down but then he didn't know what to do next so he'd just stay there upside down until he fell over sideways.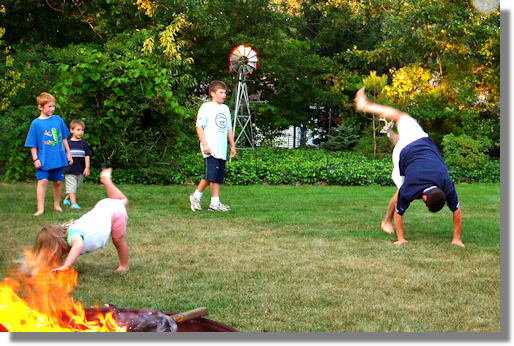 Teacher and Jaden gave it a try too. Teacher is only slightly better at cartwheeling than I am – that means he actually gets both feet off the ground.
Of course it wasn't long before the kids started clamoring for S'mores. To be honest, I started it and was the loudest clamorer. After all, isn't that what a campfire is for? Teacher is the best marshmallow roaster I've ever met. His marshmallows are always crisp golden brown yumminess on the outside and melty sweetness on the inside. Just one more reason why I love that man!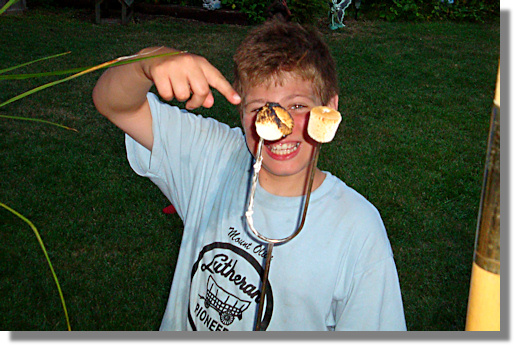 Jo-Bear doesn't have his father's touch, but he doesn't care, he'll eat his marshmallows anywhere from "raw" to burnt. He's definitely got my sweet tooth.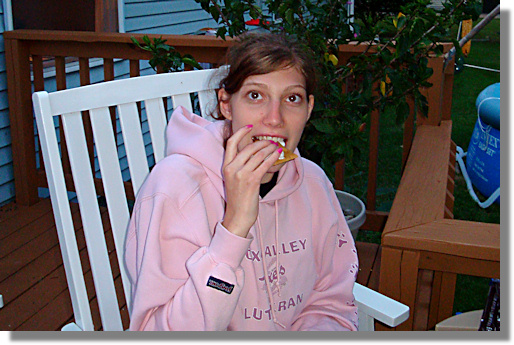 Princess has my sweet tooth too. Can I have a bite?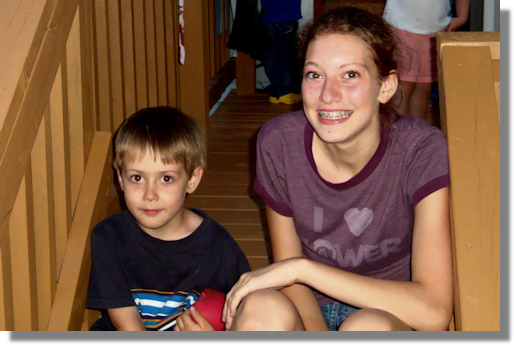 Angel Face isn't big into s'mores – she doesn't like chocolate – but she likes roasting marshmallows. Z-man looks like he's about to drop, good thing it's bedtime!
More vacation posts coming soon…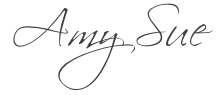 Related Posts: