I used to think that promoting diversity in my childcare program meant having picture books with children from other countries in traditional dress, or serving Cinco de Mayo tacos on May 15.
Was I ever wrong!
True diversity is more than the color of your skin, where your ancestors came from, or whether you're a boy or a girl. True diversity is what makes you different from everyone else – even members of your own family.
It's easier than you'd think to celebrate diversity, and to prove it I have several super-simple and free diversity activities you can do at home with your own children.
Free Diversity Activity #1: How Now, Brown Cow
Quick – what color is a cow? A pig? A chicken? If you said cows are black and white, pigs are pink and chickens are white, you're only partially right. And you didn't read the title of this activity – the rhyme is How Now, Brown Cow, see?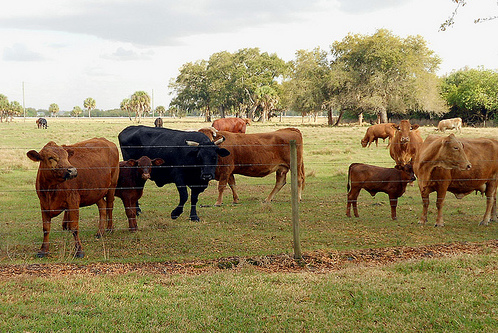 Sure, cows are black and white, but they're also white, brown, black, red, white and brown, white and red, etc. They also come with short horns, long horns and no horns. With spots and without spots. Hey, I live in Wisconsin, I know cows. Pigs and chickens come in all different colors, with and without spots too. So where does the free diversity activity come in?
Next time you're shopping for farm animals, bypass the stereotypical black and white cows, pink pigs and white chickens. Instead, look for toy animals in all the beautiful colors and variety that nature provides. Then take a moment with your child to talk about all those difference, and how none is better than another – just different. If your child is really getting into talking about the differences in animals, you can talk about the differences in people. Discuss how people can be the same: two legs, two arms, one head, and how they can be different: eye color, age, favorite foods, talents. Be sure to point out that one isn't better than another, and different isn't bad, it's just… different.
Wasn't that easy? Ready for another super-simple free diversity activity?
Free Diversity Activity #2: Beans, Beans, the Musical Fruit
For this activity you'll need a container I use an under-bed sized plastic container, but you could use a smaller one and dried beans – lots and lots of dry beans. Buy enough beans in a variety of colors, shapes and sizes to fill the container about half-way. Do NOT use red kidney beans because they contain a toxic substance that can cause serious illness if as few as 4-5 raw beans are ingested.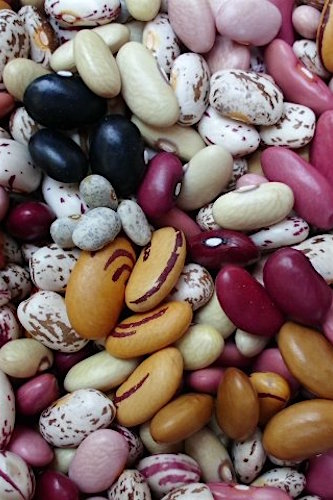 This has got to be the simplest diversity activity on the planet. Pour the beans into the container and give your child scoops, spoons, funnels, and other implements to use with the beans. How simple is that?! You child will experience diversity just by playing with the wide variety of beans you've provided.
To extend the diversity activity you could name each type of bean, compare their colors, sizes, patterns and textures with your child. You could also have your child sort the beans into a clean egg carton or ice cube tray by color, size or other characteristic.
For a parallel cooking activity don't put all the beans into the container and use these to make bean soup with your child. A related musical activity would be to teach "Beans, beans, the musical fruit…" to your child, but I'll leave that up to your discretion.
Free Diversity Activity #3: Dishes and Other Kitchen Items
We've all seen them – those adorable play dishes sets with the matching plates, matching bowls, matching cups, matching forks and spoons… I had a set when I was a kid. But wait – where's the diversity when everything matches?
There isn't any, that's the problem.
It's easy to add variety to your child's play kitchen! Visit your local thrift shop and look for wooden or metal dishes, small baskets, plastic, wood and metal utensils, etc. Instead of miniature sizes search for "real-life" sized dishes in sturdy materials so your child can experience materials beyond the technicolor plastic most items for children are made of. While you're at it why not look for placemats or tablecloths in fabrics from other cultures, and silk flowers or plants for your child to use as centerpieces?
To bring diversity to your family dinner table pick up a couple of pretty single pieces of china. Large bowls and plates make beautiful – if not matching – serving platters and dishes.
By the way, boys need access to kitchen supplies that they can play with too, so be sure to provide some for your child, even if he's a boy. Besides, if you encourage a love of cooking in your son now your future daughter-in-law will adore you later!
And remember, you know your child and what will be safe for him/her better than I do. Please use common sense and check all items for safety before giving them to your child. Dry beans are a choking hazard for small children so don't introduce bean play until your child is ready, and be sure to monitor your child while he/she is playing with the beans.
I hope you enjoyed these free diversity activities. Promoting diversity is important to me, so watch for more free diversity activities in the future.
Thanks for being part of my life!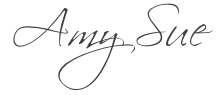 Photo credits: Cows Behind Our House by Roger W. CC BY-SA 2.0. Landrace Beans by Joseph's Gardens.
Share these Three Free Diversity Activities
If you feel that this article has been helpful to you and that it may also be useful to others, please consider sharing it through Facebook, Twitter, or linking to it as a resource on your website or blog!
Link to Three Free Diversity Activities
Title: Three Free Diversity Activities
http://www.myhappycrazylife.com/free-diversity-activities