A vacation is a wonderful thing.
No matter how much you love your job – and I love my job a lot – it's always nice to take some time off to relax. This year I planned my week of vacation to coincide with a visit from College Boy, Irish Girl, and Love Bug.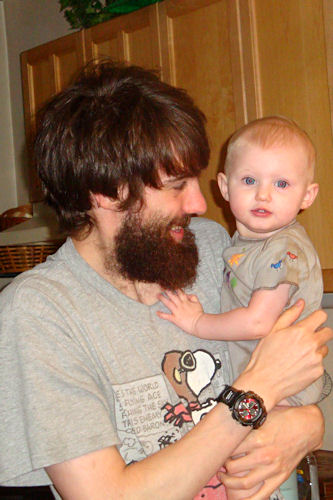 You look like Jesus! was the greeting as College boy walked into the house. Can't argue that one – I don't understand why he always looks like Jesus – or a young Wolfman Jack – whenever he visits.
If you read my previous post you'll understand why I don't have many good photos of him and have to use the same photo again and again.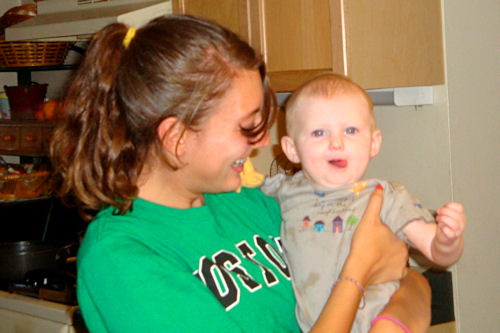 "She's getting so big!" Angel Face was thrilled to see her niece – as you can tell by the huge grin on her face.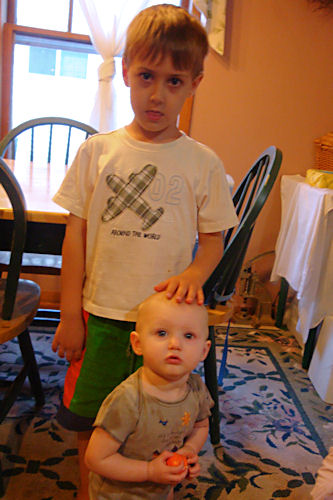 Z-man was excited to see Love Bug too, but not so excited to see mom with the camera again.
My poor kids can't go anywhere or do anything without mom and her camera.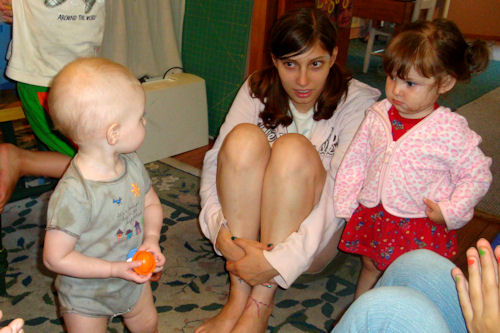 We were all wondering what the cousins would think of each other. At first they eyed each other up – Peanut is used to being the youngest around here and I don't think Love Bug has had many opportunities to play with other kids. It wasn't long before they were playing with each other though. Peanut even learned to say Love Bug's name!
Even though they're eight months apart Love Bug is almost as tall as Peanut! But you could tell that Love Bug is younger because she still walks with a Frankenstein lurch while Peanut is perfecting her climbing skills.
She's so adorable I could just eat her up!
Too bad her dad looks like Jesus.