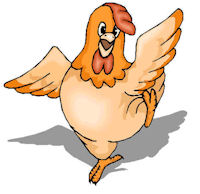 I admit it – I'm chicken.
Currently I'm running WordPress 2.9.something.
I know I should upgrade, but I'm chicken.
I really want to upgrade so I can use a really cool plugin called CommentLuv. I know you'd love it – it automatically places a link to your last blog post at the end of your comment. You'd love that, wouldn't you?
You might even flood my blog with so many comments the server would crash.
Or not.
It's really a moot point because I can't enable the plugin until I upgrade.
And I'm chicken.
What if I erase all the archives and have nothing left?
What if I delete the wrong files and break my blog?
What if the backup doesn't work thing and when I mess up my blog I can't get it back?
What if…
It's no use – I'm too chicken.
Some day I'll put on my big girl panties not to be confused with granny panties – those are two different things and find the courage to upgrade.
But not today.
Today I'll wallow in my chicken-ness.
B'gok!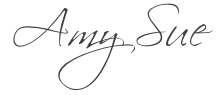 aka The Big Chicken
Photo Credit: Cliparts.com.