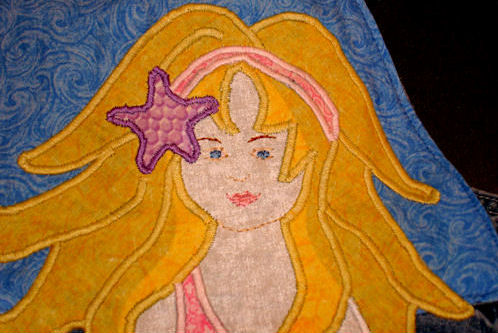 A couple of years ago I appliquéd a pair of overalls for a friend's little girl, took photos of them, shipped them off, then forgot to post the photos. Yeah, I'm an airhead that way sometimes – I blame it on "Mommy Brain."
When I came across the photos the other day I decided to post them. After all, "Better Late than Never" has been my M.O. since Little Guy was born.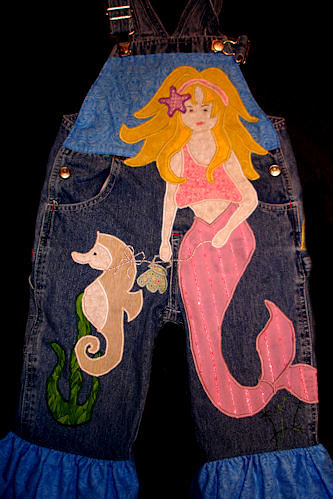 At the time I wasn't making anything except diapers so I really enjoyed the opportunity to make something else. Besides, it had been years and years and years since Princess and Angel Face were young enough to want me to sew for them, so it was nice to sew for a little girl again.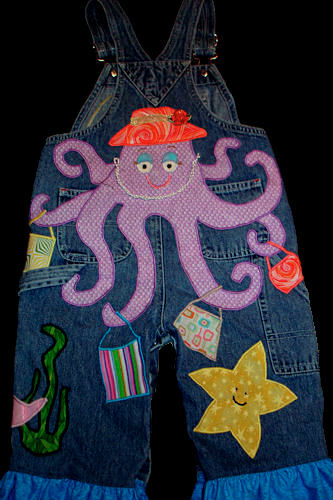 It was kind of a PITB to stitch through all the layers of denim at the seams and pockets but the end result was definitely worth it.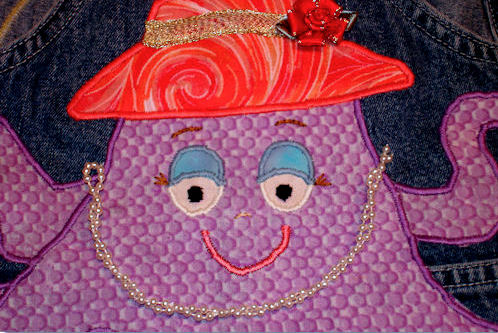 I had fun digging through my craft supplies for pearls, ribbons and flowers to add a little something "extra" to the design. I was able to do the octopus' face with the machine, but I knew that the mermaid would look like she'd run into an ax murderer if I tried to do her face on the machine.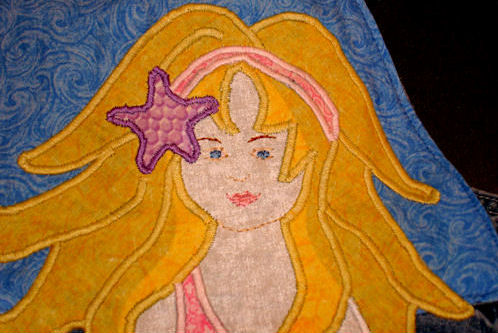 My mom offered to embroider the face by hand, and since she likes hand embroidery more than I do I "let" her do it for me. Thanks mom!!
Someday when I've got time to regularly haunt my local consignment shops I'd like to upcycle clothing with appliqué, but right now I've got more than enough to keep me busy!
Thanks for reading; your comments are eagerly anticipated and hugely appreciated!