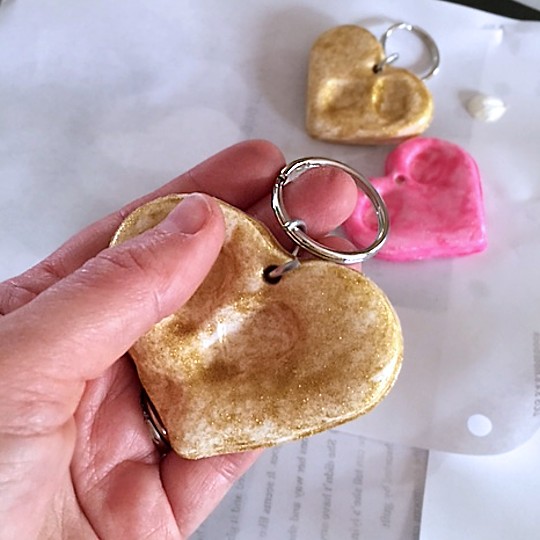 If you've been around a while you're probably shocked that I'm writing about a Mother's Day craft so far ahead of time, since most of the time I'm rushing around at the last minute like a chicken with it's head cut off. In fact, the year we made sun catchers I asked Irish Girl to pick up supplies for me after her night shift, and drop them off before she went to bed in the morning because we had to start them THAT DAY in order to get them done in time.
Pick yourself up off the floor and close your mouth; the world isn't coming to an end and I haven't become super-organized overnight.
Oh no, the truth is much more embarrassing, but totally me… I missed posting last year's Mother's Day craft so I decided to post it this year.
It's a valid strategy! * Ducks and covers *
Anyway, like all of the Mother's Day crafts I do with my child care kiddos, this is something I'd enjoy getting from one of my own kids. No ugly doily brooches or tissue paper hats on my watch – I promise!
It's pretty easy and not too expensive.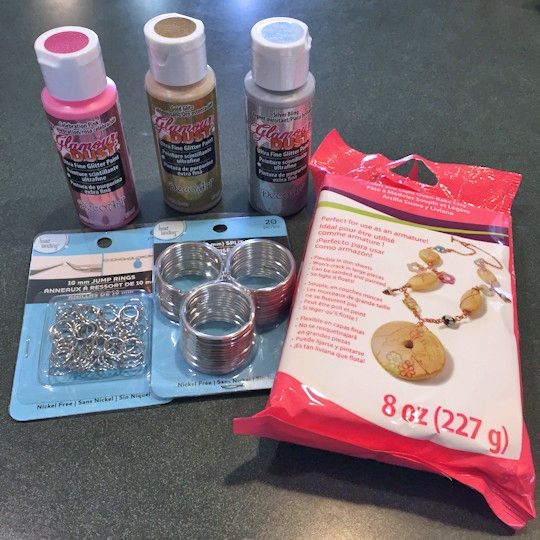 For this Mother's Day craft you need Sculpy clay, acrylic paint, jump rings, and split key rings. The size of rings you need will depend on how thick you roll the Sculpy and how close to the edge you put the hole.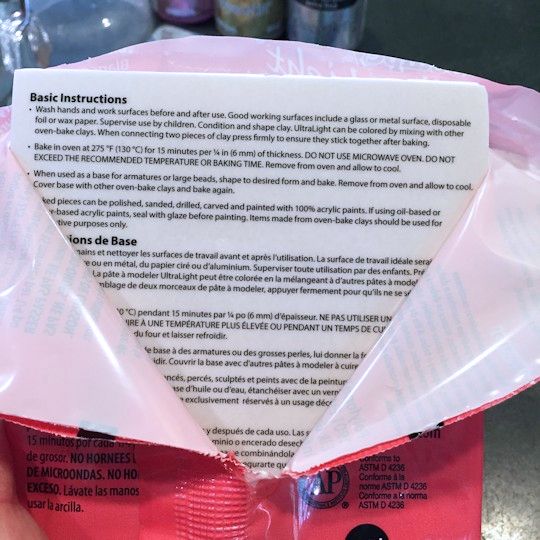 Since I've never used Sculpy before I read the directions – several times – before starting.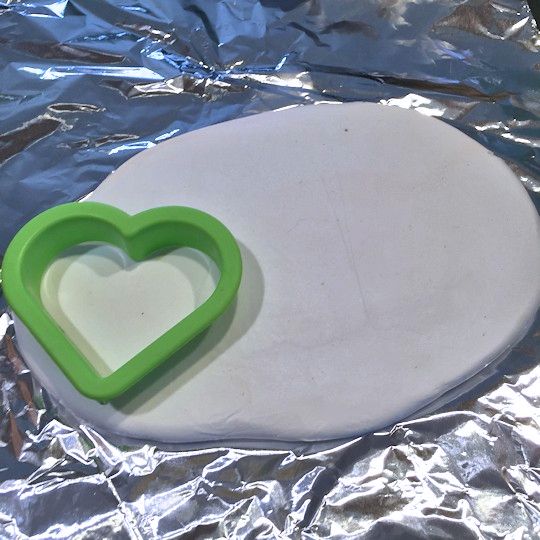 I rolled the Sculpy out about 1/4″ thick on aluminum foil, then cut out heart shapes with a playdough cookie cutter.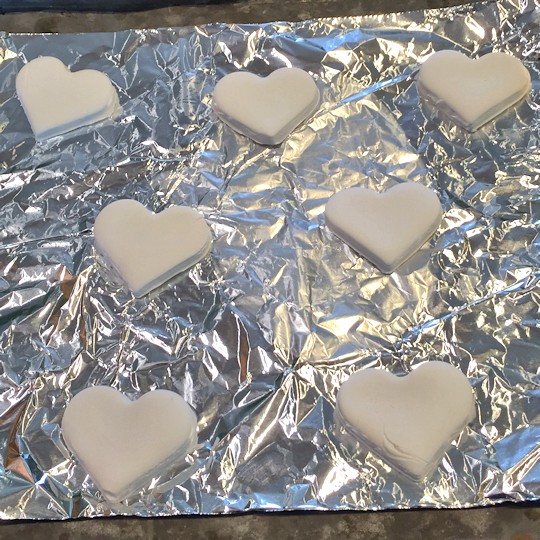 Rather than trying to move the heart, I removed the excess Sculpy from around each heart.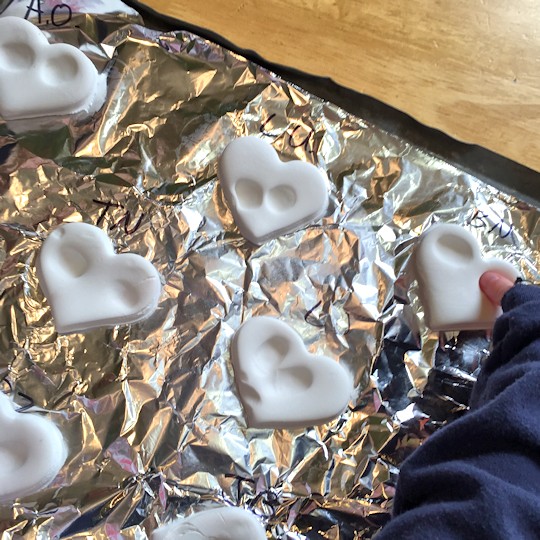 Then I had the children put thumbprints on each heart.
In the photo I saw on Pinterest the thumbprints were placed so the base of each touched, making a thumbprint heart. My kiddos were too young to place their thumbs that exactly, but the end result was adorable anyway.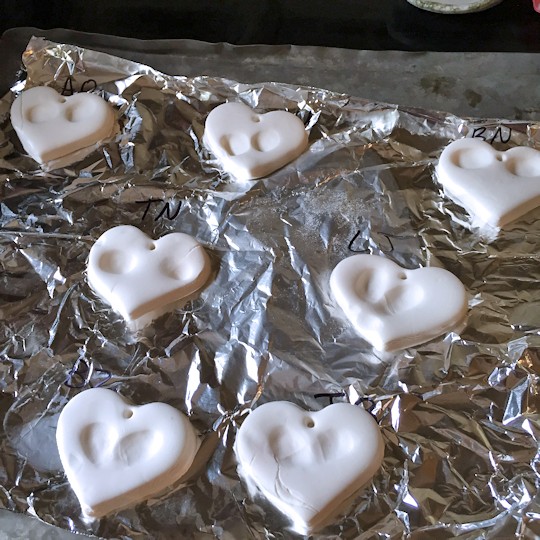 I used a bamboo skewer to poke holes in the top of the hearts and a Sharpie to write the children's initials by their heart. You think you're going to remember which is who's, but trust me, you never do.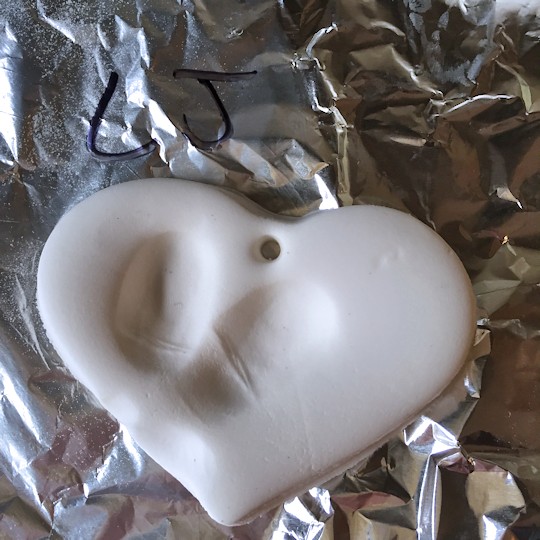 I was impressed by how well the Sculpy picked up the details of the children's thumbprints.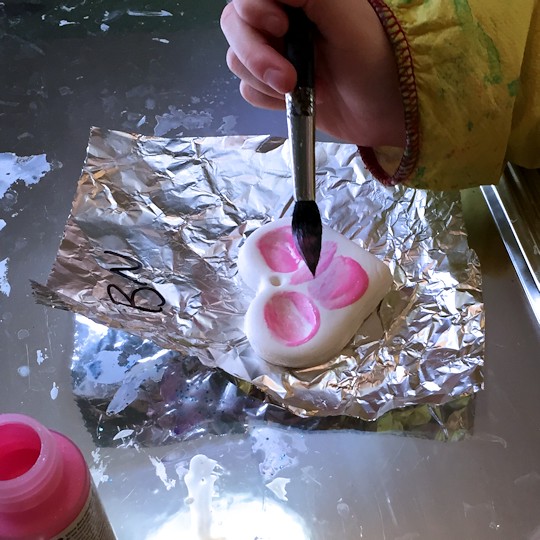 After baking the hearts according to the directions and letting them cool it was time to paint! Each child chose what color paint they wanted to use: pink glitter, metallic gold, or metallic silver. The paint didn't cover as well as I thought it would so I put a second coat on during nap time. If they hadn't been Mother's Day gifts I wouldn't have worried about it, but I wanted to make sure the moms got something really nice.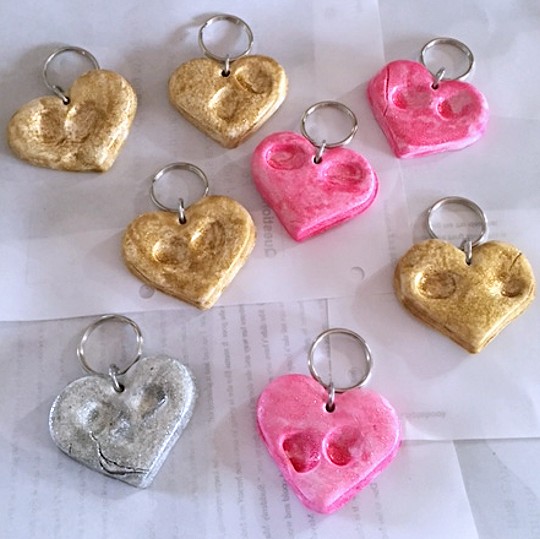 When the paint was dry I sprayed them with a glossy acrylic clear coat, and when that was dry I added the rings. Aren't they beautiful?!
Now you'd better sit down and brace yourself for this shock…
Are you ready?
Drum roll please…
I know what Mother's Day craft we're doing this year – AND I've already purchased some of the supplies!
But don't worry, that doesn't mean I'm getting super-organized yet.